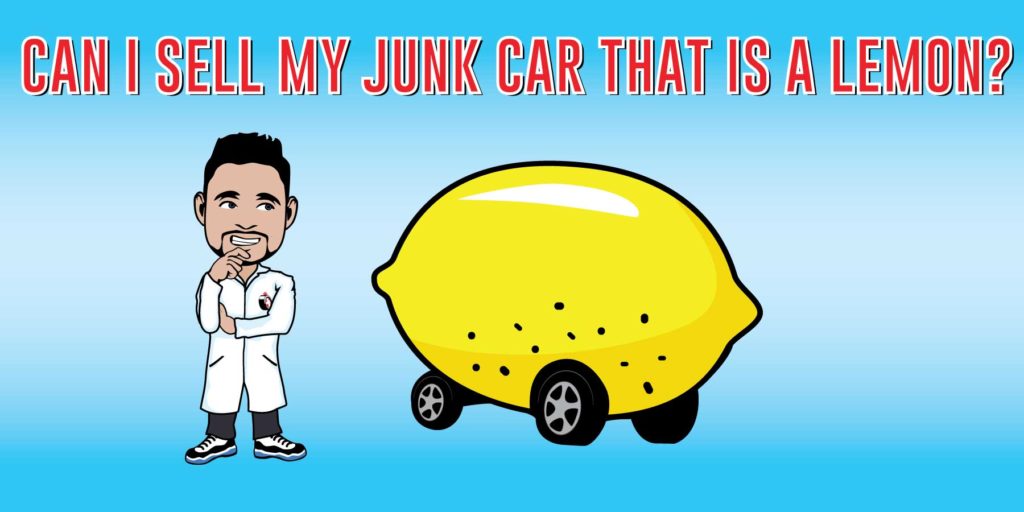 The "Lemon Laws" are a set of laws that are designed to prevent car salesmen from selling defected cars to consumers. As you can imagine, many junk cars could fall into the "lemon" category. Luckily, most of the lemon laws don't apply in a junk car situation, but there are certain restrictions that you should be aware of.
What Is A Lemon?
A lemon is a car that has significant defects, whether from manufacturing or from age. If a car has several issues that are severe enough to impact how well it runs, it's a lemon.
In the case of the lemon laws, though, there are specific descriptions of what qualifies as a lemon.
How to Sell a Car That is a Lemon
There are a few steps to take to make sure that you stay within the law while also being able to sell your junk car for cash.
Research your state's lemon laws. Every state is different, so there's no use worrying about laws that don't apply to you -- and on the other hand, you may be in trouble if you don't find out about laws that do!

Find out if there is a maximum price at which those lemon laws are enforced. In many states, that's $700. By estimating the resale value of your car, you can figure out whether your car's junk value is likely to be over this figure.

Determine whether you're considered a private seller or a dealer in your state. This is important because private sellers and dealers operate under a different set of laws, and the answer may not be as simple as you think. In some states, selling just 5 vehicles a year qualifies you as a dealer.

Read up on some common lemon laws below to get a basic idea of what to avoid.
Common Lemon Laws
Selling a Car in "As Is" Condition
In some states, the lemon laws make it illegal to sell a vehicle in "as is" condition. Fixer uppers won't fly. However, you may be able to get around this restriction by using a salvaged car title, since salvaged titles are under a different set of laws. You can legally sell a salvaged car "as is" in many states.
Mileage Tampering
A second lemon law makes it illegal to change the mileage on your car before selling it. Don't try to roll back the odometer to make it look like the car hasn't been through as much as it has. In many places, that's an illegal offense -- and it's not worth it!