The amount you get from your junk vehicle will depend on the current scrap metal prices. Each state also has different laws and restrictions regarding scrap metal and the procedures they have to follow for procurement and payment. For example, in Arizona, A.R.S. § 44-1642  explains the rules scrap metal dealers and sellers must follow.
Sellers must be at least 16 years of age and can only be involved in one scrap transaction per day. Dealers are required to keep a ledger with the various transactions they complete. Failure to do so could result in fines or other legal repercussions.
Cars in Arizona have it tough. The hot weather can be a contributor to problems that unexpectantly pop up. Your vehicle is made of metal, and metal in the sun acts as a conductor for the heat, amplifying the temperature. Fluids can boil, causing problems from belts to brakes. Batteries have even been known to overheat in high temperatures.
So, what can you expect when you are junking your car in Arizona?
One thing to consider is the price to fix the vehicle vs. the amount you would get to scrap it and get a different vehicle. In some cases, the car may be in rough enough shape that it is not worth more than the metal that makes it up.
Let's look at the top ten cars junked in Arizona and the top five cities' payout amounts.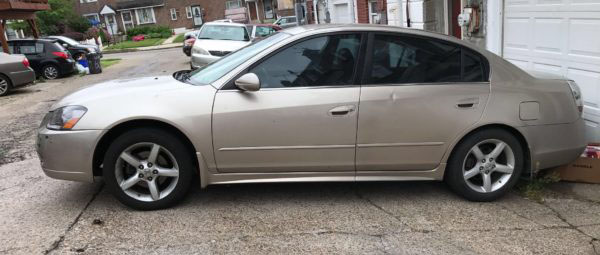 1. 2005 Nissan Altima
Average Price: $225.00
| | |
| --- | --- |
| PHOENIX | $233.13 |
| TUCSON | $209.38 |
| CHANDLER | $208.75 |
| MESA | $230.00 |
| GLENDALE | $232.50 |
The top car junked in the state of Arizona is the 2005 Nissan Altima. Based on the information gathered from repairpal.com, a lot of people reported defects in the vehicle. From sensor issues to the car shutting off intermittently or overheating due to the thermostat, this vehicle has its list of problems to choose from.
The average price paid for a junked 2005 Nissan Altima in Arizona is around 5.00. Intrigued by the high price, we looked to see what cities had the highest scrap payouts. Phoenix ranked number one with a payout of $233.13, $8.13 above the state's average. Two other cities came in above the average pricing - Glendale ($232.50) and Mesa ($230.00). Tucson was $15.62 short of the state's average, only offering $209.38. Our list ends with Chandler falling short of the average, pennies behind Tucson, with a $16.25 difference at $208.75.
---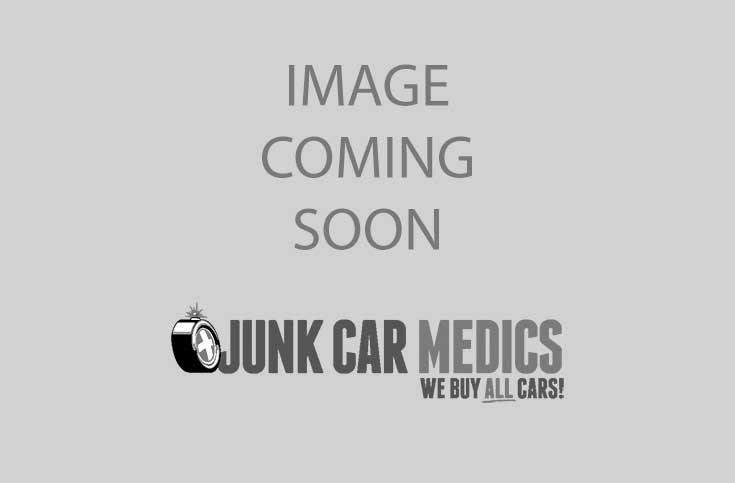 2. 1998 Honda Accord
Average Price: $154.19
| | |
| --- | --- |
| PHOENIX | $189.38 |
| MESA | $177.50 |
| TUCSON | $141.67 |
| TEMPE | $181.67 |
| GILBERT | $185.00 |
Our next vehicle that ranked high on the list of Arizona junked cars is the 1998 Honda Accord. Repairpal.com cited such issues ignition switch failure, shifting problems (especially into third gear), and an alarmingly large number of small problems that create interior damage or are a nuisance. Over time, you can assume that a vehicle this age (the oldest one on the list) will break down and require superficial fixes.
It wasn't much of a surprise that this older vehicle only brought a state average scrap value of $154.19. The surprising part was that four out of five cities paid above that average price. The only city that paid below the state average was Tucson at $141.67, $12.62 below average. Mesa was next with $23.31 over average with a scrap value of $177.50. Tempe averaged $181.67, with Gilbert close behind at $185.00. With a deal of $35.19 over the state average, Phoenix was the city to pay the most for the 1998 Honda Accord with an average of $189.38.
---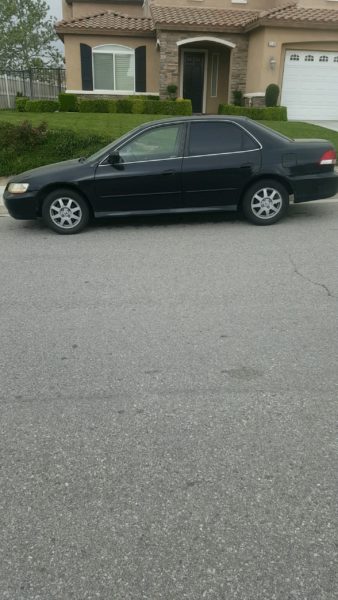 3. 2002 Honda Accord
Average Price: $185.50
| | |
| --- | --- |
| PHOENIX | $201.88 |
| TUCSON | $136.00 |
| MESA | $206.25 |
| PEORIA | $218.33 |
| AVONDALE | $160.00 |
Fast forward from number two to number three, and you find the same type of vehicle, only four years newer. An inquiry into carcomplaints.com shed some light on why this vehicle is likely scrapped so frequently. After reaching 90,000 miles, reports indicate that transmission repair or replacement is required. The average price alone for the replacement could be upwards of $2,000. Based on the research, the transmission was the largest complaint in the Honda Accord's early 2000s models.
The average scrapping price for junk 2002 Honda Accords in Arizona runs close to $185.50. Still, some cities surprise you by offering higher amounts. Peoria offers sellers of 2002 Honda Accords the highest average cash price for scrap at $218.33, or a difference of $32.83. Mesa was next on the list offering $20.75 above the average scrap price at $206.25. In the middle, and the last amount above the state average is Phoenix at $201.88. Avondale was $25.50 below average, with an average value of $160. At almost $50 below average, Tucson only offered sellers an average of $136 for the 2002 Honda Accord model.
---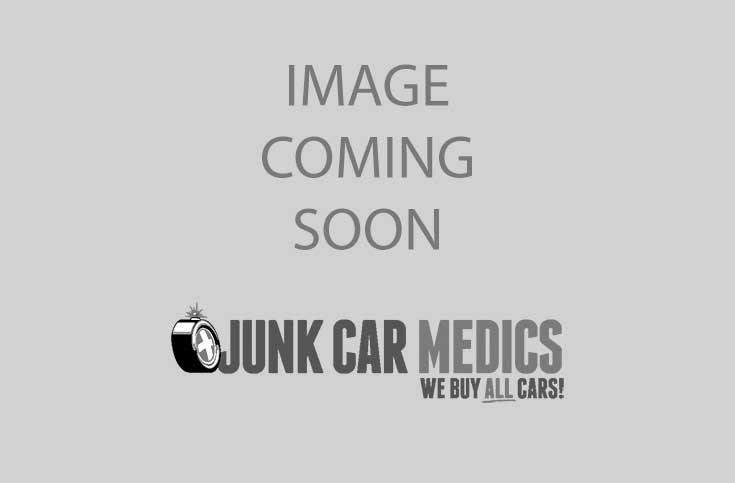 4. 1999 Toyota Camry
Average Price: $173.33
| | |
| --- | --- |
| PHOENIX | $192.00 |
| TUCSON | $140.83 |
| WADDELL | $178.33 |
| TEMPE | $190.00 |
| MESA | $173.33 |
Repairpal.com lists a lot of transmission issues for the 1999 Toyota Camry, which is quite possibly why it ended up as number four on this list. There comes the point in your car ownership that fixing is no longer economical. Transmissions can be expensive to replace, and on top of those problems, the more that snowballs, the more money you spend overall.
Arizona's state average for the 1999 Toyota Camry scrap value is $173.33. Mesa was right on the money with what they offered sellers in terms of scrap value, at $173.33. Phoenix came out victorious as the city that offered the most amount of scrap cash for the Camry at $192.00, $18.67 above average. Close behind with a two dollar difference was Tempe at $190.00, a $16.67 above average difference. Waddell offered five dollars more than average at $178.33, which leaves Tucson offering the least at $140.83, $32.50 below the state average scrap price.
---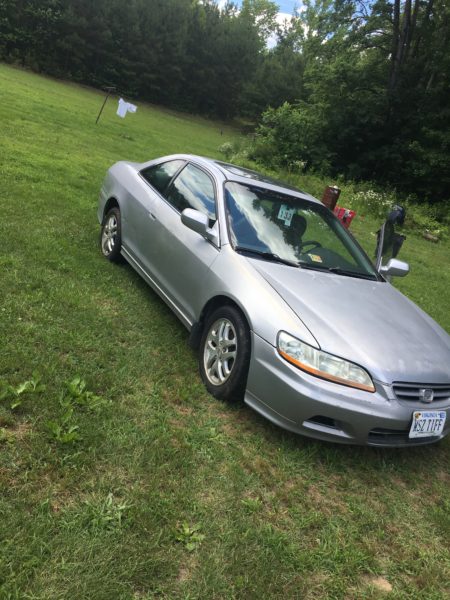 5. 2001 Honda Accord
Average Price: $188.17
| | |
| --- | --- |
| PHOENIX | $186.50 |
| AVONDALE | $223.33 |
| SCOTTSDALE | $190.00 |
| CHANDLER | $215.00 |
| TEMPE | $222.50 |
Carcomplaints.com wasn't kidding when they said the early 2000s model Honda Accords were terrible news when it came to the transmission. (Hint: #6 is the 2000 Honda Accord). It only makes sense that most owners would want to junk the vehicle instead of selling it - nobody wants to buy it.
The average price that Arizona residents got for their 2001 Honda Accord was 8.17. Phoenix came close to average, with only a $1.67 difference below average at $186.50. Scottsdale brought the scrap pricing just above average by $1.83, with an average of $190. Avondale ($223.33), Tempe ($222.50), and Chandler ($215.00) were all well above the state's average pricing for scrap metal, ranging from $26.83 to $35.16 above average.
---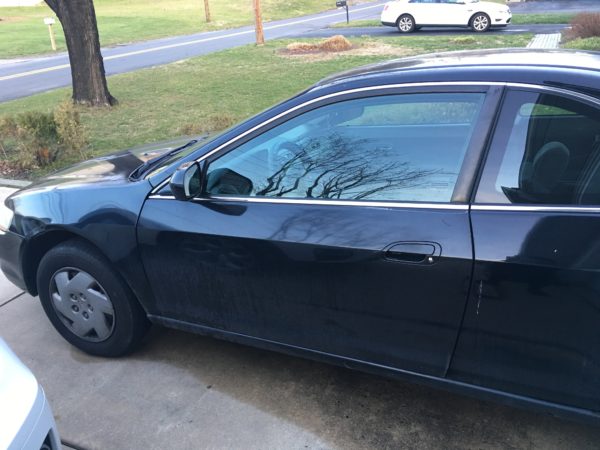 6. 2000 Honda Accord
Average Price: $125.83
| | |
| --- | --- |
| PHOENIX | $122.50 |
| MESA | $166.43 |
| | |
| GLENDALE | $190.00 |
| | |
| CONGRESS | $115.00 |
| CHANDLER | $125.00 |
As promised, the number six most junked vehicle in Arizona is the 2000 Honda Accord. With all the problems reported on carcomplaints.com, it is no wonder they say to "avoid like the plague." The cost alone to fix the transmission and other problems are going to be a minimum of $2000. Why would anyone put so much in a car that may not even have the blue book value to warrant it?
Average pricing for junking your 2000 Honda Accord in Arizona will allow you to pocket around 5.83 in cash. Chandler offered sellers the closest amount to the state average, only falling $.83 below, offering $125. Congress was well below the average, only offering sellers $115, a $10.83 difference. In the middle of the lower than average offering is Phoenix at $122.50, $3.33 below average pricing. With $40.60 above average payout, Mesa offers sellers $166.43 for their 2000 Honda Accord. Topping the list with the highest payout was Glendale, offering $190 for an average scrap price.
---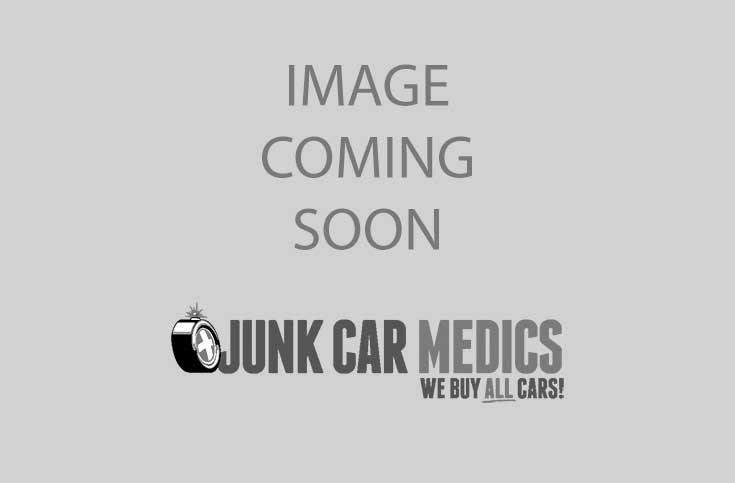 7. 2006 Chrysler PT Cruiser
Average Price: $190.17
| | |
| --- | --- |
| PHOENIX | $233.75 |
| MESA | $208.75 |
| TEMPE | $188.33 |
| CHANDLER | $210.00 |
| TUCSON | $146.67 |
Listed as a "beware of the clunker" on carcomplaints.com, the website says that the 2006 PT Cruiser was the worst year for engine complaints. Drivers have reported experiencing the engine shutting off while they were driving down the road - talk about a hazard! Electrical problems also seemed to be high for this model year as well.
If you are ready to get rid of your 2006 Chrysler PT Cruiser, you may only be looking at an Arizona cash scrap average of $190.17. Tempe was close to the average, offering sellers $188.33 as a scrap cash price. You may want to avoid Tucson if you're going to scrap your Cruiser because their cash offer is $43.50 below the state average, at only $146.67. Phoenix will get you the highest scrap price coming in at $233.75. You get to pocket an additional $43.58 above Arizona's average. Mesa ($208.75) and Chandler ($210) were both above the state average, providing sellers with over $20 additional dollars.
---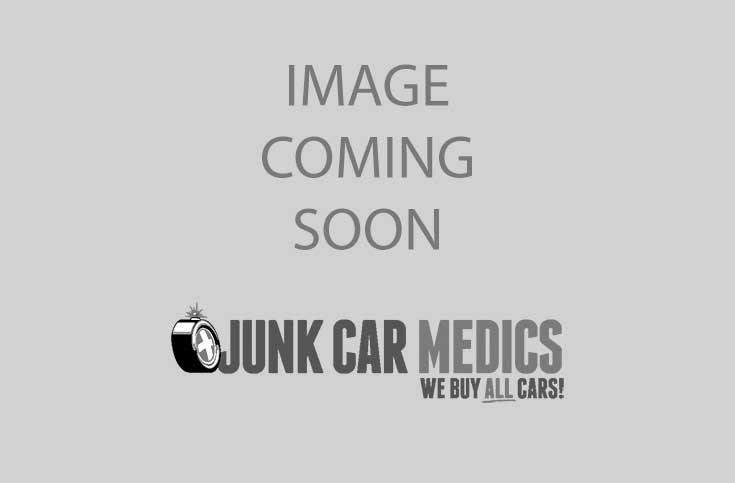 8. 2001 Honda Civic
Average Price: $194.66
| | |
| --- | --- |
| PHOENIX | $224.17 |
| TEMPE | $203.75 |
| MESA | $181.67 |
| GILBERT | $207.50 |
| SURPRISE | $180.00 |
In an article published on motorbiscuit.com, the 2001 and 2002 Honda Civic models experienced severe transmission problems. These problems were so horrible that the 2001 Honda Civic was named the worst model year for the Civic by carcomplaints.com. It seems that overall the early 2000s were not kind to Honda models or their transmissions. Costing an average of $2300 to fix, it's no wonder people turned to scraping these models instead of fixing them later in life.
Phoenix was clearly the winner for bringing in the highest scrap price for the 2001 Honda Civic. $29.51 above the state's average ($194.66), Phoenix sellers were paid $224.17 scrap value. Gilbert ($207.50) and Tempe ($203.75) also paid above the state's average value at $12.84 and $9.09, respectively. Mesa and Surprise gave sellers the least amount of money for their junk 2001 Honda Civics. Mesa was $12.99 below average at $181.67, and Surprise was $14.66 below average at $180.
---
9. 2003 Honda Civic
Average Price: $241.00
| | |
| --- | --- |
| AVONDALE | $220.00 |
| CHANDLER | $115.00 |
| EL MIRAGE | $455.00 |
| FREDONIA | $60.00 |
| GILBERT | $155.00 |
You may not be surprised to see another early 2000s model Honda Civic on this list. Carcomplaints.com even lists the most commonly reported problem as the transmission. They warn consumers to "beware of the clunker" and have an estimated 783 complaints, 24 recalls, and five investigations listed for this vehicle.
Despite the high Honda presence on this list, there may be hope for making extra cash when you junk your 2003 Honda Civic. Depending on where you junk it, you could end up taking home $214 above the state average ($241) thanks to El Mirage offering $455. Or you could end up on the opposite side of the spectrum - going home with $60 from Fredonia, who is $181 below the Arizona state average of $241. Chandler will offer you $115 for your 2003 Honda Civic, which is still $126 below scrap value. Gilbert ($155) and Avondale ($220) fall in the middle of the "below average scrap value," ranging from $21 to $86 below average state scrap pricing.
---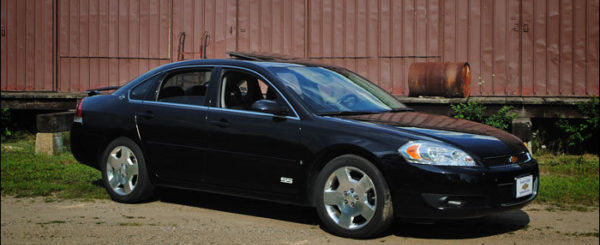 10. 2006 Chevrolet Impala
Average Price: $199.38
| | |
| --- | --- |
| CHANDLER | $265.00 |
| GLENDALE | $207.50 |
| LAVEEN | $235.00 |
| MARICOPA | $167.50 |
| MESA | $200.00 |
To finish off our top ten list of the most junked cars in Arizona is the 2006 Chevrolet Impala. Per carcomplaints.com, you should "beware the clunker." The top complaints (out of over 1000) was that the transmission slips, fails, and clunks. The car itself turns into a noisy ride the older it gets, with the excess sound coming from the power steering that produces knocking and squealing sounds.
Just shy of $200, the 2006 Chevrolet Impala's scrap price average in Arizona is $199.38. All of the cities on our list were above this average, with the exception of Maricopa, at $167.50, $31.88 below the state average. Mesa begins the over average amounts right at $200, meaning the city offers $.62 more for the Impala. Glendale offered sellers $8.13 above average scrap pricing at $207.50. The more impressive numbers come from Laveen and Chandler, who offered far more than any other city in Arizona. Laveen's pricing of $235 allows sellers to pocket an additional $35.62, and Chandler tipped the scale at $265, $65.62 above the average for the 2006 Chevrolet Impala.
---
Before You Scrap Your Car In Arizona
Before making the decision that it is time to scrap your car, take a look at the cost of fixing it. If you feel like you are going to be out more money to fix it than to find another vehicle, then junking may be the only option you have. As we can see from this top ten list, the amounts fluctuate on what you might get from a vehicle. It is okay to shop around for the best scrap metal pricing before committing to one dealer. Take advantage of these listings to understand what you may be able to get when you junk your car in Arizona.
Other States