Cash For Cars In Berkeley, CA: Instant Offer To Sell Junk Cars
Junk your car to Berkeley's #1 cash for cars service that gets you up to $500 more.
Get a fast offer with our best price now:
We Buy Junk Cars in
Berkeley
If your engine's toast, your floorboards are rusted out, and you don't remember the last time you had air in your tires, it doesn't take a degree from UC Berkeley to realize it's time to get rid of your car. When it does come time to get rid of your junk car, make sure you don't cause yourself any extra stress or problems with any of the other junk yards, and sell your car to the best junk car buyers in Berkeley, the Junk Car Medics.
We buy junk cars in Berkeley and are the best company who specializes in this field. We don't do anything else, and this laser focus on being junk car buyers ensures you get the right price for your vehicle, quick, friendly service, and no hassle after the transaction is completed.
We serve all of Berkeley CA, as well as the surrounding Alameda County area. No matter where you are in the area, you can be sure we'll show up quickly and paying you on the spot. If you have been told "no" by another salvage yard, give us a try, and you just might be pleasantly surprised.
Junk Car Medics Berkeley
Berkeley, CA 94710
(855) 587-0227
Calling Hours:
Call For Quote 24/7
Business Hours:
Mon-Fri: 8 am – 7 pm
Sat: 8 am – 2 pm
Sun: Closed
Top rated junk car buyers.
How to Sell Junk Cars in
Berkeley, CA
Sell junk cars in Berkeley, CA with our quick, easy, painless process. Get up to $300, $500, even $1,500 cash for junk cars, old cars, damaged cars, and used cars.
Here's how it works:
Step 1: Get an Instant Offer to Sell Junk Cars in Berkeley
We'll ask you a few basic questions about your car's condition, mileage, and whether you have the title.  It's a quick process that'll take less than 2 minutes to complete, and you'll get a fair market offer to junk your car.
Step 2: Accept Offer and Arrange Junk Car Removal in Berkeley
After you accept your offer a representative will contact you to make arrangements for the removal of your junk car.  Towing and removal are free of charge.
Step 3: Get Paid Cash for Junk Cars in Berkeley
Upon pick up, sign over the title, hand over the keys, and you'll get paid on the spot with a check for your car.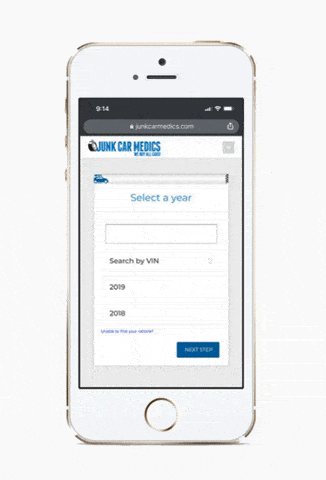 Why Junk Your Car In Berkeley To Junk Car Medics?
Jon S. - Junk Car Medics Customer
I was trying to get rid of my 2008 GMC 1500 that needed a new transmission. Out of 8 different company's not only was there online quote fast and simple but they offered the best and highest price. When accepting the offer they made it easy with no complications. I scheduled my appointment and the driver came by the next day to remove it and pay me. If you are trying to get rid of your junk car they are the ones I recommend!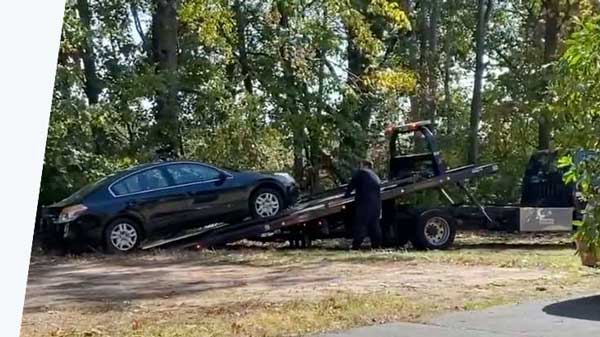 Recent Junk Car Offers in
Berkeley, CA
2012 Chevrolet Malibu

94703
$760
09-15-2022
1999 Ford Ranger

94708
$810
07-07-2022
2005 Ford Escape

94708
$530
05-26-2022
2005 Ford Escape

94709
$510
05-24-2022
2004 Honda Odyssey

94708
$600
02-08-2022
2008 Mini Clubman

94709
$630
01-19-2022
2005 Toyota Corolla

94703
$545
01-18-2022
2005 Toyota Corolla

94703
$560
01-17-2022
2002 Ford Expedition

94703
$500
01-12-2022
2005 Toyota Corolla

94703
$805
01-11-2022
2006 Honda Accord

94706
$850
12-30-2021
2008 Toyota Camry

94702
$605
12-16-2021
2016 Nissan Altima

94703
$790
11-06-2021
2013 FIAT 500

94706
$900
10-25-2021
2013 Fiat 500

94706
$965
10-25-2021
Berkeley, CA September 25, 2022
Junk Car Prices and Resources for
Berkeley, CA
Top 7 Used Cars in
Berkeley, CA
Coming soon
Top 7 Junk Cars in
Berkeley, CA
Coming soon
All it takes to get started is a simple phone call. When you call us, one of our friendly associates will greet you, and guide you through the simple process of selling your car in Berkeley. We will need some basic information about your vehicle, and then, typically 10 minutes later or less, we'll give you an instant quote, right over the phone. We don't mess around and make you jump through a bunch of hoops just to give you a concrete offer. If you choose to accept that offer, we will work to schedule a time that's convenient for you so we can come pick up your vehicle.
Typically, once you accept our offer, we can dispatch a tow truck the very same day. Not that you would leave, but we do need you to be present when the tow truck arrives in Berkeley. This gives you a chance to make sure there's nothing of value left in the vehicle, and that all the paperwork is completed successfully. Don't worry, there's not much paperwork to be done, but we do need to make sure you have the title for the vehicle, to be able to junk the title once the vehicle has been scrapped. If you don't have the title, it's easy to order a new one from the DMV, and they'll typically mail them directly to your residence.
After everything is all set, we haul your car, truck, or van away in Berkeley, and you're pretty much done. Of course, you'll have an instant payment in hand for your time. We typically are able to give up to $500 or even more, depending on the specifications of your vehicle. Do make sure to keep those front and rear California license plates so you can turn them in to the DMV at a later time, preferably as soon as possible. They do make handsome souvenirs, but if your home should ever be broken into, these plates also make handsome tools for criminals.
The last thing you need to do is check with the DMV to ensure the vehicle has been junked. The DMV is, most assuredly, not psychic, and while we do everything we can to ensure the title status is changed, there can always be that errant keystroke on someone's part that prevents this from happening. By calling and double checking, you make sure you're not paying property taxes on something that no longer exists.
If you're finally ready to scrap your car in Berkeley, and want to get it done quickly and fairly, call us at Junk Car Medics today instead of any other auto junk yards. We'll get you on the fast track to turning that pile of junk into some easy money.
How much will I get for my junk car in Berkeley?
That's why we pay top dollar for the weight of your car. We pay on the spot for your junk car removal. You don't have to pay for towing or disposal fees. Matter of fact, there are no fees with Junk Car Medics.
How long does the process take to sell my junk car in Berkeley?
The initial call can take up to 10 minutes for us to get the information needed for your quote. We typically come that day to pick up your junker and provide free towing and removal.
Do you guarantee your service?
JunkCarMedics.com provides a 100% Satisfaction Guarantee. We strive to be the best in this business. We want to pay top dollar and give instant money to satisfied customers in the best way possible.
---
We buy cars in the areas of: Alameda, Castro Valley, El Cerrito, Fremont, Hayward, Newark, Richmond, San Leandro, San Lorenzo, San Pablo, Union City.
And zip codes of: 94701, 94702, 94703, 94704, 94705, 94706, 94707, 94708, 94709, 94710, 94712, 94720.