Get More Cash For Cars And Junk Cars in Pomona, CA
Junk your car to Pomona's #1 cash for cars service that gets you up to $500 more.
Get a fast offer with our best price now:
Receive Premium Rates For Junk Cars in
Pomona
Recently in a wreck that rendered your car totaled? If you're pulling out your hair wondering how you're going to get the money to buy a new car, you should know that the Junk Car Medics have a solution. We buy junk cars in Pomona and will pay you top dollar for it. Even if your car is beaten up beyond recognition we still have money with your name on it if you're willing to do business with the best junk car buyers in Pomona.
Here's What You Should Know About JunkCarMedics.com:
We've been in the auto recycling industry for years
We service residents all over Pomona, CA
We will give you a free quote on your junk car
We will tow your junk car for free
We can get your car towed in just a day
We have a track record of providing some of the highest rates in the city and also providing our customers with the best service. We pride ourselves on providing fast and courteous services that you can appreciate. We'll have that wrecked car out of your hair in no time at all.
Junk Car Medics Pomona
Pomona, CA 91750
(855) 437-9728
Calling Hours:
Call For Quote 24/7
Business Hours:
Mon-Fri: 8 am – 7 pm
Sat: 8 am – 2 pm
Sun: Closed
How to Junk a Car in
Pomona, CA
Junk Car Medics makes selling a junk car for cash in Pomona, CA quick, easy, and painless. Get up to $1,500 to junk cars and up to $5,000 for used cars.
Here's how it works:
Step 1: Get an Instant Offer Online or by Phone
We'll ask you a few basic questions about your car's condition, mileage, and whether you have the title.  It's a quick process that'll take less than 2 minutes to complete, and you'll get a fair market offer to junk your car.
Step 2: Accept Your Offer and Make Arrangements
After you accept your offer a representative will contact you to make arrangements for the removal of your junk car.  Towing and removal are free of charge.
Step 3: Get Paid More For Using Junk Car Medics in
Pomona
Upon pick up, sign over the title, hand over the keys, and you'll get paid on the spot with a check for your car.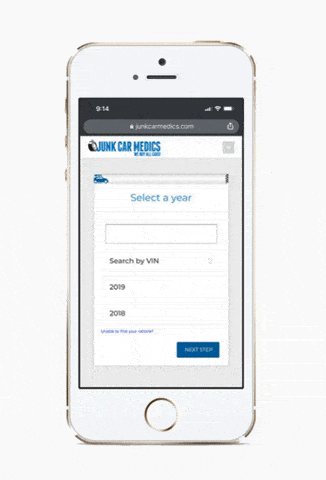 Why Junk Your Car to Junk Car Medics?
Jon S. - Junk Car Medics Customer
I was trying to get rid of my 2008 GMC 1500 that needed a new transmission. Out of 8 different company's not only was there online quote fast and simple but they offered the best and highest price. When accepting the offer they made it easy with no complications. I scheduled my appointment and the driver came by the next day to remove it and pay me. If you are trying to get rid of your junk car they are the ones I recommend!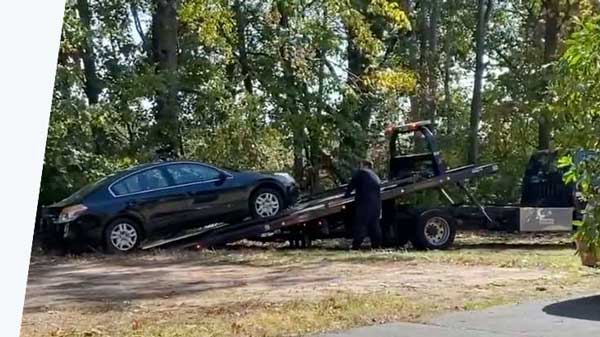 Recent Junk Car Offers in
Pomona, CA
2005 Honda Accord

Zip: 91767
Offer Price: $945
Offer Date: 09-09-2021
2000 Nissan Quest

Zip: 91767
Offer Price: $85
Offer Date: 08-26-2021
2001 Nissan Xterra

Zip: 91767
Offer Price: $530
Offer Date: 08-19-2021
2007 Nissan Altima

Zip: 91767
Offer Price: $615
Offer Date: 08-08-2021
2004 Kia Sedona

Zip: 91766
Offer Price: $810
Offer Date: 07-17-2021
2009 Volkswagen Jetta

Zip: 91766
Offer Price: $770
Offer Date: 07-16-2021
2005 Chevrolet Avalanche

Zip: 91766
Offer Price: $770
Offer Date: 06-13-2021
2006 Toyota Prius

Zip: 91766
Offer Price: $865
Offer Date: 06-08-2021
2006 Volkswagen Jetta

Zip: 91768
Offer Price: $605
Offer Date: 05-08-2021
2007 Dodge Charger

Zip: 91768
Offer Price: $805
Offer Date: 05-06-2021
2003 Chevrolet S-10

Zip: 91766
Offer Price: $625
Offer Date: 03-28-2021
1995 Honda Accord

Zip: 91766
Offer Price: $75
Offer Date: 01-17-2021
1994 Honda Civic

Zip: 91766
Offer Price: $55
Offer Date: 01-06-2021
Pomona, CA October 16, 2021
Junk Car Prices and Resources for
Pomona, CA
Top 7 Used Cars in
Pomona, CA
Coming soon
Top 7 Junk Cars in
Pomona, CA
Coming soon
Now that your car is totaled it's considered a junk car. Sure, you could obtain a salvage title and put work into the car as you get the money, but is it really worth it? When you consider the amount it will cost you in insurance (if you can find an insurer to cover your salvage title car) along with the cost of repairs and any safety issues, it may be best to just sell your junk car in Pomona and get paid for it.
Even if your junk car turns out to be repairable, you're going to end up shelling out a lot of money. Wouldn't it just be easier for someone to pay you? Junk Car Medics is willing to be that someone. We aren't picky about junk cars either. We buy wrecked cars, cars with fender damage, cars that need auto body work, cars that are unsafe, and even cars with salvage titles. If you have a car and you believe it to be a piece of junk, let us take it off your hands.
Here's How We Value Your Junk Car in Pomona, CA
Why on earth would Junk Car Medics be so hell bent on buying your junk car in Pomona, CA? While you may not have any use for a car that's wrecked, damaged, or not working, we do. We are in the auto recycling industry meaning we properly recycle junk cars across the US. We quote our customers based on the car's weight in recycled materials.
If there are still auto parts that are functional that can be repurposed or resold, we will pay you for that too. It's a lot easier than trying to sell your junk car piece by piece. Not only is it time-consuming to take apart a car, it can take a while to find separate buyers for each of the working parts. Junk Car Medics will take the entire car, pay you for it, and then do the dirty work ourselves.
Since no two cars will have the same quote, it's best to give us a call to find out how much you can get for your junk car in Pomona, CA. After providing our agent with a description of your car and its condition, we can make you an offer that will hopefully, put a smile on your face.
How do I sell my junk car in Pomona, CA?
All you have to do is call the Junk Car Medics. We'll provide you with a customized quote specific to your car make, model, year, and condition. Then, we come to your place in Pomona, CA to remove the junk car and pay you.
What parts of Pomona, CA do you service?
Well seeing as how we are a nationwide company, we can cover all parts of Pomona including neighborhoods like Phillips Ranch, Downtown Pomona, North Pomona, and Spadra.
What paperwork do I need to sell my junk car in Pomona, CA?
You will need to have your registration and title. If you've misplaced either of these head over to your local California Division of Motor Vehicles for a new one.
---
We service all surrounding cities including La Verne, Claremont, Diamond Bar, Montclair, Chino, San Dimas, Ontario, Charter Oak, Upland, Walnut, Covina, Glendora, Citrus, South San Jose Hills, Rancho Cucamonga.
We buy cars in the following zip codes in Pomona: 91750, 91765, 91766, 91767, 91768, 91769, 91789.