Cash for Junk Cars in Thousand Oaks, CA: $100-$5,000+
Get your best offer to sell your junk car for cash in Thousand Oaks, CA to top-rated junk car buyers nearby.
Get a fast offer with our best price now:
We Buy Junk Cars for Cash in Thousand Oaks
Junk Car Medics are the best junk car buyers servicing Thousand Oaks, CA and surrounding cities. We know a thing or two about cars, and we've also seen how quickly things can go from bad to worse when you gamble on a junk car. When your car starts showing signs that it's time to get a new one, perhaps you should listen. We buy junk cars in Thousand Oaks and would be best to sell your car to us before it becomes too damaged, you can get more money for it.
We have paid out hundreds, even thousands of dollars for cars that their owners no longer want or no longer find convenient. We'll not only make you an offer you won't want to refuse, but we'll come and remove your junk car in Thousand Oaks, CA for free.
Junk Car Medics Thousand Oaks
Thousand Oaks, CA 91358
(855) 587-0227
Calling Hours:
Call For Quote 24/7
Business Hours:
Mon-Fri: 8 am – 7 pm
Sat: 8 am – 2 pm
Sun: Closed
Top rated junk car buyers.
How to Sell Junk Cars in
Thousand Oaks, CA
Sell junk cars in Thousand Oaks, CA with our quick, easy, painless process. Get up to $300, $500, even $1,500 cash for junk cars, old cars, damaged cars, and used cars.
Here's how it works:
Step 1: Get an Instant Offer Online or by Phone
We'll ask you a few basic questions about your car's condition, mileage, and whether you have the title.  It's a quick process that'll take less than 2 minutes to complete, and you'll get a fair market offer to junk your car.
Step 2: Accept Your Offer and Make Arrangements
After you accept your offer a representative will contact you to make arrangements for the removal of your junk car.  Towing and removal are free of charge.
Step 3: Get Paid More For Using Junk Car Medics in
Thousand Oaks
Upon pick up, sign over the title, hand over the keys, and you'll get paid on the spot with a check for your car.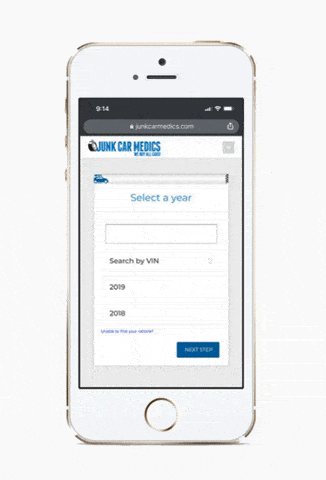 Why Junk Your Car to Junk Car Medics?
Jon S. - Junk Car Medics Customer
I was trying to get rid of my 2008 GMC 1500 that needed a new transmission. Out of 8 different company's not only was there online quote fast and simple but they offered the best and highest price. When accepting the offer they made it easy with no complications. I scheduled my appointment and the driver came by the next day to remove it and pay me. If you are trying to get rid of your junk car they are the ones I recommend!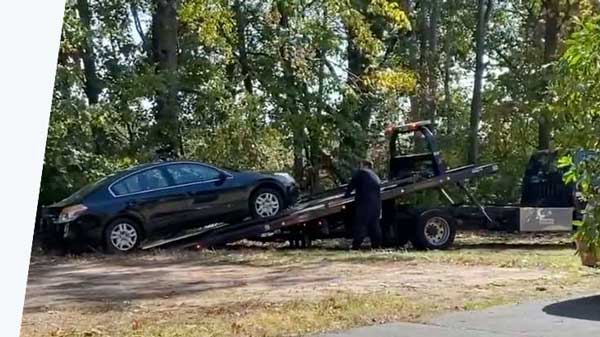 Recent Junk Car Offers in
Thousand Oaks, CA
1995 Dodge Ram Van

91360
$105
11-22-2021
2000 Ford Mustang

91360
$280
02-25-2023
2004 Infiniti G35

91360
$950
04-28-2021
2007 Pontiac G6

91360
$150
02-19-2023
2003 Acura TL

91360
$395
02-23-2022
1998 Ford Expedition

91360
$585
03-12-2022
2005 Toyota Camry

91360
$1250
10-17-2021
1999 Chevrolet Camaro

91360
$350
11-03-2022
2001 Volvo V70

91360
$415
09-03-2022
2003 Dodge Ram Van

91361
$240
10-28-2022
2005 Honda CR-V

91361
$1655
07-09-2022
1986 Ford Ltd

91362
$245
01-14-2022
1986 Ford LTD

91362
$455
12-23-2021
2005 Mercury Mariner

91362
$415
09-15-2022
2005 Mini Cooper

91362
$585
01-13-2022
Thousand Oaks, CA March 24, 2023
Junk Car Prices and Resources for
Thousand Oaks, CA
Top 7 Used Cars in
Thousand Oaks, CA
Coming soon
Top 7 Junk Cars in
Thousand Oaks, CA
Coming soon
How many times have you told yourself you were going to get rid of your junk car but for whatever reason didn't follow through? How many costly visits have you made to the mechanic to keep patching your car up? How much longer do you think your junk car in Thousand Oaks, CA is going to last before it finally breaks down for good? Why wait for the inevitable to happen when you could get rid of your junk car as soon as today?
Named for the numerous oak trees growing in the area, Thousand Oaks is a fast-growing city with lots to offer. Lots of outdoor entertainment, a great selection of nightlife activities, fun-filled family events and close-knit communities, and a convenient location next to LA make this a great city to live, work, learn, and play in. Junk Car Medics will come and get your junk car no matter where you live in Thousand Oaks.
Once your car has started giving you signs that it's time to junk it, you're running on borrowed time. One day things could be going well and the next you could find yourself late for work because the car won't start. Why put yourself through it, when you can sell your junk car in Thousand Oaks, get some extra money, and invest it into a more reliable source of transportation?
Junk Car Medics can help with this. All it takes is a phone call and a few minutes of your time.
Get Your Junk Car in Thousand Oaks, CA Sold Fast
When you're dealing with a burden like a junk car in Thousand Oaks, CA the last thing you want to do is wait for your car to be removed or your money to arrive. Junk Car Medics understands your need for fast service and quick payouts. Our process is so quick and easy that you could potentially receive your money today for your junk car in Thousand Oaks.
How do I know I'm getting the best offer on my junk car in Thousand Oaks, CA?
Our offers are based on current scrap prices along with current rates for other useful car parts like tires, batteries, engine parts, etc. When provided with an offer, take a day or so to shop around and see if you can find anything better. If not, give us a callback and we'll be glad to help.
What do I do with the plates?
Take the license plates over to your local DMV.
How much will the junk car removal service in Thousand Oaks, CA cost?
Your junk car removal will not cost you a penny.
---
We buy cars in the following zip codes in Thousand Oaks: 91319, 91320, 91358, 91359, 91360, 91361, 91362, 91377, 93012.
We service all surrounding cities including Westlake Village, Agoura Hills, Simi Valley, Moorpark, Calabasas, Malibu, Camarillo, Fillmore, Santa Paula, Oxnard, Port Hueneme, Santa Monica, Santa Clarita, San Fernando, Beverly Hills.