Cash for Junk Cars in Vallejo, CA: $100-$5,000+
Get your best offer to sell your junk car for cash in Vallejo, CA to top-rated junk car buyers nearby.
Get a fast offer with our best price now:
We Buy Junk Cars for Cash in Vallejo
If you have a junk car that you are interested in getting rid of and would like to get a quick payment for that car or truck and don't want to deal with the hassle of a junk yard, call us at Junk Car Medics today. We buy junk cars in Vallejo and you can discover how easy it is to turn your trash into treasure being paid on the spot. There is a reason why we are the best junk car buyers in Vallejo and if you choose us I'm sure you will agree.
When you contact us, we will ask a few simple questions, and then proceed to dispatch a tow truck to your location. The call typically only takes 10 minutes or less, and we'll dispatch a truck typically on the same day. In many cases, we can offer up to $500 or more, depending on the size and condition of your vehicle. Considering we offer a free tow to haul your vehicle away, that could put you way ahead versus a typical auto salvage yard.
When you agree to our offer, as mentioned, we will send a professional hauler to your site. We do need you to be present when they arrive, to ensure everything is as you described, and all paperwork is taken care of. To ensure proper transfer of ownership (we don't want you to be liable for property taxes for a vehicle you no longer own), we will need proof of ownership.
Typically, this means a title, but in rare cases, other types of documentation, such as a court order, is acceptable. If you don't have the title to your vehicle, which we know often happens in the case of junk vehicles, you can obtain a duplicate title from the California DMV.
Junk Car Medics Vallejo
Vallejo, CA 94589
(855) 587-0227
Calling Hours:
Call For Quote 24/7
Business Hours:
Mon-Fri: 8 am – 7 pm
Sat: 8 am – 2 pm
Sun: Closed
Top rated junk car buyers.
How to Sell Junk Cars in
Vallejo, CA
Sell junk cars in Vallejo, CA with our quick, easy, painless process. Get up to $300, $500, even $1,500 cash for junk cars, old cars, damaged cars, and used cars.
Here's how it works:
Step 1: Get an Instant Offer Online or by Phone
We'll ask you a few basic questions about your car's condition, mileage, and whether you have the title.  It's a quick process that'll take less than 2 minutes to complete, and you'll get a fair market offer to junk your car.
Step 2: Accept Your Offer and Make Arrangements
After you accept your offer a representative will contact you to make arrangements for the removal of your junk car.  Towing and removal are free of charge.
Step 3: Get Paid More For Using Junk Car Medics in
Vallejo
Upon pick up, sign over the title, hand over the keys, and you'll get paid on the spot with a check for your car.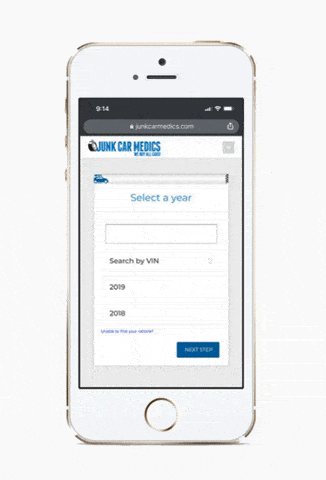 Why Junk Your Car to Junk Car Medics?
Jon S. - Junk Car Medics Customer
I was trying to get rid of my 2008 GMC 1500 that needed a new transmission. Out of 8 different company's not only was there online quote fast and simple but they offered the best and highest price. When accepting the offer they made it easy with no complications. I scheduled my appointment and the driver came by the next day to remove it and pay me. If you are trying to get rid of your junk car they are the ones I recommend!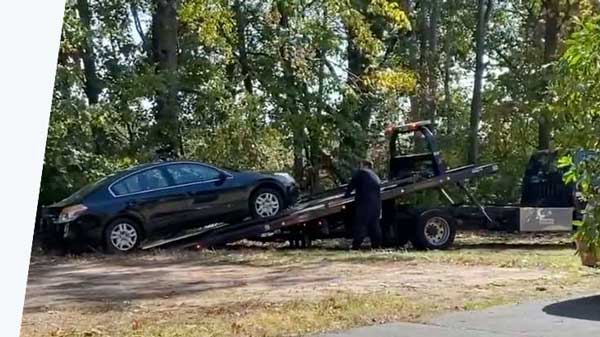 Recent Junk Car Offers in
Vallejo, CA
2015 Ford F-350 SD

94592
$1965
05-01-2023
1989 Ford Probe

94590
$485
04-30-2023
2005 Volvo XC90

94591
$415
04-18-2023
1996 Cadillac Seville

94589
$380
04-11-2023
Vallejo, CA [datetoday]
Junk Car Prices and Resources for
Vallejo, CA
Top 7 Used Cars in
Vallejo, CA
Coming soon
Top 7 Junk Cars in
Vallejo, CA
Coming soon
Whether you've got a faithful old vehicle that's just been beat up with time, or you've been driving like one of Vallejo's most famous sons, Jeff Gordon, and wrecked a newer car, you're still faced with the problem of trying to get rid of this junk vehicle. Any junk car in Vallejo is an eye sore, and needs to be taken care of as quickly as possible.
You can try a junk yard, but there's so much paperwork that goes along with that, plus, you don't know you're really getting top dollar. Not to mention, by the time you pay a tow truck to haul your vehicle to the auto recycler, you'd have ended up better off just pushing your scrap car off a cliff. If you're looking for an easier, safer, simpler, and more effective way to get your junk car off your hands, look no further than the Junk Car Medics in Vallejo, California.
What we do
Look for a quality junk yard "near me" on your smartphone, and you'll likely only receive some dodgy results. Junk yard owners aren't typically known for their technological prowess, so finding information about location, pricing, and transportation can be difficult, at best. With us, you will have a great idea of what you can expect, right from the start.
We service all of Vallejo and the surrounding areas near Vallejo, ensuring that if you need to sell your car, you can do it quickly with Junk Car Medics. All you have to do is give us a call, or fill out our online form, and we will assist you in getting paid for your car.
What next?
After the paperwork is completed, we will hand over the money, and haul your vehicle away. You keep the plates from the vehicle, and simply turn them in to your local Vallejo DMV office. Additionally, a month or so down the road, it's a good idea to check with the DMV again to ensure that the vehicle was transferred out of your name. It rarely happens, but sometimes there can be a clerical error somewhere in the chain. You want to make sure this is addressed to avoid paying taxes for a vehicle that is now, most likely, a pile of scrap.
How long will it take to sell my car in Vallejo?
We know how eager you are to get paid for that clunky old car, and we take steps to make the process as smooth, fast, and easy as can be. The initial call for selling your car to get the process going typically takes around 10 minutes. Based on your information, we will provide you with a quote. In most cases, we can then come out to tow away the car, truck, or van and give you top dollar on the very same day, so you never have to worry about being left hanging.
Do you offer any type of guarantee?
When looking to sell a junk car in Vallejo, it's normal to want the reassurance of a guarantee. With us, you are guaranteed to enjoy top-notch service, and you can rest assured of being given the assistance that you need to get the most for that salvage car. You can count on receiving a fast, free quote with no obligation. You can also rely on the process being wrapped up in as little as a single day–what could be better than that?
Do I need a car title to sell my junk car in Vallejo, CA?
Yes. You need to have either your car title or a replacement car title. Things happen and documents get lost. If you have no title then you can head right over to your local branch of the DMV and they may be able to give you a replacement or duplicate title.
Can I sell my junk car in Vallejo, CA?
Yes! We will pay you for your clunker. We want to diagnose your problems and then buy them from you. We get your junk car, and you get rid of that problem collecting dust in your yard and pocket some money. It's a win/win situation and you're the biggest winner.
---
We buy cars in the following cities & zip codes in Vallejo: Benicia, Eureka, Fairfield, Napa, Petaluma, Rohnert Park, Suisun City, Vacaville, Windsor, 94589, 94590, 94591, 94592.