Get More Cash For Junk Cars in Arvada, CO
Junk your car to Arvada's #1 cash for cars service that gets you up to $500 more.
Get a fast offer with our best price now:
Receive Premium Rates For Junk Cars in
Arvada
Why should you have to invest more money and time into selling your cars, or possibly be fined because you are having difficulty getting rid of your cars or trucks? Give the Junk Car Medics a call because we buy junk cars in Arvada and will pay you top dollar to collect your junk car, SUV, or truck today. It's quick and easy with the most reputable junk car buyers in Arvada!
It does not matter what the make, model, or type of car you have. Even if it is broken, damaged, or totaled. From Old Town to Standley Lake, and from the foothills to Lake Arbor, we service all of the Arvada areas. Give us a call, agree to the quote, and then get paid instantly to have your car towed away with our tow trucks for free!
Junk Car Medics Arvada
Arvada, CO 80001
(855) 587-0227
Calling Hours:
Call For Quote 24/7
Business Hours:
Mon-Fri: 8 am – 7 pm
Sat: 8 am – 2 pm
Sun: Closed
How to Junk a Car in
Arvada, CO
Junk Car Medics makes selling a junk car for cash in Arvada, CO quick, easy, and painless. Get up to $1,500 to junk cars and up to $5,000 for used cars.
Here's how it works:
Step 1: Get an Instant Offer Online or by Phone
We'll ask you a few basic questions about your car's condition, mileage, and whether you have the title.  It's a quick process that'll take less than 2 minutes to complete, and you'll get a fair market offer to junk your car.
Step 2: Accept Your Offer and Make Arrangements
After you accept your offer a representative will contact you to make arrangements for the removal of your junk car.  Towing and removal are free of charge.
Step 3: Get Paid More For Using Junk Car Medics in
Arvada
Upon pick up, sign over the title, hand over the keys, and you'll get paid on the spot with a check for your car.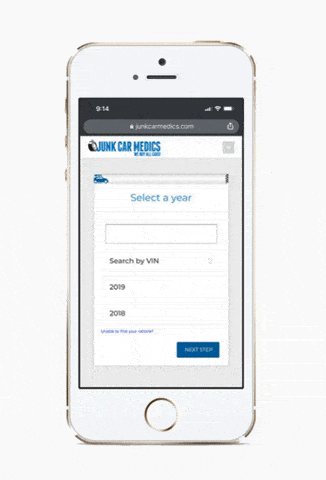 Why Junk Your Car to Junk Car Medics?
Jon S. - Junk Car Medics Customer
I was trying to get rid of my 2008 GMC 1500 that needed a new transmission. Out of 8 different company's not only was there online quote fast and simple but they offered the best and highest price. When accepting the offer they made it easy with no complications. I scheduled my appointment and the driver came by the next day to remove it and pay me. If you are trying to get rid of your junk car they are the ones I recommend!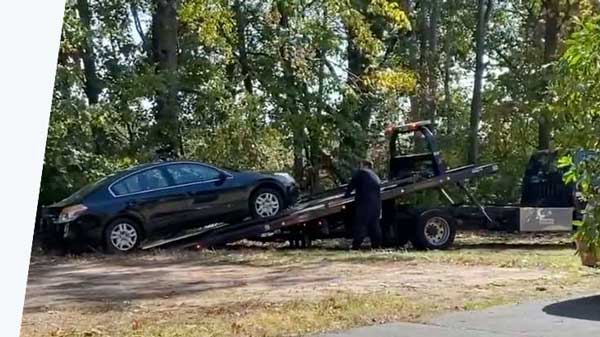 Recent Junk Car Offers in
Arvada, CO
1998 Ford F-150

Zip: 80002
Offer Price: $630
Offer Date: 10-01-2021
2002 Volkswagen Jetta

Zip: 80003
Offer Price: $560
Offer Date: 09-25-2021
1998 Ford F-150

Zip: 80003
Offer Price: $635
Offer Date: 09-25-2021
2001 Dodge Dakota

Zip: 80003
Offer Price: $565
Offer Date: 08-03-2021
2004 Gmc Yukon

Zip: 80003
Offer Price: $760
Offer Date: 07-13-2021
2004 Porsche Cayenne Zip: 80004
Offer Price: $840
Offer Date: 06-30-2021
2006 Mercury Mountaineer

Zip: 80004
Offer Price: $675
Offer Date: 06-23-2021
2002 Honda Accord

Zip: 80003
Offer Price: $525
Offer Date: 05-01-2021
2007 Chevrolet TrailBlazer

Zip: 80002
Offer Price: $915
Offer Date: 04-29-2021
2001 Acura MDX

Zip: 80003
Offer Price: $670
Offer Date: 04-07-2021
2008 Volvo XC90

Zip: 80005
Offer Price: $530
Offer Date: 03-30-2021
2008 Scion xB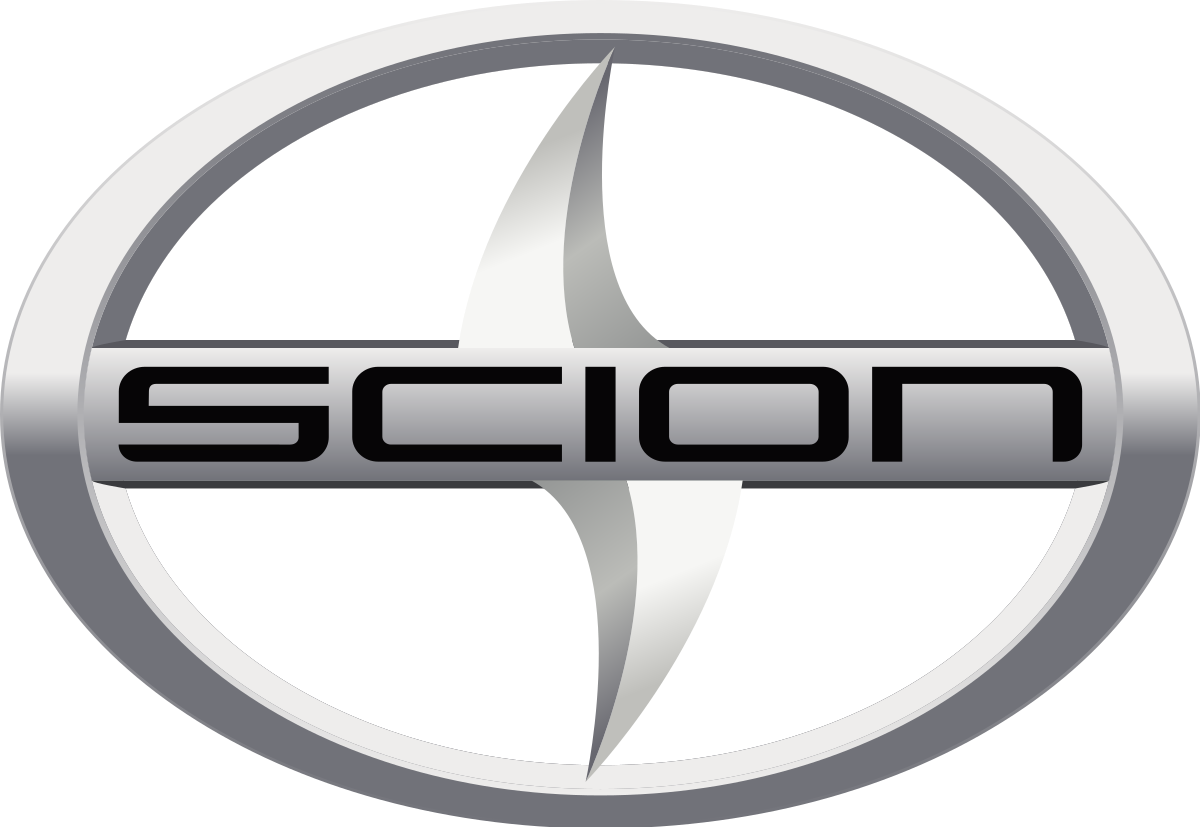 Zip: 80002
Offer Price: $575
Offer Date: 03-23-2021
2009 Dodge Grand Caravan

Zip: 80004
Offer Price: $660
Offer Date: 02-13-2021
2007 Lincoln MKX

Zip: 80007
Offer Price: $555
Offer Date: 02-01-2021
Arvada, CO October 27, 2021
Junk Car Prices and Resources for
Arvada, CO
Top 7 Used Cars in
Arvada, CO
Coming soon
Top 7 Junk Cars in
Arvada, CO
Coming soon
Are you living in Arvada and looking for a quick way to get rid of your junk vehicle? It is becoming increasingly difficult to do so. Today's market favors the buyer, meaning that even those purchasing their first vehicle are demanding low-mileage cars, SUVs, and trucks that need no repairs or service. If your vehicle does not meet those criteria, you may find it extremely difficult to sell.
Today's junk car removal process also requires a lot more work than it used to. You can no longer depend upon a sign in the window that says "For Sale," or even word-of-mouth from family, friends, or neighbors. With the internet, you will find yourself competing not only with other sellers in Arvada, CO but with businesses and private individuals across the front range.
We Pay Top Dollar For Junk Cars In Arvada
A lot has changed in Arvada, Colorado over the last thirty years. Most of the rural properties on the north and west sides of town have been developed into new thriving communities. This has brought an influx of money and people into Arvada, as well as other suburbs in the Denver metro area. With more disposable income, many residents in the city are choosing to invest in newer vehicles.
This makes selling a used car in Arvada more difficult. The market to junk your car is highly competitive, making it difficult to sell something unless it has low-mileage and a complete history that is trackable through a ream of paperwork. Arvada's city code and ordinances have changed over the last twenty years as well. Gone are the days of being able to park your salvage cars on the streets or on your property.
Have you lost the title to your car?
No problem. In most cases we can still work with you, just give us a call. You can also contact the Colorado DMV and get a duplicate title for your car. The process and requirements can be found on their website located here.
Do I need to be with my car when you pick it up?
Yes, the owner needs to be present when we arrive to collect the vehicle. There are other options, but that is the easiest way. Especially for you to be paid on the spot.
How long does the process take?
The call usually takes around 10 minutes. We can usually arrange a pick-up time the same day to give you top dollar.
---
We service all surrounding cities including Aurora, Boulder, Brighton, Broomfield, Castle Rock, Castlewood, Columbine, Commerce City, Englewood, Highlands Ranch, Ken Caryl, Lafayette, Lakewood, Littleton, Longmont, Loveland, Northglenn, Parker, Southglenn, Thornton, Westminster, Wheat Ridge.
We buy cars in the following zip codes in Arvada: 80001, 80002, 80003, 80004, 80005, 80006, 80007, 80030, 80033, 80403.