Cash for Junk Cars in Stamford, CT: $100-$5,000+
Get your best offer to sell your junk car for cash in Stamford, CT to top-rated junk car buyers nearby.
Get a fast offer with our best price now:
We Buy Junk Cars for Cash in Stamford, CT
At Junk Car Medics, we buy junk cars in Stamford. Our buying process is as easy as they come and our customers are always happy with the service we provide. Our stress-free methods include minimal paperwork, few questions, and quick turnaround times for junk car removal services. We'll even go as far as to help you in securing the necessary documents from the Connecticut Division of Motor Vehicles to make the process faster for you which helps in making us the most reputable junk car buyers in Stamford.
Why wait until the day you go to start your car and nothing happens? You can relieve yourself of the burdens that come with owning a junk car and get paid nicely for it. If you call us today, it is quite possible that we can buy your junk car from you the same day. All you need to have is valid proof of ownership such as the registration or car title. Our appraisers will ask you a few questions about your junk car in Stamford, CT to get an idea of what we can offer you. Don't worry, it's only basic information like the make, model, year, and condition of the car. Once we have this, we can determine what your junk car is worth to us and make you an offer.
Like the offer we made you? Great! We can have your junk car removed within 24 hours of your call. Just schedule a junk car removal service that works best for you. Make sure you're there to receive your payment and sign over your title and you're good to go.
Junk Car Medics Stamford
Stamford, CT 06904
(855) 587-0227
Calling Hours:
Call For Quote 24/7
Business Hours:
Mon-Fri: 8 am – 7 pm
Sat: 8 am – 2 pm
Sun: Closed
Top rated junk car buyers.
How to Sell Junk Cars in
Stamford, CT
Sell junk cars in Stamford, CT with our quick, easy, painless process. Get up to $300, $500, even $1,500 cash for junk cars, old cars, damaged cars, and used cars.
Here's how it works:
Step 1: Get an Instant Offer Online or by Phone
We'll ask you a few basic questions about your car's condition, mileage, and whether you have the title.  It's a quick process that'll take less than 2 minutes to complete, and you'll get a fair market offer to junk your car.
Step 2: Accept Your Offer and Make Arrangements
After you accept your offer a representative will contact you to make arrangements for the removal of your junk car.  Towing and removal are free of charge.
Step 3: Get Paid More For Using Junk Car Medics in
Stamford
Upon pick up, sign over the title, hand over the keys, and you'll get paid on the spot with a check for your car.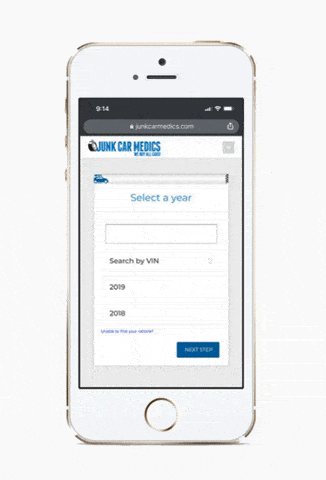 Why Junk Your Car to Junk Car Medics?
Jon S. - Junk Car Medics Customer
I was trying to get rid of my 2008 GMC 1500 that needed a new transmission. Out of 8 different company's not only was there online quote fast and simple but they offered the best and highest price. When accepting the offer they made it easy with no complications. I scheduled my appointment and the driver came by the next day to remove it and pay me. If you are trying to get rid of your junk car they are the ones I recommend!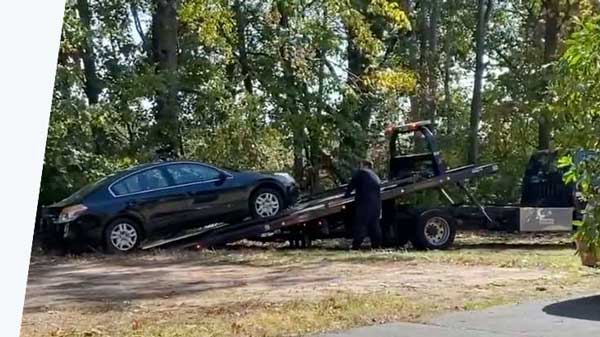 Recent Junk Car Offers in
Stamford, CT
2001 Nissan Pathfinder

06902
$390
04-20-2023
2013 Audi A6

06903
$2210
04-06-2023
2007 Jeep Compass

06907
$585
04-03-2023
2006 Mercury Milan

06902
$500
03-03-2023
Stamford, CT [datetoday]
Junk Car Prices and Resources for
Stamford, CT
Top 7 Used Cars in
Stamford, CT
Coming soon
Top 7 Junk Cars in
Stamford, CT
Coming soon
Why do we often ignore our own intuition? We get a sense or see the signs that something is wrong, but for whatever reason, we try to ignore and formulate some other rationale until things get too serious to ignore. Take owning a car for instance. No matter how long you've been thinking about getting a new one, something in the back of your head will convince you to keep it. Either you're emotionally attached to it, it's the first vehicle you ever had, or you believe it's too costly to get another one right now.
While these are all common reasons to hold onto a junk car in Stamford, CT, there comes a point where you have to be realistic and face the reality that "old Bessie" is not as reliable as she once used to be. Selling a junk car can be bittersweet, but in the end, it is the best decision to ensure that you don't end up on Route 1 trying to reach roadside assistance.
JunkCarMedics.com offers a stress-free solution to selling your junk car in Stamford, CT. Outside of wanting to hold onto the car as long as you can, we know that selling a junk car in Stamford through traditional channels isn't the best route. Customers have waited months with no real results for buyers to show interest in their junk car. Some, have even been scammed by shady junkyards who quote one price and pay another upon arrival and vehicle inspection. We want to help you avoid this stressful process altogether by buying your junk car in Stamford.
I don't have a title; how can I sell my junk car in Stamford, CT?
We do buy junk cars without a title. We'll show you how to try and retrieve your title from the Connecticut Division of Motor Vehicles. If not, there are other forms of proof we accept so just let us know what's going on so we can help.
How can you remove my junk car so fast?
We have our own fleet of tow trucks making it easier for us to get to you during a time more convenient.
How much will I have to pay for junk car removal services?
You won't have to pay one red cent. We never charge our customers for removal.
---
We buy cars in the following zip codes in Stamford: 06831, 06901, 06902, 06903, 06904, 06905, 06906, 06907, 06910, 06911, 06912, 06913, 06914, 06920, 06921, 06922, 06925, 06926, 06927, 06928.
We service all surrounding cities including Darien, Greenwich, Norwalk, Westport.