Sell Any Ford Edge For Cash Online
Sell your Ford Edge today with a Junk Car Medics and get the most cash.
Junk Your Ford Edge For Scrap
Are you looking to get rid of your old Ford Edge to receive cash in return? Look no further!
Junk Car Medics buys Edge's with a hassle-free process to turn your car into top dollar. Say goodbye to the tedious process of trying to sell your vehicle privately or struggling with dealership trade-ins and junk your Edge for cash today.
We provide competitive cash offers, free pickup and towing services, and an unparalleled commitment to customer satisfaction. Read on to learn about the factors that determine the value of your junk Edge, the process of selling your car for cash, and why Junk Car Medics is the best choice for you when you want to sell a Edge for money in any condition.
The Edge is the #77 most common junk car we purchase. The Ford Edge is a domestic vehicle, typically manufactured in the United States. Given the saturation of domestic vehicles in the market, its scrap value is generally less valuable compared to import vehicles.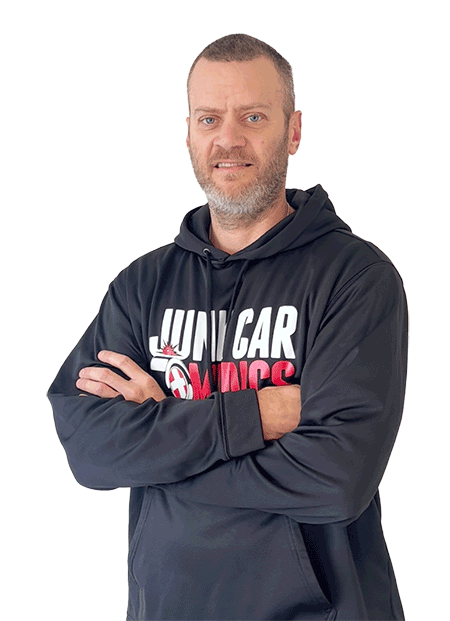 ---
Junk Car Medics
Phone Number: +1-855-587-0227
Hours
Monday - Friday: 8 am - 5 pm, et.
Saturday:  8am - 3 pm, et.
Sunday: Closed
24/7 Junk Car Quotes Available Online
How It Works
Selling your Ford Edge for cash online only takes three steps with Junk Car Medics.
1. Get Your Best Offer

Share the VIN or Year of your Edge to get started.

2. Schedule Your Collection

Even if your Edge drives, we'll send a tow truck driver for free.

3. Get Paid Cash for Your Car

Get paid on the spot to sell your Edge.
Sell your Edge Now
Experience hassle-free junk car selling. From quick quotes to guaranteed payment, say farewell to tedious haggling. Get fair prices, on-time pick-up, and no hassles.
The Types of Ford Edge We Buy Online
We buy all Ford Edge's of any trim level and condition. Common types we purchase include:
Ford Edge SE
Ford Edge SEL
Ford Edge Titanium
Ford Edge ST
Ford Edge Limited
Ford Edge Sport
Recently Junked Edge's
View recently junked Ford Edge's for comparable values.
A Junk Ford Edge is Worth $353.43 - $407.25
For a Ford Edge weighing 3,927-4,525 pounds (1.96-2.26 tons):
1.96-2.26 tons * $180/ton price = $353.43 - $407.25
So, the estimated scrap car value of a Edge is between $353.43 - $407.25.
This is the value of the vehicle's weight in metal. You can make more money by salvaging the vehicle's parts and selling them separately.
The Ford Edge is a domestic vehicle, typically manufactured in the United States. Given the saturation of domestic vehicles in the market, its scrap value is generally less valuable compared to import vehicles.
On the other hand, the average price we offer for complete Edge's is 610, with prices ranging from $50-$3,090.
At Junk Car Medics, we consider all the factors that make a junk car profitable, including its age, condition, and current scrap metal pricing.
Why We Love Buyin Ford Edge's
The Ford Edge, a mid-size crossover SUV, has been a reliable companion for many over the years. However, like all vehicles, it eventually reaches its end of life. When your Ford Edge starts to show signs of wear and tear beyond repair, it's time to consider junking it for cash. At Junk Car Medics, we offer competitive prices for your end-of-life Ford Edge, turning your once cherished vehicle into a valuable asset. Don't let your old Ford Edge sit idle, transform it into cash and give it a new lease of life through recycling.
The Ford Edge has been a popular choice among SUV enthusiasts since its introduction in 2006. Its popularity stems from its sleek design, spacious interior, and advanced technology features. Additionally, its impressive fuel efficiency and powerful performance make it a preferred choice for both city and highway driving.
Recently Junked Edge's
View recently junked Ford Edge's for comparable values.

2002 Ford Edge
Cash Paid: $350

2005 Ford Edge
Cash Paid: $665

2006 Ford Edge
Cash Paid: $429

2009 Ford Edge
Cash Paid: $625

2008 Ford Edge
Cash Paid: $1,050

2007 Ford Edge
Cash Paid: $620
Junk Car Medics is Your #1 Choice For Selling Any Ford
Whether you are selling any Ford or vehicle model, we'll provide you with our best offer in minutes. It's quick, easy, and highly rewarding.
Popular vehicles we purchase include:
---
How Long do Ford Edge's Last
A Ford Edge typically lasts for about 14 years and covers an average of 170,000. This year, the most common model year reaching the end of its life will be the 2009 model.
We've bought Edge's with 328,000 miles. The oldest one we purchased was a 2007 model year.
The car's value declines as it racks up miles and ages. It's better to sell before it reaches its lifespan and further depreciates.
Common Problems Facing Aging Edge's
Ford Edge's face problems as they age, as all vehicles do. A few common problems unique to this vehicle are:
Transmission Failure: One of the most common issues with older Ford Edge models is transmission failure. This can manifest as difficulty shifting gears, slipping out of gear, or sudden jerking movements. Transmission repairs can be costly, often making it more economical to sell the car as junk.
Brake Problems: As the Ford Edge ages, it may develop brake issues. These can range from worn-out brake pads to more serious problems like a failing brake booster or master cylinder. Regular maintenance can prolong the life of the brakes, but eventually, they may need significant repairs or replacement.
Engine Overheating: Older Ford Edge models may experience engine overheating due to a failing radiator, water pump, or thermostat. Overheating can cause severe engine damage if not addressed promptly, leading to costly repairs or even a complete engine replacement.
Power Steering Failure: Power steering failure is another common issue in older Ford Edge vehicles. This can make the vehicle difficult to steer, especially at lower speeds. The problem could be due to a failing power steering pump, leaks in the power steering lines, or issues with the rack and pinion.
Electrical System Issues: Lastly, the Ford Edge may develop electrical system issues as it ages. This can include problems with the vehicle's battery, alternator, or wiring. Electrical issues can cause a variety of symptoms, from difficulty starting the car to issues with the lights, radio, or other electrical components.