Sell My Junk Ford Windstar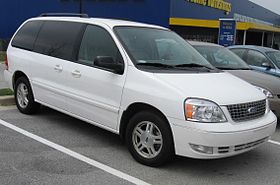 How Much Cash Will My Junk Ford Windstar Get Me?
JunkCarMedics.com is sitting here waiting for you to call us and sell us your Ford Windstar. Do you have one of those amazing vans from the '90s or the early '00s? Don't be afraid to get on the phone and contact some people who will not hesitate to purchase it from you. We are a rock solid car buying company that can promise you a price quote that is better than most of the quotes that you will get from any other place. Additionally, we will provide free towing services to you to ensure that you get relieved of any strenuous duties. Sell your Ford Windstar today.
We're Not Like Other Companies
We use a modern method of calculating our price quotes that involves scrap metal prices. You see, your Windstar is going to sell because of its weight, not because of the Ford name or because of the condition that it's in. Those things will play factors in the process, of course, but they are not the main basis of the quote. The Windstar weighs about 3,800 pounds, and that would be the driving force behind our offer to you.
A Breakdown of the Process
The process of getting cash from us for your vehicle is so easy that you won't believe it. All you have to do is contact us with the information from your car. We want to know the make, model, mileage, year and so forth. Be descriptive about your vehicle's description. We will consider all things and then offer you a quote.
Let us know if you like the quote, and tell us that you want to sell us your vehicle. We will be there to do the exchange ASAP. The process is truly as simple as that.
Leave All the Others Alone
Trying to sell your car for cash using another method would be quite futile at this point. Many people come to us after they've been stood up by the Craigslist buyer or shorted by the dealerships. Some people come to us after several months of waiting for nothing to happen. We are giving you the information so that you can spare yourself of all the agony and get right to the sales process. We extend this information to you because we care for you and want you to get the best deal possible.
Recent Offers Made for Ford Windstar Vans:
1999 Ford Windstar

28052
$260
09-29-2023
1996 Ford Windstar

18428
$65
09-28-2023
2002 Ford Windstar

97213
$330
09-25-2023
2002 Ford Windstar

87108
$360
09-22-2023
1998 Ford Windstar

40258
$270
09-02-2023
1995 Ford Windstar

76180
$265
09-01-2023
2002 Ford Windstar

98584
$315
08-31-2023
2003 Ford Windstar

45406
$155
08-18-2023
1999 Ford Windstar

64118
$315
08-16-2023
2001 Ford Windstar

83213
$180
08-11-2023
2003 Ford Windstar

95662
$425
08-08-2023
2000 Ford Windstar

46808
$330
08-01-2023
2003 Ford Windstar

23503
$330
07-31-2023
1998 Ford Windstar

78216
$315
07-29-2023
2002 Ford Windstar

98335
$315
07-29-2023
Start the Sales Process Now
Are you ready to sell your Ford Windstar so you can use the money for something like a down payment on a new car, a vacation, or a shopping spree? All you have to do is contact us by phone or short form and we can get this thing going. The number you need to call to get in touch with us is 855-587-0227. You can send the form in if you would rather not talk right away, but we will still have to call you. At that time, you can let us know if our price quote is something that sounds good to you. If so, we will come and relieve you of your Windstar immediately.
Call (855) 587-0227 or request a quote online to sell your Ford Windstar.