Sell My Junk Infiniti G20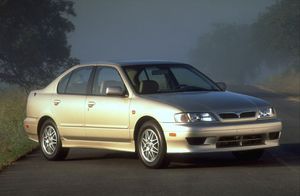 How Much Cash Will My Junk Infiniti G20 Get Me?
The Infiniti G20 was a gorgeous model that will forever be a part of automotive history. Would you like to sell your Infiniti G20 to some people who will appreciate it? Junk Car Medics is a group of automobile buyers that offer some of the best prices on the market. You'd be hard pressed to find a deal better than the one you get from the medics. Here's why:
The Cash Is in the Metal
The most precious part of the G20 is its body because it is constructed of metal. Our specialists calculate your quote based upon the current scrap metal prices and the weight of the G20, which is about 2,750 pounds. We use the most important part of the vehicle to create our calculations, and that is why we can offer you prices that no one else can offer.
Spend the Money However You Like
You can get the cash from us and then use it to improve the quality of your life. You can use the money to put toward a different vehicle, pay bills, add to your savings account or shop till you drop if you like. The choice is yours, and we will not hold any of that against you.
We Take Cars in All Conditions
The best part about working with the Junk Car Medics is that you don't have to stress about blemishes, rust, age or even running condition. It's okay if your car doesn't run. We will buy it from you anyway. You see, we take that base figure that we get from the scrap metal prices and adjust it according to what you tell us about your vehicle. That's why it's super important for you to be accurate about the condition of your vehicle. We want to make sure we give you the best quote possible.
We're Better Than All the Rest
JunkCarMedics.com are more than just a group of boasters who think they are better than other companies. We have proven that our deals exceed those of others, and many of our customers will attest to it. We know for a fact that we can offer you much more than you will receive using other methods. Not only that, but you can go through our process with no stress. You don't have to wait for anyone to contact you. You don't have to hope and pray that your prospect will show up. Most of all, you don't have to wonder if you truly got a deal. We will buy your car for the prices that we offer you, and we will be there as soon as we can. Free towing is included.
Recent Offers Made for Infiniti G20 Cars:
2002 Infiniti G20

34743
$430
09-07-2023
1995 Infiniti G20

94115
$240
08-19-2023
1999 Infiniti G20

37211
$940
07-22-2023
1999 Infiniti G20

37211
$385
07-25-2023
1995 Infiniti G20

97216
$355
05-28-2023
1999 Infiniti G20

37323
$225
05-07-2023
2000 Infiniti G20

85201
$465
04-24-2023
2000 Infiniti g20

65203
$310
04-10-2023
1999 Infiniti G20

85256
$325
04-03-2023
1999 Infiniti G20

77591
$415
02-22-2023
2002 Infiniti G20

37387
$320
02-18-2023
2001 Infiniti G20

93305
$105
02-12-2023
2000 Infiniti G20

23220
$295
02-08-2023
2002 Infiniti G20

70433
$305
01-11-2023
1999 Infiniti G20

98177
$165
12-31-2022
Put Your Best Foot Forward
Contact us if you are ready to get instant junk car quote because we are certainly ready to buy your Infiniti G20. The process is quite simple. All you have to do is complete an online form and give us some details about your car. Alternatively, you can call the dedicated number, which is 855-587-0227. Someone will take your information and then offer you a quote shortly after that. Let that person know that you love the quote, and then we will send someone out to put money in your hands. It's as simple as that.
Call (855) 587-0227 or request a quote online to sell your Infiniti G20.