Sell My Junk Volkswagen Jetta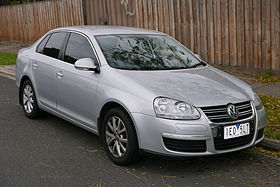 How Much Cash Can I Get Selling My Junk Volkswagen Jetta?
The Volkswagen Jetta has a curb weight of between 3,000 and 3,200 pounds, considerably heavier than many other small family cars in its class. As a result, when scrap metal prices are high, you can expect a considerable payout when you sell your car. Much of the value, however, will come from salvageable parts and accessories. You should expect anywhere between $300 and $2500 for yours.
There are a number of factors that go into appraising a junk car. At Junk Car Medics, our appraisers look at the following when considering how much to offer for a damaged or worn out vehicle:
• The vehicle's curb weight;
• The car's condition;
• Local scrap metal prices;
• The car's age.
The salvageable parts and other accessories that can be resold at a profit are then added to the car's value. We're willing to pay up to $10,000 for running cars in decent condition, so you should definitely ask us for a quote if you have a junk Volkswagen Jetta you're trying to get rid of.
The Volkswagen Jetta: A Short History
Originally conceived in 1979, the Jetta is Volkswagen's top-selling car model. The first Jettas were designed as a contrast to the popular Volkswagen Golf, with a structure and chassis that appealed more to American consumers. These early Jettas were a success for the German manufacturer, who then used them as a springboard to enter the American market more fully.
The Volkswagen Jetta is largely credited with pushing the manufacturer through a low point in the 1990s when the company was seriously considering pulling out of the North American market. The modern Jetta is produced in factories throughout the world, including Brazil, China, Nigeria, Mexico and the United States. These cars have consistently sold well and became incredibly popular with American families who prefer them for their reliability, affordability and compact size.
Recent Offers Made for Volkswagen Jetta Cars:
2014 Volkswagen Jetta

63135
$875
09-30-2023
2007 Volkswagen Jetta

44144
$345
09-29-2023
2009 Volkswagen Jetta

45212
$250
09-26-2023
2006 Volkswagen Jetta

14043
$440
09-23-2023
2004 Volkswagen Jetta

46037
$325
09-23-2023
2003 Volkswagen Jetta

89102
$315
09-22-2023
2002 Volkswagen Jetta

93040
$215
09-22-2023
2003 Volkswagen Jetta

21201
$340
09-20-2023
2012 Volkswagen Jetta

32303
$1220
09-19-2023
2011 Volkswagen Jetta

12701
$385
09-19-2023
2011 Volkswagen Jetta

33404
$1050
09-17-2023
2009 Volkswagen Jetta

60504
$430
09-16-2023
2005 Volkswagen Jetta

27410
$375
09-14-2023
2001 Volkswagen Jetta

93704
$380
09-13-2023
2006 Volkswagen Jetta

33881
$390
09-13-2023
Should I Junk My Volkswagen Jetta?
If you own a junk Volkswagen Jetta you're considering getting rid of, there are a few things to consider first. You'll want to get an appraisal from a member of our team and compare the quote we give you to the cost of repairing the car fully. Is the car's value less than the cost of repair? If that's the case, your best choice is to sell it to us.
Other factors may increase the value of your car when selling it to junk car buyers like us. For instance, Volkswagen Jetta models tend to have shifting problems at high mileage. If your Jetta has a functioning transmission, you may be able to get more cash for it—find out by calling us today!
Call (855) 587-0227 or request a quote online to sell your Volkswagen Jetta.