We Buy Junk Cars For Cash in Oak Ridge, Tennessee: Sell Any Condition
Get your best offer to sell your junk car for cash in Oak Ridge, TN to top-rated junk car buyers nearby.
Get an instant offer with our best price now:
We Pay Cash for Cars in Oak Ridge
Sell junk cars in Oak Ridge quick, easy, and painless. Get up to $1,500 for a junk car and up to $5,000 cash for cars.
Whether your car is in good condition or a wreck that needs a junkyard, our car buyers are ready to give you our highest offer.  Get your instant offer to sell your car in Oak Ridge in 1-2 minutes and have cash in your hand and your car towed away in 1-2 days.
Junk Car Medics Oak Ridge
Oak Ridge, TN 37771
(855) 587-0227
Calling Hours:
Call For Quote 24/7
Business Hours:
Mon-Fri: 8 am – 7 pm
Sat: 8 am – 2 pm
Sun: Closed
How to Sell Junk Cars in Oak Ridge,  TN
Here's how it works:
Step 1: Get an Instant Offer Online or by Phone
We'll ask you a few basic questions about your car's condition, mileage, and whether you have the title.  It's a quick process that'll take less than 2 minutes to complete, and you'll get a fair market offer to junk your car.
Step 2: Accept Your Offer and Make Arrangements
After you accept your offer a representative will contact you to make arrangements for the removal of your junk car.  Towing and removal are free of charge.
Step 3: Get Paid More For Using Junk Car Medics in Oak Ridge
Upon pick up, sign over the title, hand over the keys, and you'll get paid on the spot with a check for your car.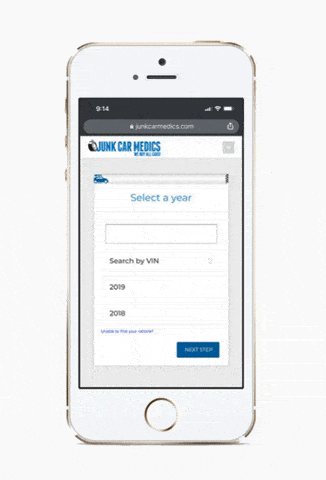 Why Junk My Car to Junk Car Medics?
Melinda - Junk Car Medics Customer
"Very fast, efficient, and friendly service. I requested a quote online, had my 2000 Honda picked up and cash payment received the very next morning. Would definitely recommend your company to anyone looking to sell an old car."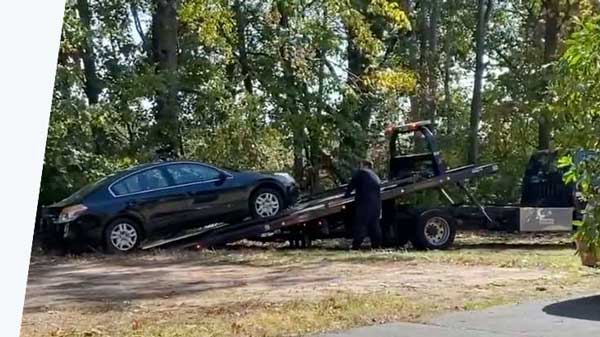 Sell While Junk Car Prices Are High in Oak Ridge
2015 Chevrolet Malibu

Zip: 37803
Sale Price: $510
Date: 09-27-2023
2015 Chevrolet Malibu

Zip: 37803
Sale Price: $510
Date: 09-26-2023
2014 Hyundai Sonata

Zip: 37803
Sale Price: $705
Date: 09-16-2023
2008 Hyundai Veracruz

Zip: 37766
Sale Price: $930
Date: 08-30-2023
2013 Ford Fusion

Zip: 37830
Sale Price: $685
Date: 07-28-2023
2012 Dodge Grand Caravan

Zip: 37830
Sale Price: $725
Date: 07-01-2023
2009 Chevrolet Equinox

Zip: 37771
Sale Price: $715
Date: 06-26-2023
2004 Ford Explorer Sport Trac

Zip: 37803
Sale Price: $675
Date: 05-15-2023
2004 Ford Explorer Sport Trac

Zip: 37803
Sale Price: $675
Date: 05-15-2023
2007 Toyota Camry Hybrid

Zip: 37821
Sale Price: $580
Date: 05-09-2023
2011 Bmw 328

Zip: 37803
Sale Price: $990
Date: 04-02-2023
2004 Jeep Grand Cherokee

Zip: 37779
Sale Price: $500
Date: 03-23-2023
2002 Chevrolet S-10

Zip: 37803
Sale Price: $535
Date: 03-12-2023
2007 Toyota Camry

Zip: 37821
Sale Price: $600
Date: 03-12-2023
2015 Nissan Versa Note

Zip: 37830
Sale Price: $875
Date: 03-10-2023
2004 Chevrolet Colorado

Zip: 37801
Sale Price: $655
Date: 01-03-2023
2007 Toyota Avalon

Zip: 37801
Sale Price: $545
Date: 12-21-2022
2012 Volkswagen Jetta

Zip: 37801
Sale Price: $825
Date: 12-13-2022
2006 Ford Explorer

Zip: 37803
Sale Price: $675
Date: 12-01-2022
2009 Honda Odyssey

Zip: 37821
Sale Price: $600
Date: 11-09-2022
2003 Chevrolet Cavalier

Zip: 37765
Sale Price: $80
Date: 11-08-2022