Sell my Junk Nissan Frontier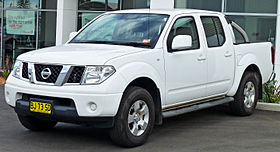 How Much Will I Get For Selling my Junk Nissan Frontier?
You may be thinking, "I'll only get peanuts if I sell my car for cash." Well, you'll be relieved to know that the Nissan Frontier typically sells for anywhere between $400 and $5000. It has a curb weight of 3688 pounds, giving it enough weight for local scrap metal prices to make a difference. If you have a Frontier in good or decent condition, you can get the higher end of that range paid to you in cash today.
Junk car buyers like Junk Car Medics® look at a number of factors when determining how much to pay for junk cars. These factors include:
• The car's weight;
• The car's age;
• The mileage on the odometer
• Local scrap metal prices.
Since we know the weight of the Junk Nissan, all we need to do is find out the rest and we can give you an accurate idea of how much you'll make by selling yours to use. If your Nissan Frontier has parts or accessories that are consistently in demand on the used market, you might be able to earn more. For instance, these trucks often have engine problems and older, damaged trucks with functional engines can command more on the salvage market with us.
History of the Nissan Frontier: Why We Buy Them
Nissan produced and released the Frontier model in 1997, replacing the aging Nissan Hardbody truck. It was originally equipped with a 4-cylinder engine but the manufacturer later added a V6, giving later Frontiers considerably greater power. The Frontier went variously from being a small pickup truck to a compact pickup and then to mid-size pickup by its later years.
The first generation of Frontier model pickup trucks was manufactured between the years 1997 and 2004. The second generation makes up most of the Frontier's lifespan between the years 2004 and 2015. It was this generation that saw the truck transform into a mid-size pickup to compete with rival vehicles like the Toyota Tacoma. The latest generation was unveiled in 2014 and entered production in early 2016.
Recent Offers Made for Nissan Frontier Trucks:
2004 Nissan Frontier

Zip: 53092
Offer Price: $580
Offer Date: 02-20-2020
2004 Nissan Frontier

Zip: 95023
Offer Price: $730
Offer Date: 02-20-2020
2004 Nissan Frontier

Zip: 32828
Offer Price: $680
Offer Date: 02-11-2020
2004 Nissan Frontier

Zip: 04537
Offer Price: $615
Offer Date: 02-10-2020
2005 Nissan Frontier

Zip: 90304
Offer Price: $735
Offer Date: 02-08-2020
2004 NISSAN FRONTIER

Zip: 05463
Offer Price: $995
Offer Date: 01-28-2020
2002 Nissan Frontier

Zip: 85044
Offer Price: $650
Offer Date: 01-24-2020
2004 Nissan Frontier

Zip: 36583
Offer Price: $885
Offer Date: 12-18-2019
2000 Nissan Frontier

Zip: 80501
Offer Price: $890
Offer Date: 12-02-2019
2003 Nissan Frontier

Zip: 93036
Offer Price: $985
Offer Date: 11-24-2019
2001 Nissan Frontier

Zip: 94533
Offer Price: $555
Offer Date: 11-21-2019
2004 Nissan Frontier

Zip: 32225
Offer Price: $745
Offer Date: 10-22-2019
2004 Nissan Frontier

Zip: 32073
Offer Price: $565
Offer Date: 10-12-2019
2002 Nissan Frontier

Zip: 96734
Offer Price: $80
Offer Date: 10-10-2019
2000 Nissan frontier

Zip: 27215
Offer Price: $635
Offer Date: 10-04-2019
Should I Sell My Junk Nissan Frontier?
When deciding whether to sell your junk Nissan Frontier, finding out just how much your car is worth is an important first step. If your truck is damaged or worn out, you should get a quote for complete repairs on the vehicle. This way you can determine how much it would take to sell the vehicle on the used market.
Once you have that figure, compare it with the sum of cash one of our appraisal experts at Junk Car Medics® offers you. If the cost of repairs is higher than the value of the car, you're better off selling to auto scrap dealers like us. We're always ready to buy junk Nissan Frontiers and we offer top-dollar rates for them, so feel free to give us a call and ask for a quote!
Call (855) 437-9728 or request a quote online to sell your Nissan Frontier.