Junk Cars for Cash Today!
Get a hassle-free quote in 1-2 minutes online or over the phone to sell your junk vehicle today with free towing.
Call: Monday - Saturday 8:00 AM - 7:00 PM ET.
Online: Open 24/7 Get an instant quote now.
We Pay Cash for Junk Cars
How It Works in 7 Steps
Answer about a dozen questions about your car online or over the phone.
Get your offer instantly.
Accept your offer within 7 days to junk your car.
Check your email, we'll send you the next steps and who will be picking up your vehicle.
Call or email to make arrangements for the removal of your car at a time that is best for you.
We'll come to you to pick up your car with a tow truck or flat bed.
We'll pay you with a guaranteed check for your junker right on the spot.
Why Choose JunkCarMedics.com?
Get an instant offer in 1-2 minutes online or over the phone.
We work for you to get you the most cash for your car.
Reliable network of the top junk car buyers authorizing us to buy your car for top dollar.
Friendly, helpful staff of "Medics" to help you along the way or stay out of your way.
Over 94% of transactions happen within 1-2 days.
You get paid upon junk car removal with a guaranteed check.
Your car will be recycled in an environmentally friendly way.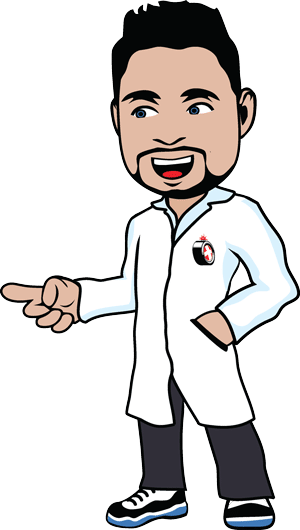 How Much Will I Get to Junk My Car?
Your offer is determined based off of the following conditions:
Year Make Model
The age and type of the vehicle impact the price.
Current Scrap Prices
The scrap metal market impacts the price of end of life and older vehicles as they will be cleaned up and crushed for the metal.
Vehicle Weight
If a car is considered a scrap car and has reached the end of it's life it will mostly be bought for it's weight in scrap metal.
Vehicle Condition
The condition and mileage of your car matters if it's going to be bought for resale or it's parts.
Demand For Parts
If it's a popular car the offers will be higher because there will be a demand for the car parts.
Location
Scrap metal prices and vehicles on the road vary by market so your location will impact the offer.
What do you need to sell your car to JunkCarMedics.com?
Vehicle Title
In most cases we'll need the vehicle's title.
Keys
In most cases we'll need the keys to the vehicle.
Vehicle Registration
In most cases you'll need the vehicles registration.
Valid ID
Valid ID to match the title and for verification.
What to Know When Junking a Car
Junking a car can be a daunting task.  The industry is largely outdated and messy. Sellers have a tough time finding a decent price for their cars and reliable buyers. They're often forced to shop around a bunch of low-value options or risk being taken advantage of.
Everything we do at JunkCarMedics.com comes down to the opposite of that mess.
To make your experience easy all you need to do is:
Remove your personal belongings
You'll need your title. If not, it may be tough to sell a junk car. Call
Realistic expectations on junk car prices
Customer Submitted Footage Of Our Junk Car Removal Process
"Great to deal with. The online tool provided a quick, reasonable quote. Once I accepted the quote, I received a call promptly to go over the details and set up a pickup time. The driver called to confirm the time and again when he was about 10 minutes away. All of the staff was very courteous and made the process painless. I will be using them again if I need to dispose of another vehicle!"
-William V.
Common Questions When Selling a Junk Car for Cash
What vehicles does JunkCarMedics.com Buy?
We buy cars of all makes, models and conditions. Trucks and SUV's too. We buy used cars, damaged cars, totaled cars, cars with engine problems, mechanical problems, old cars, nonrunning cars, junk cars, and end of life vehicles.  We buy all makes with the most popular ones being Honda, Chevrolet, Ford, Nissan, Hyundai, Toyota, Jeep amongst others.
What Paperwork Do I Need to Junk My Car?
You'll need a valid title to scrap cars. If you need to get a copy you can from the local DMV.
Do you offer same day pickup?
Whether or not we can provide same-day pickup for your junk cars depends on these factors:
How busy our local provider is on that day.
The location of your vehicle.
Traffic and weather.
If we are not able to pick up the vehicle on the same day we will usually have it taken care of within 48 hours. But we'll be upfront with you the whole way.
What Happens After I Accept My Offer?
After accepting an offer from JunkCarMedics.com for cash for junk cars, a local dispatcher will contact you to schedule a pickup time for your car. JunkCarMedics.com works with local towing providers that will pick up your vehicle.
Do I Need to Be With My Vehicle When You Remove it?
You do not need to be with your car at the time of pickup. However, if you cannot be there, you must inform JunkCarMedics.com so that you can provide your documentation for your car ahead of time. Generally, a title for the vehicle must be provided. However, JunkCarMedics.com may still be able to purchase your vehicle without a title, depending on the state you live in.
Is junk car removal free?
Sometimes. We have different agreements with different services that could pick up your vehicle. But all you need to know is the offer you get is what we will pay for your car.  Junk car removal is always included and we'll send a tow truck or flat-bed.
Is JunkCarMedics.com trustworthy?
We have over 1,000 positive reviews online, have paid out over $54 million dollars, and buy 10's of thousands of cars every month.
JunkCarMedics.com is also the best way to get the most money for junk cars because we work with local auto salvage yards, tow truck providers, and auto auctions to get you the best price.
How much do you get for junking a car?
How much you can get for a junk car is a pretty loaded question. If your car is really junk, meaning it barely runs or no one else would want anything to do with it, then you will most likely get between $50 - $300 for it.  But JunkCarMedics.com pays more for better non-junk cars.
Do you buy junk cars without the title?
If you have a car with no title you should call and speak with one of our Medics. They'll walk you through whether or not you can junk your car without a title in your state as each state has different rules.
What happens to my car after I sell it?
Once you sell your car to JunkCarMedics.com we will either send it to an auction or the vehicles parts, cables, and fluids will be removed and it will then be crushed and sold for its weight in metal.
If my car is missing parts do we still buy it?
JunkCarMedics.com buys complete cars mostly but may be able to buy your car with missing parts.  Please call us to verify.
Should I donate my car instead of junking it?
While donating a junk car for the tax write-off may sound like a good idea the new tax codes make it less rewarding.  And the write-off only really gets you about 30% of the total value of the car.  You are better off to junk a car and donate to the charity in another way.
Can I sell my junk car for $500?
It's not likely you'll get $500 for a junk car, the going rate is about $50 - $300. However, if your vehicle is somewhat newer, has reusable parts, and is larger (fullsize up) then it may be possible depending on the demand in your area.  You can get a no hassle quote in 1-2 minutes to find out if you can get $500 cash for your junker.