Sell My Junk Buick Park Avenue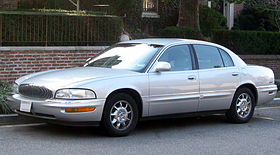 How Much Cash Will My Junk Buick Park Avenue Get Me?
Sell your Buick Park Avenue to a company that wants to give you every penny that you deserve for it. If you need cash now in exchange for your vehicle, call us now and receive the funds you need for any purpose you desire. Take the guessing part out of the car selling process and hear a quick yes every time. Junk Car Medics are the doctors you need to pump some life back into your wallet and put your Park Avenue out of its misery. We offer free towing service to take your car away. We'll get it off your hands whether it's running or not.
We're not your typical car buyers.
We are not like most of the people in the car buying business. We don't calculate the prices that we pay for cars by strictly looking at the age or the make and model. We conduct a fair estimation of the vehicle's value by first reviewing its weight and then factoring in the other aspects of the vehicle like age, mileage, condition and the like. The Park Avenue is approximately 3638 pounds. We would calculate the scrap metal prices on that weight first and then adjust everything else around that. You're awesome price is because of that.
We're an honest group.
We want to get you the best price possible for your car. We don't have ulterior motives like a dealership may have, so we will never low-ball you. Additionally, you will receive the funds in your hands today, not tomorrow or next week. You don't have to wait for us to call you. You can call us, and the transaction can go through before the day ends. There is absolutely no stress involved when you deal with us. We try to make it as sweet as possible so you can get your cash and carry on.
Recent Offers Made for Buick Park Avenue Cars:
1998 Buick Park Avenue

18104
$500
08-12-2022
2001 Buick Park Avenue

11691
$570
07-28-2022
2001 Buick Park Avenue

30606
$75
07-22-2022
1995 Buick Park Avenue

33619
$565
05-20-2022
1995 Buick Park Avenue

33619
$565
05-18-2022
2003 Buick Park Avenue

33523
$595
04-26-2022
1995 Buick Park Avenue

77058
$510
12-06-2021
2002 Buick Park Avenue

92104
$500
08-30-2021
2001 Buick Park Avenue

77304
$585
08-14-2021
2001 Buick Park Avenue

43204
$515
07-09-2021
1997 Buick Park Avenue

98672
$65
05-19-2021
2001 Buick Park Avenue

19149
$530
05-12-2021
1992 Buick Park Avenue

71378
$95
01-21-2021
1996 Buick Park Avenue

98851
$90
01-10-2021
I'm Ready to Sell My Car! What Next?
Once you are ready to sell your vehicle, the rest is really easy. All you need to do is contact us to get the ball rolling and sell your Buick Park Avenue. You have two options. You can complete an online form and allow us to devise a quote for you based on that. Alternatively, you can give us a call if you want to deal with us directly and immediately. The number you need to call is 855-587-0227. Cut out the middle man and the shady man. Get an honest quote from us and get some cash in your hands.
Call (855) 587-0227 or request a quote online to sell your Buick Park Avenue.