We Buy Junk Cars
Junk Car Medics®' Cash for Cars Program is just what the name says. We buy junk cars - unwanted vehicles, including totaled cars and used cars.
All makes and models are welcome! Running or not, whether we have to drive, drag, or tow it, we'll take your old car. Best of all, we'll give you top dollar for it!
The process is simple, and we offer free pick up. If you have an old car cluttering up your yard or driveway, go ahead and take the plunge. Give us a call or complete our online form and get paid for your junk car.
Trusted by 1000's Each Month

Guaranteed Offers Nationwide

We Buy All Cars - Used, Totaled, Junk

Free Towing & Pick-up at Home or Office

No Obligation, Call Now and See What Your Car is Worth!
Get Your Quote & Sell Your Car Today: 1-855-437-9728
How to Junk Your Car
Junking your car is actually a very easy process. We do most of the work. In fact, we've broken the entire process down into three simple steps when selling junk cars.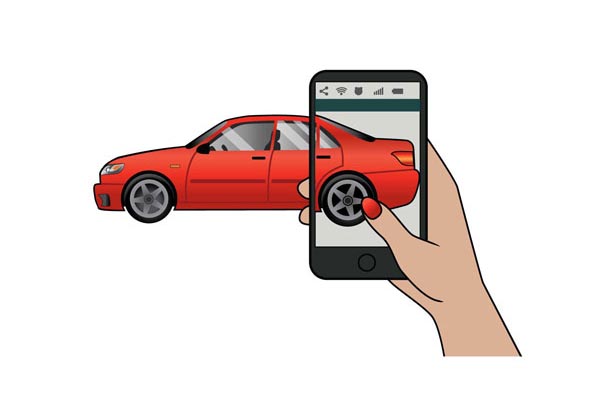 Step 1.
Enter vehicle details
Provide your vehicle's details – You can do this one of two ways, either complete our convenient online form on our website, or just give us a call. Either way, you'll answer a few questions about your car and you'll receive an instant offer, right then and there. This is a very important step, so make sure that you enter as much information as possible. This includes the condition of the vehicle and the mileage.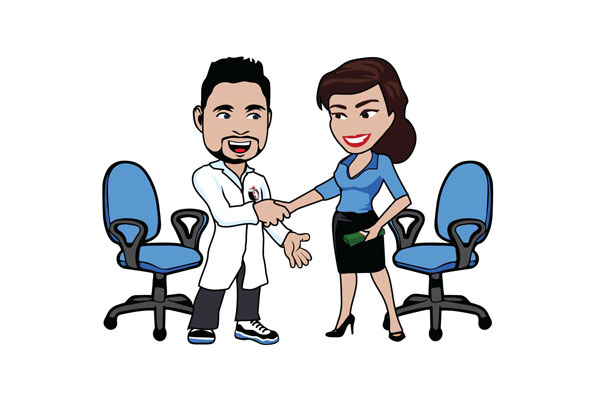 Step 2.
Accept your offer
Accept your offer – If you like the offer we make for your junk car, awesome! We'll come on out and give you cash for your car. But before we do that, There are a few things you still need to do. Provide the proper documentation, including proof of ownership, verify a few details, and you are on your way. We set up the appointment to pick up your car and remove it. At the same time, we'll put that check in your hand. Quite often, you can do it all in one day.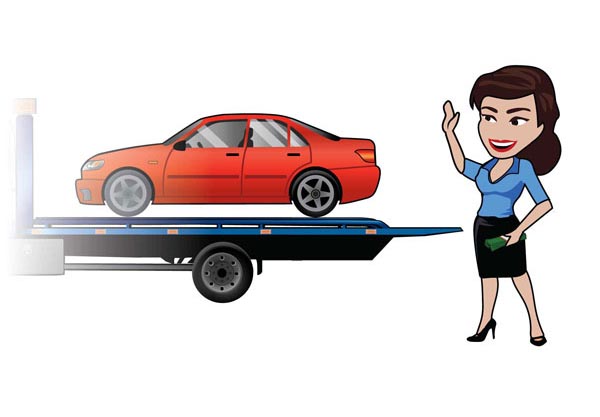 Step 3.
Time to Get Paid!
Get paid for your junk car – We come to you, just about wherever you are, to pick up your car and put that cash in your hand. All you have to do is make sure you have the keys and signed title. That's it. We will verify that the vehicle we are picking up is the same one that was submitted, then we'll pay you and be on our way.
No fuss, no haggling, just fast (often same day), friendly service. If you have a junk car that is just sitting around gathering dust, give us a call. You won't be sorry. Plus, you'll have a little more cash in your pocked – and who couldn't use a little more cash?
Are junk cars really junk?
They say that beauty is in the eye of the beholder. Well we say that junk is in the eye of the beholder. There are junk cars and then there are junk cars. But on some level, most have some value. There are a lot of factors that go into what is a just car.
Even a totaled car can get you some money.
The year, make, and model can influence the price to some degree. There are simply some cars that command a better price than others. Condition also plays a part. I you are junking your car for cash, then condition is not as important. A totaled car can go to scrap and bring a pretty penny.
When you are ready to sell your junk car, you will see the evaluation questions on our online form. This will give you an idea of what we are looking for or how we evaluate cars we take in.
Keep in mind, that what may be junk to one person isn't junk to another. The traditional "junk car" is also often referred to as a "salvage vehicle." Often, these cars are in such bad shape, so damaged, that it makes more sense financially to junk it or sell it for parts than to try to repair it. However, that is at one end of a very broad spectrum.
There can also be so-called "junk" cars that are really just older models with a little wear and tear on them. Maybe they don't look as pristine as they once did. Maybe they don't run. This is another common segment of "junk cars."
It is important to understand that even if you don't have a heap of steel or a totaled car, you may still be able to get cash for it. It may still qualify for a junk car for cash deal.
We pay cash for junk cars
When you want to get rid of your junk car, you can count on us for fast, friendly service and top dollar for your vehicle. We go above and beyond to ensure that you have a great experience and walk away with the most money possible.
We pay cash for junk cars, but so do the other guys, right?
Well, when you choose us to take that junk car off your hands, there are some advantages that you may not find with our competitors.
But if you're not convinced, here are a few little things that set us apart.
Trusted by 1,000s each month – That's right. Each month thousands of people choose us to get cash for their junk car. There's a reason for that – because we offer easy terms, fast, friendly service, and we pay top dollar. So, when you choose us, you're in great company!
Guaranteed offers nationwide – No matter where you are in the United States, we are nearby. We travel to you so you don't have to worry about hauling your vehicle. We have offices across the U.S. so that we can serve our customers better and ensure that we deliver on our promise of fast, friendly pick up.
We buy all cars – used, totaled, junk – Whether your car "gently loved" or completely totaled, it's OK. We'll buy it and give you what it is worth. We buy all cars, so if you want to get that totaled heap out of your yard, give us a call. We'll be happy to take it off your hands and you'll walk away with cash in your hand.
Free towing and pick up at home or office – When you are ready to junk your car, we'll come to you. We can pick up your vehicle at your home or office and towing is always free. When you call us to schedule your pick up, we'll confirm the location of the car or where you want us to get it. Then we show up where you tell us to; it's that simple.
No obligation, call now and see what your car is worth – If at any point of the process you don't agree with our offer, you are under no obligation to move forward – right up to the point you sign over your vehicle to us and we put that cash in your hand. The choice is all yours. If you don't like the quote, you are completely free to just walk away.
Fast, friendly customer service – Our agents want to see you get the most for your vehicle. When you call us you will get a friendly human on the other end who is committed to giving you the best customer experience possible. Hands down, our customer service is top notch!
There are plenty of reasons why you should choose us when you want to get rid of your junk car. You aren't likely to get the same quality service anywhere else.  Our earth friendly, green process ensures that most of the parts of the car are used, as much is recycled as possible. Our goal is to do our best to keep these cars out of the landfills. This is good for the environment and you get to be a hero for playing your part in being kind to the planet.
We buy all cars, not just junk
At this point you might be thinking that we only buy just cars. But hold up! We buy all cars, not just junk. We buy all makes and models, even in good or pristine condition.
Say you have a car you no longer drive. You have your daily driver, so it isn't really a trade in worthy vehicle, but it is in good condition so you don't want to just trash it. You could put it up for sale, but that is time consuming and can be a real hassle. Plus, there is no guarantee that it will sell quickly, or at all.
Let us take that car off your hands. We'll assess it and give you a fair price. Best of all, you won't have the hassle or fuss of trying to sell it yourself. It's super easy and convenient.
When you are looking to get rid of a car, it's a viable option.
Selling your car for parts
Selling your junk car for part is another option. While we don't do this, we can point you in the right direction with tips and information on how to part out your car. You can do it yourself, dealing directly with buyers or go through a salvage yard. This can be fairly lucrative if you know what you are doing.
Statistically, the transmission and engine of a vehicle are the most sought-after parts. That goes for any vehicle.
You need to weigh your options though. When selling your car for parts, it's often the core components that go first. Then you are left with parts that only appeal to a very small segment. Not too many people are going to be looking for a rolling car chassis or a driver side door. Sometimes you may be able to move a quarter panel, but if so, it's only one.
Then you are left with a car that is sitting in your barn or yard in pieces.
You can take what's left to a salvage yard, but a partially disassembled vehicle will command a much, much lower price than one that is intact. You may be better off to sell the entire car to the scrap yard. You may get more money that way.
However, if you still want to part out your car, there is a process. Keep in mind, though, if you are trying to sell a car fast, this isn't the way. You won't get quick cash for your car via this method.
Begin by taking your vehicle apart. This can be very time consuming. Don't try to do it alone if you don't have the knowledge and tools to do it correctly. One mistake could carry a still financial cost if you damage a part. If you have a professional do it, be ready to pay for it. Just removing the engine from a car can take up to eight hours (sometimes more). A certified mechanic shop is not cheap either so get ready to pay $80 or even more per hour.
If you can do it yourself, more power to you. Just know that you will need special tools and equipment to pull an engine because engines are extremely heavy – so are transmissions.
The parts that tend to sell the fastest are, of course, the transmission and engine. However, seats and airbags are also top sellers. Some makes and models sell quickly, but others may sit around for a while waiting for that perfect buyer.
Other less sellable parts like the car chassis, suspension parts, electrical wiring, and plastic reservoirs don't move quite as quickly. You could be sitting on them for a year or more before they sell.
Is parting your car out a hassle? Only you can answer that. You have to look at your own situation and decide what is right for you.
Sell my junk car for $500
You have a junk car and you need some cash.
What if there was someone who would take that car off your have and pay you for it? How great would it feel to have a check in your hand and that car gone?
Junk Car Medics® will buy your junk car for cash. You won't find better service anywhere.
There's plenty of "Junk My Car for $500" out there, but not all have the quick, easy process and top-notch service.
You could go to a salvage yard. In optimal times you can get a pretty sweet price. However, metal prices can be pretty fickle. Selling your car to a salvage yard is a great idea if metal prices are up. If they aren't, though, you are likely to be disappointed with what you get -and it definitely won't be $500.
See, metal prices are contingent upon how well the market is doing for scrap steel. It is always in demand because steel can be recycled over and over without losing its strength. It is also a greener option than refining steel ore.
But if you are looking for $500 for your junk car, there are a few things that are stacked against you.
Scarp metal exports are down
The reason that exports are down is because the U.S. dollar is up which means American products purchased by foreign importers are more expensive.
Many countries that trade with the United States cans sell steel cheaper when they produce it/outside of the U.S. and bring it in.
That's a little disheartening, but we can help you junk your old car – and get $500 for the metal. Just follow the process.
Whatever the market is doing, up or down, we will ensure that you get the most for your car.
If you decide not to go with us to junk your car, we do have a few other options that may work for you:
Sell it yourself outright. Craigslist is a gold mine for getting rid of stuff or picking up stuff for a great bargain. Facebook Marketplace is also a great option as well
Buy a new car and use your old one as a trade it
Go with a service that buys junk cars. Auto salvage yards usually fall under here. You can find a salvage yard by doing an internet search: cash for junk cars in [city].
However, if you go with us you can rest assured that you will get top dollar for your junk car.
How does it work
Some places have a very complex process for selling your junk car.
Not us!
You start the ball rolling by contacting us. You can either call and have a conversation with a live person, or you can fill out our convenient online form on our website. Either way, we'll collect some important information on your vehicle, so we can offer you the best deal possible.
Once you've provided the information we need, that's when we go into action. We'll make you an offer, right there on the spot. No hassle, no fuss, just our best offer. If you accept it, we'll move forward. If you say, "Thanks, but no thanks," well, that's fine too. No strings, no obligation.
On the other hand, if you accept our offer, you'll move on to the next step and get together your paperwork, like the signed title. When all the paperwork is in order, let us know and we'll schedule a time for pick up. That's right, we come to you!
You set the pick-up date and time so we can pick up your car. At that time, we will inspect your vehicle to verify the condition and collect the paperwork we need. Once the condition has been verified, we will put the check in your hand right there. Then we'll load up your car and get on down the road. We tow your car back to the yard and you a little extra money for bills, shopping, saving, or even to get a new car.
Do you want to sell your junk car? Call us first.
Looking for other options? We can help with that too.
Junk Car Medics® is your one stop shop for getting rid of your junk car. Don't trust just anyone, We are experts in selling or junking your old car. We're here to help.