The Helpful Guide to Get Cash for Junk Cars
Realizing you have to junk a car for the first time and unsure where to start?  Maybe you've been down this road before but just want to find the best cash for junk cars service?
Either way, we get it. Junking a car can be a stressful experience.
That's why we put this helpful guide together based on the process Junk Car Medics Cash for Junk Cars program uses to get you an offer in minutes and have your car sold in hours.
In the different sections below we'll highlight the various steps of the process from the basic questions to the removal of your junk car and the necessary steps after the sale.
And if you want to get a free instant offer to junk your car for cash you can do so here: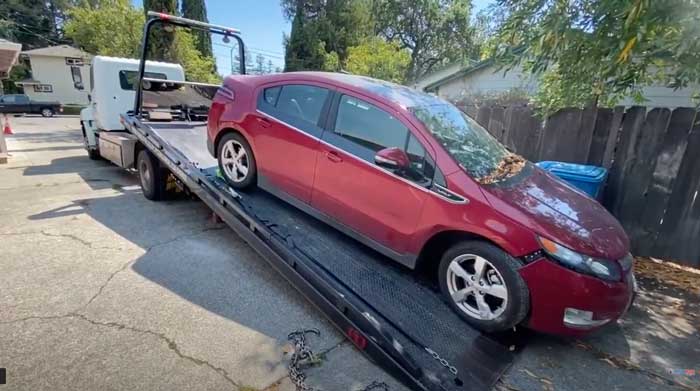 What is a Junk Car?
The Junk Car Medics definition of a junk car is any vehicle where the cost to repair it and make it operable is greater than the value of the actual car itself.
Some common characteristics of junk cars are:
Old and or damaged - the vehicle is usually really old and not worth repairing or it is damaged beyond repair.
Missing parts - in addition to being old or damaged junk cars may be missing parts s uch as the engine, transmission, or tires.
Inoperable: as a result of it's other problems the vehicle may be inoperable and not start.
Missing paperwork: junk cars may be missing necessary paperwork to get the vehicle on the road making it easier to sell for parts.
If your car falls into one of these buckets then chances are it's a junk car.
Read on to find out how to get cash for junk cars.
---
Cover the basics to junk a car
For true beginners and those unsure of their next steps. Learn how to junk a car, the basics, and your options.
---
Who will get your car if you use our cash for junk cars service?
Learn all about our junk car buyers and those other car buyers such as individuals on Craigslist.
---
How's your junker stack up?
Get answers to questions about the condition of your vehicle and whether new tires matters.
---
A title and registration is what you need.
Get answers to touch questions like can i junk my car with no title or if theirs a lien as well as how to transfer the car title when you sell your car.
---
How much is my junk car worth?
Find out how the scrap value of your car is determined and current junk car prices.
---
It's included, but technically not free.
Learn about the junk car removal process and see our process in action.
---
You did it!
Here you'll find everything you need to know about the actual sale of your vehicle, how it will go down, and what you need to do.
---
We've earned quite the reputation.
Never heard of us? Learn our background and how we stack up against the cash for junk cars services and our competition.
---
How much of this helpful guide should I read?
If you really need to junk a car and this is your first time we recommend reading it in-depth to familiarize yourself with the automotive recycling industry.
First timers often experience price shock, deal with rude auto salvage yards, or even worse, get ripped off.
This guide was put together to educate consumers on how the industry operates as well as showcase our Cash for Junk Cars program.
If you've been here before and just need to get an offer you can do so.
We're excited you're here!  Let's dive into Chapter 1 - Junk Cars 101.