We Buy Junk Cars for Cash
Get more money with Junk Car Medics because of our large network of junk car buyers ready to pay you more cash for your junk car.
Get an offer in 1-2 minutes
to sell your car now.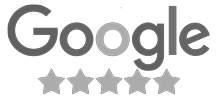 Finally, a junk car service that makes junking a car quick, easy, and painless.
 Even if...your car doesn't run
 Even if...your car is damaged beyond repair
 Even if...your car is older than you
 Even if...your car is a piece of s*%t
How Junk Car Medics Works
Tell Us About Your Car

Answer a few questions about your vehicle's condition and type online or by phone. Quick.

Get Your Price Instantly

Our instant offer technology will return the highest offer for your junk car. Easy.
We Buy Junk Cars for Cash
Looking to get cash for your junk car? Want to avoid the headaches and hassles the industry presents? At Junk Car Medics, we buy junk cars for cash. It's all we do.
192,000+ cars bought since 2016

$54+ million paid out to sellers like you

1-2 days (average time to pick up + payment)

Price guarantee - no negotiating or hidden costs
William V - Sold a 2005 Nissan Altima for $385
"Great to deal with. The online tool provided a quick, reasonable quote. Once I accepted the quote, I received a call promptly to go over the details and set up a pickup time. The driver called to confirm the time and again when he was about 10 minutes away. All of the staff was very courteous and made the process painless. I will be using them again if I need to dispose of another vehicle!"
⭐⭐⭐⭐⭐
The Better Way to Junk Cars For Cash
You may be thinking junking your car for cash is going to be a nightmare and stressful experience.
Junkyards don't always have the best reputation and this may be your first time dealing with them.
Craigslist may sound like a great place to junk a car. You'll be motivated to post pictures and wait for the offers only to find low ball offers from people that will eventually ghost you, or no offers to buy your car at all.
But you've found Junk Car Medics junk car service.  We specialize in buying "junk cars", the cars no one else wants because they are too damaged, old, or unreliable.
We've formed relationships with junk car buyers across the country, online car auctions, and only the best junkyards near you to get you the best offer for your junk car and the best experience. All while leaving the haggling and hassles behind, there's none of that here!
We have also published countless junk car resources on our blog as well as our YouTube channel, helping millions of people get more out of their experience junking a car.  But this guide on a junk car takes the cake and has all you need to know to junk cars for cash.
Let's get to it.
What is a Junk Car?
"Junk Car Medics definition of a junk car, also known as a scrap car, is a vehicle that no longer runs, is damageable beyond repair, or is not worth fixing because it has no resale value and is best sold for parts or scrap"
- Todd, CEO @ Junk Car Medics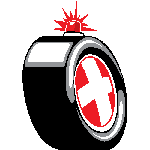 We Pay Cash For Cars in Any Condition
Junk Car Medics junks cars in any condition.
Whether your car is damaged beyond repair, totaled from a recent wreck, or is to old and has reached the end of it's life, we will but your junk car.
Read up more on the different types of junk cars we buy such as damaged, totaled, wrecked, old, and non-running vehicles.
Have an old clunker? A car that's too old for anyone else to want? We'll buy it!
Sell Old Car
Is your car heavily damaged, our junk car buyer service is perfect for you.
Sell Damaged Car
If your car doesn't run, is missing its engine, or does not start, we'll still buy it!
Sell Non-Running Car
Recently total your car? Our junk car buyers will purchase it for it's reusable parts or metal.
Sell Totaled Car
Wrecked cars are a salvage yards desire because no one else wants them. But we do.
Sell Wrecked Car
Frequently Asked Questions
Get basic answers to the most common questions about junk cars.  Each question is linked through to a more in-depth answer on the topic if warranted.
To junk your car you will need:
The vehicle.
The title (in most cases).
The keys (in most cases).
The best site to junk your car is the one that matches the best offer with the best service.  That's Junk Car Medics.  All you need to do is enter your vehicle information one time and in return, you will get the best offer in your market for your junk car. Save your time, avoid lowball offers and scammers, and use Junk Car Medics.
The fastest way to junk your car for cash is to call Junk Car Medics and mention that you are hoping to get same-day service.  While we can't guarantee it, we do our best.
That places that buy junk cars near you consist of:
Junk Car Medics.
The local auto salvage and recycling facilities.
Online junk car buyers.
Mechanics, at times.
Generally speaking, junk car removal is usually free however the cost may be factored into the offer depending on the buyer.
With Junk Car Medics the offer you receive is the amount you will be paid for your junk car.
When Junk Car Medics determines how much your junk car is worth we do so based on these factors:
The vehicle year, make, and model.
The vehicle's condition.
The vehicle's location.
The value in recyclable car parts.
The local scrap metal prices.
The easiest way to determine how much your junk car is worth is to use our junk car value calculator.
We certainly try. The weather, availability, and location will all have something to do with your answer. The good news is that we will do our best to get your car picked up as soon as possible.
We buy junk cars for cash near you! Scroll down to see a list of our top locations that we buy junk cars in.
Generally speaking, it's better to junk your car for cash and donate to a charity of choice in another method.
You still may be able to junk your car if you do not have the title as long as you are able to verify your identity and have a valid registration.
HOWEVER, it varies by state so please let your junk car buyer know that you do not have the title upfront.
Unfortunately, you can not junk a car with a lien on it. We will need the title to junk your car in most cases, and that will notify us of any liens.
The junk car market is hot right now and prices are up.  It may be possible to sell a junk car for $500 when it otherwise wouldn't be.
It depends on the specific car though, so get your instant offer to see what your clunker is worth.
The majority of our buyers pay by certified check which we guarantee.
It wouldn't be safe to pay in actual "cash".  The term cash for junk cars is just that, a term used to describe a way to junk a car.
At Junk Car Medics We Buy Junk Cars for Cash Nationwide