Get MORE Cash for Your Car with Junk Car Medics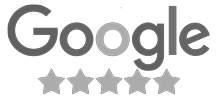 Finally, a junk car service that makes junking a car quick, easy, and painless.
 Even if...your car doesn't run
 Even if...your car is damaged beyond repair
 Even if...your car is older than you
 Even if...your car is a piece of s*%t
The Junk Car Service That Gets You More Cash
You may be thinking junking your car for cash is going to be a nightmare and stressful experience.
Junkyards don't always have the best reputation and this may be your first time dealing with them.
Craigslist may sound like a great place to junk a car. You'll be motivated to post pictures and wait for the offers only to find low ball offers from people that will eventually ghost you, or no offers to buy your car at all.
But you've found Junk Car Medics junk car service.  We specialize in buying "junk cars", the cars no one else wants because they are too damaged, old, or unreliable.
We've formed relationships with junk car buyers across the country, online car auctions, and only the best junkyards near you to get you the best offer for your junk car and the best experience. All while leaving the haggling and hassles behind, there's none of that here!
We have also published countless junk car resources on our blog as well as our YouTube channel, helping millions of people get more out of their experience junking a car.  But this guide on a junk car takes the cake and has all you need to know to junk cars for cash.
Selling your car should be quick, easy, and painless no matter what condition it's in. Whether it's new, used, totaled, flooded, damaged, or otherwise junk, we'll give you an offer in less than 2 minutes.
All you need is your title and registration, and we'll buy your car for cash and come to you to remove it.
Let's get to it.
What is a Junk Car?
"Junk Car Medics definition of a junk car, also known as a scrap car, is a vehicle that no longer runs, is damageable beyond repair, or is not worth fixing because it has no resale value and is best sold for parts or scrap"
- Todd, CEO @ Junk Car Medics
Get an Instant Offer

Answer basic questions about your vehicle online or by phone. Quick.

Accept Your Offer

Accept your offer right away or think about it for 5 days. Easy.

Get Cash For Your Junk Car

Schedule removal and get paid on the spot for your junk car! Painless.
That's basically it. Junking a car is a pretty quick, easy, and painless process. If this is your first time and you want a more in-depth look at how it works check out our guide on how to junk a car.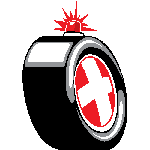 We Buy Junk Cars for Cash in All Sizes
Junk Car Medics junks cars in any condition.
Whether your car is damaged beyond repair, totaled from a recent wreck, or is to old and has reached the end of it's life, we will but your junk car.
Read up more on the different types of junk cars we buy such as damaged, totaled, wrecked, old, and non-running vehicles.
Most cars we buy are damaged beyond repair, making them prime candidates for our junk car buyers.
We Buy Old Cars
Most cars we buy are damaged beyond repair, making them prime candidates for our junk car buyers.
We Buy Damaged Cars
Most cars we buy are damaged beyond repair, making them prime candidates for our junk car buyers.
We Buy Non Running Cars
Most cars we buy are damaged beyond repair, making them prime candidates for our junk car buyers.
We Buy Totaled Cars
Most cars we buy are damaged beyond repair, making them prime candidates for our junk car buyers.
We Buy Wrecked Cars
Most cars we buy are damaged beyond repair, making them prime candidates for our junk car buyers.
We Buy All Cars
William V - Sold a 2005 Nissan Altima for $385
"Great to deal with. The online tool provided a quick, reasonable quote. Once I accepted the quote, I received a call promptly to go over the details and set up a pickup time. The driver called to confirm the time and again when he was about 10 minutes away. All of the staff was very courteous and made the process painless. I will be using them again if I need to dispose of another vehicle!"
⭐⭐⭐⭐⭐
Customer's Choose Junk Car Medics Junk Car Service Over, Well....Everyone!
"So glad I found Junk Car Medics! The process was quick and so convenient - I signed on, accepted the offer (which was much more than I was expecting), and the next day they came, handed me a check, and took care of everything. Thanks so much Junk Car Medics for being so professional and paying me to take my broken down car!"
Kelly's review of junking her Oldsmobile Aurora
"2004 Ford Escape. Medford, OR. My car did not run and had been broken down for over a year. The body was in good shape but the inside had mold from moisture. There were also parts that had been removed and placed in the trunk of the car from my husband previously "trying" to fix the car and this is where it all ended was in the hands of Junk Car Medics. I called Junk Car Medics on a Friday and picked it up on the following Wednesday for $75 which was the best offer I was given after calling around. Service was great everyone was nice and between them and the tow truck driver (A+ towing from Eugene, Oregon) everyone kept in contact with me. If I'm ever in a situation that I need to get rid of a car I will definitely use Junk Car Medics again and will recommend. Thanks guys 👍"
Katie shopped 8 companies and chose Junk Car Medics
"I was trying to get rid of my 2000 GMC 1500 that needed a new transmission. Out of 8 different company's not only was there online quote quick and simple but they offered the best and highest price first thing. When accepting the offer not only do they actually contact you in a short and appropriate amount of time they make it easy with no complications. Schedule your appt and the driver comes by the next day if you want with everything in hand. If your trying to get rid of your junk car there the ones i recommend!"
Andrea chose Junk Car Medics over 5 other services
"It was a fast, smooth experience (if a bit sad... my favorite car) when it came to let my 2004 Honda Element. Junk Car Medic's $530 offer beat out (by a fair amount) 5 other such services I solicited prices from. Their thorough & complete communications ensured that no step was missed in transferring title, etc. The fellow from the towing company they used was really nice. In less than 24 hours from inquiry to removal, they made it painless."
Michael got the highest offer with Junk Car Medics
"Great customer service! The online quote was quick and easy. Junk Car Medics gave me the highest offer of 6 sites I checked. Pick up was efficient and the guy that loaded the car up was so kind! And it was nice to get paid on the spot with no hassle! I would definitely recommend using Junk Car Medics and will use you again if necessary."
Allan loved our quick and smooth process!
"Their qoute was better than other website that I search for and once you accepted their qoute, they are very thorough in giving instructions on what to do after via sending emails. The dispatch pick up person inspected our car and after finalizing everything, they hand over the check to you right away, no questions asked. Overall, it was an easy, quick and smooth process of selling my car. Also, all in all a great customer service."
Here Are Answers to Your Top Questions
Get basic answers to the most common questions about junk cars.  Each question is linked through to a more in-depth answer on the topic if warranted.
Junk Car Medics purchases 1,000's of cars and junk cars for cash every month across the United States. It's what made us the nation's premier, top-rated cash for cars service and the place sellers turn to get the best price to junk a car.
We've got 100's of reviews across the Internet.  Just Google Junk Car Medics Cash for Cars service to learn more.
Junk Car Medics buys junk cars, clunkers, damaged cars, unwanted cars, old cars, totaled cars, and end-of-life vehicles in any and all conditions for cash.
Do you offer Same Day Pick Up?
Whether or not we can provide same-day pickup for your car depends on these factors:
How busy our local provider is on that day.

The location of your vehicle.

Traffic and weather.
If we are not able to pick up the vehicle on the same day we will usually have it taken care of within 48 hours. But we'll be upfront with you the whole way.
Will you buy my junk car if I do not have the title?
You still may be able to junk your car if you do not have the title as long as you are able to verify your identity and have a valid registration.
HOWEVER, it varies by state so please let your junk car buyer know that you do not have the title upfront.
Is junk car removal free? How does it work?
Generally speaking, junk car removal is usually free however the cost may be factored into the offer depending on the buyer.
With Junk Car Medics the offer you receive is the amount you will be paid for your junk car.
How much is a junk car worth?
When Junk Car Medics determines how much your junk car is worth we do so based on these factors:
The vehicle year, make, and model.
The vehicle's condition.
The vehicle's location.
The value in recyclable car parts.
The local scrap metal prices.
The easiest way to determine how much your junk car is worth is to use our junk car value calculator.
Can I sell my junk car for $500 cash in this market?
The junk car market is hot right now and prices are up.  It may be possible to sell a junk car for $500 when it otherwise wouldn't be.
It depends on the specific car though, so get your instant offer to see what your clunker is worth.
Do you pay CASH for junk cars?
The majority of our buyers pay by certified check which we guarantee.
It wouldn't be safe to pay in actual "cash".  The term cash for junk cars is just that, a term used to describe a way to junk a car.
Do you buy junk cars near me?
Yes. Our carriers are across the US, and we're pretty crafty when it comes to getting cars from even the most rural locations. Keep in mind that plenty of people will sell to us simply because it means they don't have to lift a finger to get the money.
View all of our locations.
How do I get an offer to junk my car?
We invite you to fill out a request for a quote. Our offer comes instantaneously after you give us the details, which only takes a minute to begin with.
We invite you to fill out our online form to sell a junk car or give us a call and we'll discuss it over the phone at 1-855-