Get $100 - $5,000+ Cash for Junk Cars with Junk Car Medics
Get more cash for cars and junk cars with Junk Car Medics. Our junk car buyers compete to buy your junk car for cash. Get the best cash offer for your unwanted vehicle now.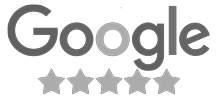 Junk Car Selling & Removal Made Quick, Easy, and Painless
Cash for cars and junk cars: up to $5,000 cash.
Free junk car removal for all vehicles.
100's of junk car buyers competing for your vehicle.
Instant Online Offers to Junk Cars for Cash
How to Sell Junk Cars for Cash in 3 Steps
1. Tell Us About Your Car

Answer a few questions about your vehicle's condition online or by phone.

2. Get Your Price Instantly

Get your highest offer to sell your junk car with our instant offer technology.
Junk Car Medics has grown to become the nation's top-rated junk car buyer paying the most cash for junk cars. Learn more about our junk car buyers and places that buy junk cars.
Get More Cash for Cars With The Junk Car Buyers at Junk Car Medics
Get the most out of your unwanted car with Junk Car Medics and our nationwide network of top-rated junk car buyers, on standby ready to pay you cash for your junk car.  Maximize your return when you junk your car by leveraging our platform that connects you with multiple junk car buyers, in a competitive bidding process where they fight to give you the highest offer possible for your junk car.  Get an instant cash offer in 1-2 minutes and diagnose your junk car woes with cash!
What is a Junk Car?
"Junk Car Medics definition of a junk car, also known as a scrap car, is a vehicle that no longer runs, is damageable beyond repair, or is not worth fixing because it has no resale value and is best sold for parts or scrap"
- Todd Bialaszewski, CEO @ Junk Car Medics
William V - Sold a 2005 Nissan Altima for $385
"Great to deal with. The online tool provided a quick, reasonable quote. Once I accepted the quote, I received a call promptly to go over the details and set up a pickup time. The driver called to confirm the time and again when he was about 10 minutes away. All of the staff was very courteous and made the process painless. I will be using them again if I need to dispose of another vehicle!"
⭐⭐⭐⭐⭐
Cash for Junk Cars Nearby
Popular Junk Vehicle Makes and Models