We Pay Cash for Cars and Junk Cars in Any Condition
Get an instant offer to sell your car, truck, van, or SUV for cash in 1-2 minutes with Junk Car Medics.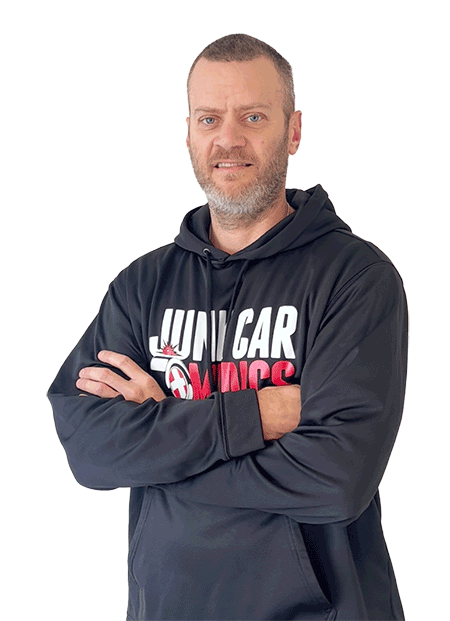 The Better Way to Junk Cars for Cash
Welcome to Junk Car Medics, where every vehicle has value, no matter its make, model, or condition. Whether your car is barely running or not running, let us take it off your hands and replace it with cash. Our hassle-free experience is the most rewarding in the junk car industry. Get an offer that truly reflects your car's value using our quick, easy, and highly rewarding process.
Step 1. Get an Instant Offer

Contact us at 1 (855) 587-0227 or via our online form. Provide your car's details - make, model, condition, and location - and receive a quick, no-obligation quote instantly. You can accept it immediately or take up to 5 days to consider.

Step 2. Schedule Vehicle Removal

We promptly schedule the removal of your vehicle at a time that is convenient for you once you agree to sell it. You'll need to prove ownership of the vehicle and we will verify the vehicle's condition.

Step 3. Get Cash For Your Junk Car

We manage all necessary paperwork, including title transfer, ensuring a hassle-free experience. Receive on-the-spot payment when you sell your car for cash. The process is swift, often completed within 2 to 48 hours with a satisfaction guarantee. It's quick, easy, and highly rewarding.
Why Junk Your Car With Junk Car Medics?
Free Towing & Removal
You relax while we handle the heavy lifting with our quick and convenient pickups.
A Leader in The Industry
Our owner, Todd Bialaszewski is a pioneer in the automobile recycling industry and works to get you the most money possible.
Transparent pricing
No hidden fees, no gimmicks. Know exactly what amount we'll pay for your vehicle on the spot.
Satisfaction guarantee
There's no vehicle we want to buy more than yours, and we'll prove it to you.
Instant cash offers
Our fast and simplified process to buy junk cars ensures you get the best value quickly.
No paperwork hassles
Leave the red tape to us; we'll assist you with everything you need to sell your car.
We Wrote The Book on Selling Junk Cars
Learning how to sell junk cars can be confusing for first-timers, but not with Junk Car Medics on your side. Our comprehensive overview dives into selling junk vehicles, ensuring you know how to get the most cash for your junk car.
Inside, we'll cover topics like:
What is a junk car?
Signs it is time to sell a junk car
How to sell (junk) a car
Scrap price of junk cars
And so much more!
The Only Thing We Value More Than Cars is Our Reputation
"So glad I found Junk Car Medics! The process was quick and so convenient - I signed on, accepted the offer (which was much more than I was expecting), and the next day they came, handed me a check, and took care of everything. Thanks so much Junk Car Medics for being so professional and paying me to take my broken down car!"
This was the best way we have ever gotten rid of a car that we just did not want any longer. It was a good car for the 19 years we had it. Working with Junk Car Medics only took a phone call to have the car ready on the date and time we were given. And the cash was an added bonus for us! If and when we are ready to do this again, you will get a call from us!
"Great customer service! The online quote was quick and easy. Junk Car Medics gave me the highest offer of 6 sites I checked. Pick up was efficient and the guy that loaded the car up was so kind! And it was nice to get paid on the spot with no hassle! I would definitely recommend using Junk Car Medics and will use you again if necessary."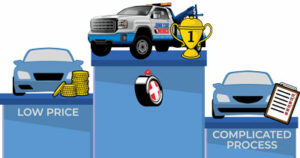 Nationwide Junk Car Buyer
We're the #1 junk car buyer with locations all across the USA. No matter your location, we have buyers ready to purchase your vehicle for cash as fast as today. Some of our top locations are listed below.