The Highest Quality
Cash for Cars Service You'll Find
Scroll down to learn everything to know about the industry or get an instant online quote now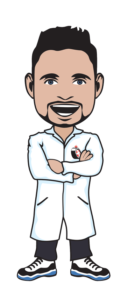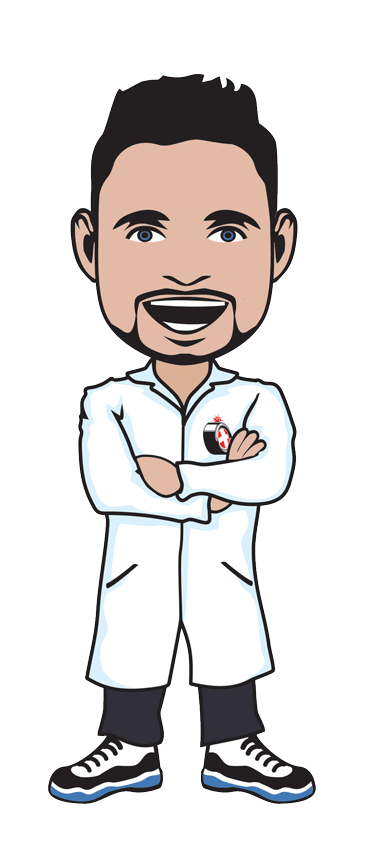 Cash for Cars: What You Need to Know
Are you ready to sell your car for top dollar? If this is your first time scrapping a car, it's helpful to get familiar with the junk car industry first and learn how to scrap a car. You can avoid the most common mistakes people often make when junking a car for the first time, like thinking it's easy to get $500 cash for junk cars.
The best cash for cars company will give you the most money for your vehicle, so doing some preliminary market research can really pay off.
We Buy Cars for Cash (Check) Near You
Junk Car Medics operates across the entire United States, and we are closely affiliated with auto salvage yards (auto junkyards), towing service providers and car auctions, enabling us to pay top dollar!
We buy cars, damaged cars, and junk cars for cash near you. We will pick up your car and pay you on the spot with a check.  You can also familiarize yourself with other options of places that buy junk cars.
Or, skip the hassle and get an instant quote online now.
How Much is My Car Worth?
Every vehicle, whether a car, van, truck or SUV is held together by raw materials that can be recycled into new products. Steel frames are valuable, and our partners can use these materials even if your car doesn't run. However, it can be difficult to find out the actual value of your car without some guidance. This is a critical point because you need to know how much the car is worth in terms of its salvage value.
Cars with broken engines, malfunctioning parts and body damage still have value. However, expecting a large check from a salvage yard for a junker isn't realistic. Your goal is to find the value of your car and get a fair offer for the vehicle. To start this process, you need to learn about the main factors that impact to the actual worth of your vehicle. This information will allow you to create a viable strategy for selling your car for cash.
Can I Junk a Car for $500?
No. Generally, junk cars won't get you $500 unless the vehicle weight is extremely high. The price for scrap metal changes according to the market and prices are down right now. In the past, we could that and more sometimes, but this isn't possible under the current conditions.
Junk Car Medics & Cash for Cars
Well, technically it's a check.
But it's also the fastest method for getting paid for your car in your area. We maintain a large network of connections with salvage yards, truck tow service providers, auto actions and junk car buyers. This is what makes it possible for Junk Car Medics to negotiate the best rates on your behalf.
Free Car Removal Service & On-The-Spot Payment
Junk Car Medics gets you the most cash for cars while providing exceptional services for free with no hidden fees. Our customers often remark how unusual it is to get this level of courteous service in this industry. Many of them have previous experiences with unscrupulous companies that indulge in bait-and-switch practices, for example. Other companies will promise you one price but change it after the tow truck driver hooks up your car to the tow truck.  However, we've got over 1,000 positive online reviews.  It's all about the ★★★★★'s baby!
Once you get an offer on your vehicle, it shouldn't change after the tow truck arrives to pick up your automobile. You also don't need to deal with some of these companies that require you to pay up to $50 for the towing service.
You will get free towing, and we pay exactly the amount of money promised in our online offer. If any of our buyers try differently alert us immediately!
We believe in ethical business practices, and this is why our services are preferred by customers looking to get rid of a vehicle for fast cash.
How to Get an Online Offer to Sell Your Car for Cash
Junking your car for cash is easy when you use the online system at Junk Car Medics.
There are three options available for you to get your offer fast:
Call 1 (855) 437-9728, and speak with a friendly representative to get your offer.
Text a message to 1 (855) 437-9728. You can get an offer by text, but this option requires the most work on your part.
Get an offer online by visiting us at JunkCarMedics.com/free-online-quote/. This option allows you to arrange to junk your car in as little as 90 seconds.
Here is a complete list of the information you'll need on your vehicle:
Make, model and year (Ie, 2009 Toyota Camry)
Vehicle condition – include problems and damaged areas
Mileage, or odometer reading
Exterior, interior description
Mechanical condition
Title status – clean titles preferred
Does the car run?
Can the car be towed?
Are the tires flat?
Overall condition of all four tires and wheels
Damaged glass, mirrors or lights
Do you have the keys?
Zip code for the car's location
How Do I Accept My Offer & Schedule Pick Up?
Accepting your top dollar offer is easy after you provide this information. We make the process as seamless as possible. Our customer service representatives can expedite the process with just a few more pieces of information.
To accept the offer made for your car, simply provide the following details:
Locate the Vehicle Identification Number, or VIN. This number is usually on the registration documents or at the base of the windshield.
The location of the vehicle.
One phone number as a main contact, and an alternate phone number if it's available.
How Does Junk Car Medics Determine the Price of My Car?
The offer we make on your car is determined based on what the market and our network of auto junkyards and car auctions, and junk car buyers will pay. It's based on recent trends and data on recent sales of vehicles just like yours. Some of the factors that go into it are listed here:
Vehicle Year, Make and Model (ie: 2012 Dodge Ram): Cars that are still popular will get a better price. These cars have parts that are still in high demand, and there is a larger market available for these parts.
Condition: The vehicle's overall condition affects the price you can expect. If the car has damaged parts that can't be resold, the value of the vehicle will decrease. This is especially true for important components like the engine or the catalytic converter, for example.
Market Demand for Parts: Each car's value is determined by the make, model, year and overall condition. The salvage yards can also resell the car's most valuable parts. The demand for these parts is determined by the number of similar cars that are brought in for repairs. Cars with in-demand parts in good condition get the best price from salvage yards. Cars that are old, frequently scrapped or contain parts that aren't in high demand get the lowest price.
Price of Scrap Metal: Most salvage yards will scrap the car and extract the metal from the car's chassis based on scrap car metal prices. This scrap metal is valuable because it can be recycled and used to create new products. Your area has a market for scrap metal, and this market price is what determines the value of your clunker.
Vehicle Weight: The vehicle's total weight is based on the metal and other materials used to fabricate the car. There is a portion of this total weight that is made from metal, and this increases the value of the vehicle. The salvage yards value the metal because they can sell it to a recycling yard, so the vehicle weight is an estimate of how much metal the car can offer.
The cash for cars market changes each year. It also varies based on the specific city. For example, the price of scrap metal is lower now than it has been for several years, so this makes the price for junk car lower than they were during peak years for scrap metal.
You can also visit our faq page for more.
Sell Your Car Today, Get Cash Within 48 Hours
Our friendly agents work with anyone and are ready to buy cars and explain how it works. Accept our offer, and an agent will contact you with details on how to get your car converted into money. This includes details about the process of arranging to have your car towed, which will usually happen within 24 to 48 hours. This is the most reliable way to get paid for your car. Our efficient online system provides allows you to get a free quote and get an instant offer within 90 seconds or less, and we walk you through the vehicle transfer process every step of the way. This reduces hassles and minimizes errors, so you can get paid cash for your car fast.
Average Price Paid Per Car This Year: $299
Average Price Paid Per Car This Month: $271
This is the ultimate guide to selling your junk car for cash.  
Newbies will learn everything they need to know about dealing with an end of life vehicle, and seasoned vets will learn a thing or two as well.
Here's the common questions people ask for: