Cash for Cars & Junk Cars: Get an Online Quote and Learn How to Get Fast Cash
Get an Instant Offer to Sell Your Car, Truck, Van or SUV Now
1000's of customers choose to sell their car to Junk Car Medics each month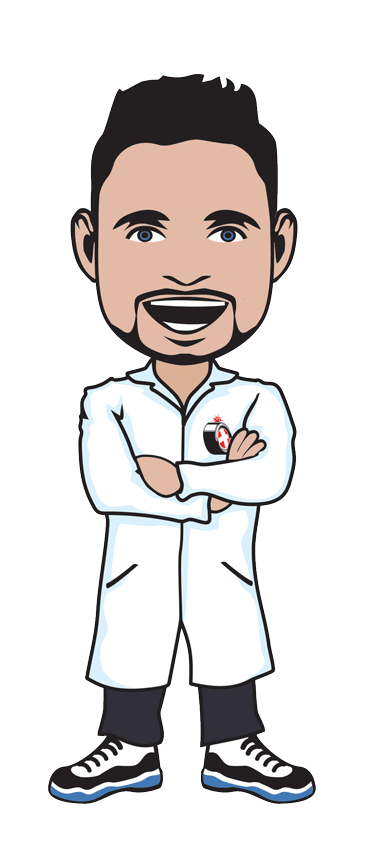 Cash for Junk Cars & Used Cars in 3 Simple Steps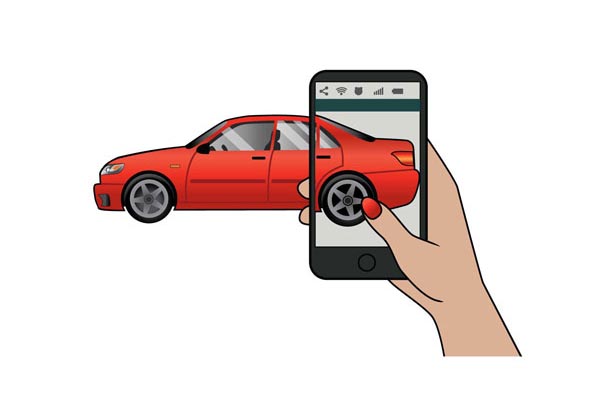 Step 1.
Enter vehicle details above
Call (855) 437-9728 or fill out a form to answer a few questions about your car and get an instant offer. To ensure an accurate offer please enter all your information accurately, including condition and mileage.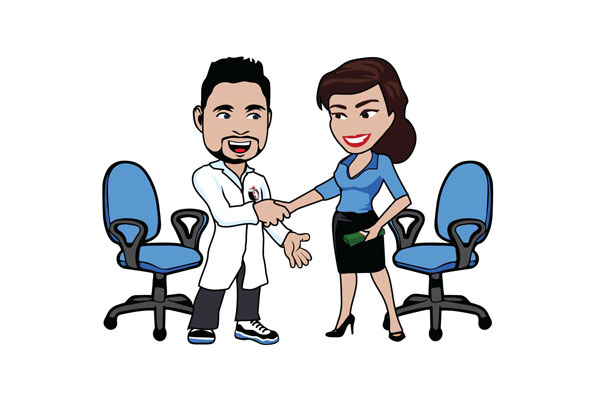 Step 2.
Accept your offer
Like the offer? Great! Enter the VIN (vehicle identification number) and verify a few details and we'll setup the removal of your junk car and get you paid at the same time.  Most transactions can happen the same day.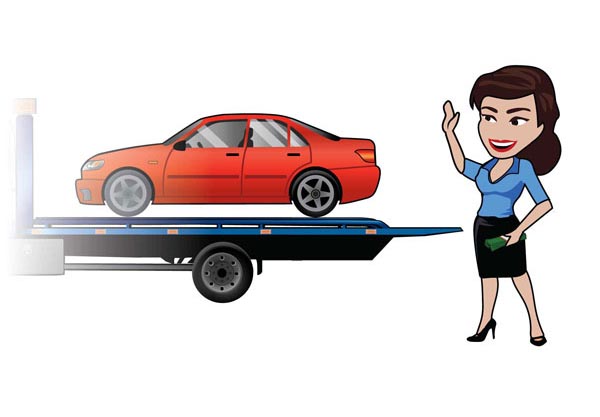 Step 3.
Time to Get Paid!
We'll come to your home, office, local pickup game or just about wherever your car is located. Have your signed title and keys on hand and we'll verify the vehicle is as submitted and get you paid. Simple.
Why Junk Car Medics as Your Car Buyer?
Get more money for your car (or junk car) than anyone.
Paying cash for cars, trucks, vans, and SUV's.
Sell your new or used car.  Or your broken down junk car.
Tow truck provided for free removal of your vehicle.
Get an instant quote to sell your car for cash today.
Trusted by 1000's every month.  Nations premier car buying service.
Questions People Ask When Dealing With a Cash for Cars Business
This is the ultimate guide to selling your junk car for cash.  To find auto wreckers visit our cash for cars near me page.
Newbies will learn everything they need to know about dealing with an end of life vehicle, and seasoned vets will learn a thing or two as well.
Here's the common questions people ask for:
How much is my junk car worth?
We gather information about your vehicle to determine how much we can offer for the car you're selling. Information such as the condition of the vehicle, whether it starts and drives, has documentation and others help us calculate the offer and determine how much your car is worth.
Find out what your car is worth here in minutes.
Do you buy cars in our area?
Yes, we do! Junk Car Medics covers the entire lower 48. Give us a call or at (855) 437-9728 or visit our online offer page to get your free quote.
How can I get the most money for my junk car?
You can get the most money for your junk car by choosing Junk Car Medics®. But we don't blame you if you don't take our word for it and choose to shop around.  You'll be back.
To sell your car for top dollar we recommend keeping it fully intact and not removing any parts. Our network of auto recyclers and auctions will pay more for complete vehicles.
Who will pick up my car for cash?
The amount of options you have of people willing to pick up your car for cash are limited. However, you still have a few good options such as:
Junk Car Medics will pick up your car for free and pay cash (check).
A local auto salvage yard. Be wary of scams though.
Sell it on Craigslist?  But if it's a junk car refer back to option one.
How much do you get for scrapping a car?
The amount you will get for scrapping your car will vary depending on a few factors such as:
The vehicle - when scrapping a car a good portion of it will be recycled based on the weight.
The condition - if the good parts are still functioning or not.
The demand for the parts.
How can I sell my car for cash?
To sell your car for cash contact Junk Car Medics® at 1 (855) 437-9728 or get your instant offer online in seconds.
Other options include listing it on Craigslist, calling your local auto salvage yard or talking your friend into buying it. But we like to think we are the most convenient and safe way to sell a car.
Is cash for clunkers still going on?
The cash for clunkers program has been discontinued.
---
Want to bring yourself up to speed on how it all works?  Click to read these resources that are on the page below, or scroll down to read some related posts to getting cash for cars.
Cash for Junk cars, the basics.
How much cash can I get for my junk car?
Who pays cash for junk cars near me?
Getting a junk car quote.
Call 1-855-437-9728
Sell your car for cash to the Junk Car Medics® by calling or filling out our online form to receive your instant quote.
Posts Related to The Cash for Junk Cars Industry
A bad car accident often leads to a totaled car, and it seems like it always come at the worst time. You just shelled out big bucks to replace the brakes on your vehicle, have had transmission work done very recently at the repair shop, and then a few days later the whole car is …
Insurance Totaled My Vehicle! How Can I Keep the Car? Read More »
Our Car Buying Service Paid Fast Cash for Cars to These Customers:
2006 Kia Optima

Zip: 30224
Offer Price: $180
Offer Date: 07-16-2019
2003 Chevrolet Cavalier

Zip: 62002
Offer Price: $115
Offer Date: 07-16-2019
2007 Ford F-150

Zip: 55116
Offer Price: $805
Offer Date: 07-16-2019
2001 Toyota Rav4
Zip: 85143
Offer Price: $670
Offer Date: 07-16-2019
2002 Kia Sportage

Zip: 48092
Offer Price: $230
Offer Date: 07-16-2019
2003 Ford Escape

Zip: 28557
Offer Price: $160
Offer Date: 07-16-2019
2000 Chevrolet Silverado

Zip: 15642
Offer Price: $300
Offer Date: 07-16-2019
2003 Mercedes-benz C

Zip: 92701
Offer Price: $320
Offer Date: 07-16-2019
2011 Honda Accord

Zip: 91739
Offer Price: $1200
Offer Date: 07-16-2019
2004 Chevrolet TrailBlazer

Zip: 01108
Offer Price: $100
Offer Date: 07-16-2019
1994 Hyundai Excel

Zip: 80465
Offer Price: $165
Offer Date: 07-16-2019
2001 Buick LeSabre

Zip: 80203
Offer Price: $165
Offer Date: 07-16-2019
2000 Dodge Intrepid

Zip: 72211
Offer Price: $140
Offer Date: 07-16-2019
2005 Volkswagen Jetta

Zip: 08230
Offer Price: $170
Offer Date: 07-16-2019
Cash for Junk Cars - The Basics
The definition of a junk car is really quite simple: it's an unwanted car that has no use any longer. If you can't imagine anyone really wanting to buy your car, it's probably reached the end of its life and can be considered a junk car. However, some municipalities have their own definitions of junk cars with more specific criteria. These may include:
Age:

In some places, the car must be at least three years old to be considered a junk car. Older cars are even more likely candidates.

Damage:

If the car is missing parts or certain parts are broken, misshapen or deteriorated, then that's a telltale sign. Wrecked cars are usually junkers.

Stationary:

This criteria is simple--has the car been parked on the street or on someone's property for a while? Has it been parked without permission?

Seems to be inoperable:

Cars that don't seem to be driveable are almost always considered junk cars.

Low value:

If the car's only value is for scrap metal or parts, then it's absolutely considered a junk car!

Missing paperwork:

Junk car owners often don't have the essential paperwork to go with the car, like a license or registration.
If your car meets any of these criteria, it's probably a junk vehicle. If it meets two of the above, you've definitely got a clunker on your hands and it's time to trade in that junk car for cash.
Wondering what to do with a junk car to get it out of your yard? If you're thinking, "I want to sell my junk car once and for all" -- don't fret! Figuring out how to get rid of a junk car is simpler than it may seem.
Of course, selling a junk car isn't quite like selling a regular working vehicle. You have fewer options for what to do with an old, dysfunctional car, but that doesn't mean you're stuck with it forever.
You can sell your car to a salvage yard, sell your car via Craigslist or eBay, or donate your car. If you want to get the most bang for your buck with the least hassle, selling to a salvage yard that pays cash for junk cars is likely your best bet.
How Much Cash Can I Get for My Junk Car?
So -- how much money do you get for a junk car? Everyone's offering cash for junk cars but how much is your car really worth to a salvage yard? These are important questions! A common mistake is assuming that, because your junk car no longer runs or has broken parts, it must not be worth anything. However, that's just not true. Even the shabbiest junk car contains raw materials, like steel, that can be recycled into new products.
On the other hand, can you really expect a big check from a salvage yard? Knowing how to sell a junk car is key to getting a fair offer for your vehicle. There are a couple key factors to determining the worth of a junk car, and these can help you decide the best course of action.
How to Estimate the Price of Your Junk Car
As you'd expect, the more deteriorated the vehicle, the less it will be worth to junk car buyers. It's tough to figure out a hard number without consulting with a couple salvage yards about your specific vehicle.
However, you can start with a rough estimate by looking at the Kelly Blue Book value of your car. These numbers are for operable, used cars, which are quite different from the typical junk car. It's unlikely that you'll be able to sell your car for the entire Kelly Blue Book value. Still, it's a good place to start.
You can use that number as a starting point, and then use the following factors to get a more precise figure:
Condition of Vehicle
If your car would require a lot of repairs to be road-safe, you can go ahead and subtract the cost of those repairs from the Kelly Blue Book value right away. If your car is so deteriorated that it's not worth fixing up for the road, it'll be worth even less.
Location of the Car
Is your car near a salvage yard, or will it have to be towed a long distance? The further your car must be towed, the less money you can sell it for.
Demand of Parts
In addition to being scrapped for metal, salvage yards can also resell valuable car parts. The demand of parts depends on how often similar cars are brought in for repairs.
If your car's parts can be sold easily and for a good price, a salvage yard will be happy to pay a higher price for the car. If there's not a high demand for parts, you'll get a lower offer. Typically, older vehicles or cars that are frequently scrapped do not have a high demand for parts.
Year/Make/Model
If your junk car is still common on the road, you can usually ask for a bit more money. If it's a rare but valuable car, there may also be a higher demand for parts.
Price of Scrap Metal
Many junk cars are simply turned over to salvage yards to be scrapped. The metal in the car is extracted and recycled for new products. The current market price of scrap metal in your area will determine how much your car is worth.
Vehicle Weight
A junk car's weight depends on how much metal and other materials are in the car. The more metal, the more it'll be worth to a salvage yard because they can sell these metals for recycling into new products.
The weight of the car determines how valuable it is for scrapping. The price of each metal also varies, however, and the price of scrap metal changes from year to year and from city to city. Right now, for example, the price of scrap metal has been incredibly low over the last two years. Unfortunately, that means junk cars aren't worth as much as they used to be.
Depending on the state of your car and the other factors listed above, you can come up with a reasonable ballpark figure for the price of your junk car. Then call a few salvage yards for a professional estimate and compare.
How to Get Top Dollar for Your Junk Car
Although the above factors decide how much cash you'll get for your car, there are certain steps that you can take to get the best price for your vehicle. To get top dollar for a junk car, you should:
Sell off the parts individually first. Not only does this make the salvage yard's job easier, but it also allows you to recoup more of the car's value.
Drain the fluids. This is another task that a salvage yard may otherwise charge you for.
Drive it in to the salvage yard if possible, rather than having it towed away.
Be honest when describing the car. Broken parts, rust and corrosion need to be mentioned. The condition of your junk car plays a part in the price.
 Who Pays Cash for Junk Cars Near Me?
So you're ready to junk your car. Finally, that thing will be out of your way for good--and you'll make some money out of it, to boot! If you're looking to make some cash for junk cars, there are multiple options that you can choose from. Who buys junk cars for cash nearby, and how do you choose the right one?
Making money from your junk car isn't like selling a regular car. Yes, you can go the independent route and sell your car to someone using eBay or Craigslist. However, depending on the state of your car, that person may simply junk the car themselves, so they may not offer you a good price for your car. It's best to sell your car directly to a salvage yard. By going right to the source, you can get the most bang for your buck.
Salvage yards want to take your junk cars off your hands, and they want to pay cash for them. That's how they make their money! They may sell your car's parts, sell or recycle the scrap metal, or even fix up a car for a resale. It all depends on the condition of the car.
Anyone who's been through this process knows that finding salvage yards that buy cars near me is just the first step. Many places that buy junk cars for cash will try to nickel and dime you, preventing you from getting a fair price for your junk car. They're counting on the fact that you, as a seller, don't know much about junk cars -- but you're here reading this, so you can protect yourself from people like this!
Unfortunately, finding places that buy junk cars for top dollar is quite difficult. Make sure to keep your wits about you and buy from a reputable dealer. A five-star rating is a must.
Get A Cash Quote for You Junk Car
We pay cash for junk cars and make getting a junk car quote simple and fast. You can go the old-fashioned route and talk to someone on the phone or you can get a junk car quote online or via text. Getting an accurate online quote for junk cars is the same as any other method, and it can be much more convenient.
Let's go over the process one more time.
Gather necessary documents.

This includes the title and registration, if you have them.

Determine a price you would like to get for your car.

Come up with a rough estimate so that you have something to negotiate with.

Find a salvage yard to sell your car to.

Look for reputable salvage yards near me that have good reviews to back them up.

Have all your vehicle information handy.

This includes all the details about your car's condition.

Get your junk car quote.

Get an online quote for junk cars, send a text or call on the phone. Remember that you don't have to stick with the first place you call.

Once you agree, set up a pickup time.

Settled on a fair price? Great! Schedule your pickup.

Complete the sale and sign over the paperwork.

Sign on the dotted line.

Receive your cash / check.

Hooray! This is the part you've been waiting for.

Notify DMV / insurance company and turn in your plates.

Last but not least, it's time to finalize the sale by turning in your plates. At last, that junk car is no longer your concern.
Our experts at Junk Car Medics® will give you a free, unbiased quote for your junk car so that you know what you expect:
Call (866) 437-9728 or get your online quote now.
Get Your FREE Offer Right Now: 1-855-437-9728
Pulling It All Together
We've gone over all the steps for getting cash for junk cars now, so you should have a basic idea of how the junk car industry works. Salvage yards and salvage yards make their living off of shabby-looking clunkers like yours, so don't sell yourself short. Take your time, do your research, and follow all of the necessary steps to get the most value for your car.
With the current price of scrap metal, selling your junk car for cash may not be paying for a five-star vacation anytime soon, but it's still a nice little bonus.
Now it's time to use your knowledge and get started. Start calling different auto salvage yards for a quote or get a cash for junk cars quote online. Then you can proceed from there.
We Buy Cars of All Makes and Models, Such As: