Cash for Cars: How it Works, Types of Cars, and Benefits
Cash for Cars is a convenient way to sell your car for cash. Cash for Cars gets you more money when you sell your car with Junk Car Medics.
Since, 2016 we have purchased over 140,000 vehicles and paid out over $70,000,000 cash for cars in the United States.
Get instant cash for your car now or call 1-(855)587-0227.
Instant Offer to Sell Your Car
Helpful Tip:
Starting with your VIN will get you the most accurate offer.
Helpful Tip:
Starting with your VIN will get you the most accurate offer.
Understanding Cash For Cars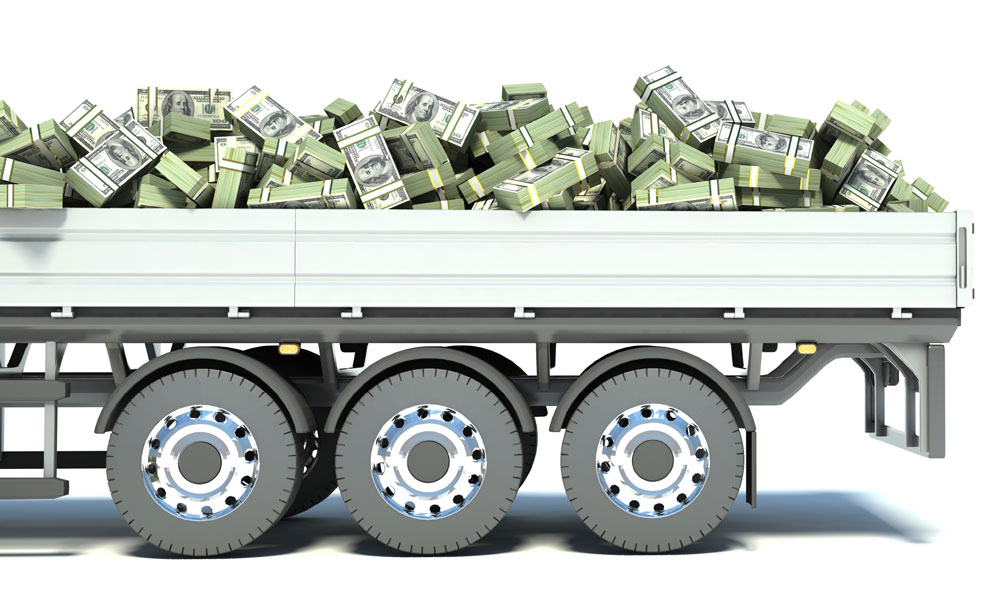 Cash for Cars has gained popularity in recent years as a way to get fast payment for cars. In this article, we will take a closer look at the topic of Cash for Cars, how it works, and why someone might choose to sell their car to a Cash for Cars service.
Currently, our Cash for Cars program is offering an average payment for cars of: $1114.55. Vehicle sales fall in the range of $500 - $7,500 cash.
What is Cash for Cars?
Cash for cars is a convenient way to sell any car, fast. Cash for Cars exists online for this sole purpose. These programs make it convenient for your to get rid of your old, unwanted, or junk car and get paid cash. Cash for Cars gives offers online or by phone. Once you agree to sell your car Junk Car Medics will come to you to remove your vehicle.
Cash for Cars at Junk Car Medics provides a hassle-free solution for owners looking to sell their vehicles, regardless of condition. We offer competitive, instant, cash offers for all types of cars, including those that are still operational or have minor issues. This service aims to provide a simple, straightforward selling process, saving our clients the time and stress often associated with traditional car sales methods.
While Cash for Cars focuses on better quality vehicles our Cash for Junk Cars focuses on scrap and junk vehicles. Get funds for your auto now by contacting Junk Car Medics.
Cash for Cars by The Numbers
Let's take a look at the numbers last year.
| | |
| --- | --- |
| Vehicles We Bought Locally | 8001 |
| Amount Paid in Cash | $8,917,525.00 |
| Average Price Paid Per Car | $1,114.55 |
| Average Vehicle Model Year | 2013 |
| Average Vehicle Age | 10 years |
| Average Vehicle Mileage | 148,207 miles |
How Cash for Cars Works
Cash for Cars is a fast, 3 step process to get rid of any car, in any condition. The steps are below.
1. Get Instant Offer

Instantly get your best offer to sell your car for cash online.

2. Accept offer

Accept your offer and schedule the vehicle removal at your convenience.

3. Get Paid Cash for Your Car

Transfer the ownership by signing the title and get paid cash on the spot.
What Types of Vehicles do Cash for Cars Buy?
Cash for Cars buys cars in any and all conditions, types, and makes and models. The most popular types of vehicles Cash for Cars purchases at Junk Car Medics include the following.
What Are The Benefits of Using Cash for Cars, a Junk Car Medics Service?
Using cash for cars programs can provide many benefits for different people in different scenarios. The main benefits of using cash for programs that the majority of people experience are listed below.
Financially rewarding - Get paid money for an unwanted car.
Convenient - The process is easy and fast.
Environmentally beneficial - You are helping the environment when you get your car off the road.
Cost savings - Save on spending on more repairs and maintenance for a car that does not deserve it.
Those are the 4 main benefits. Another added benefit is you get our free car removal service also.
How to Prepare for The Cash for Cars Process
Preparing for the Cash for Cars process is simple and straightforward process. Following this will get you the best profit for yoru cars.
Gather the vehicle information - this includes the Vehicle Identification Number (VIN), mileage, and condtiion, and vehicle title.
Understand your car's value.
Remove your personal belongings from the vehicle.
Upon completing these 3 steps you will be prepared for the process and ready to use Cash for Cars.
How to Locate Cash for Cars Programs
The ways to locate Cash for Cars programs are here.
Online searches
Local directories
Friends and family
While there are other ways, those 3 are the main ways to locate Cash for Cars programs. All legit programs will come up in one of those 3.
How do Instant Cash for Cars Offers Work
Instant Cash for Cars Offers work differently based on the website. With Junk Car Medics, we algorithmically determine how much your car would sell at auction for and make an offer based on that. We can instantly generate an offer to purchase your car for cash because we use historical data of what vehicles have and are selling for at auction. We also monitor the local scrap metal markets and our algorithm acts accordingly.
Want to Know More About Getting Cash for Cars Near You?
Here are links to locate a location near you that pays cash for cars.
Cash for Cars Near You - Junk Car Medics has 3 physical locations across the USA but buys cars in all cities of the 50 states. 4 of our most popular cities are listed below.
What Cities Pay The Most Cash for Cars?
The top 10 cities that pay the most cash for cars are listed below.
The top 10 were taken from a list of the 30 cities that pay the most cash for cars currently.
The primary purpose of Cash for Cars is to buy old, unwanted, and junk cars that can be resold at auction or scrapped for parts and metal.
The value of your vehicle for Cash for Cars will be calculated based on many factors. The easiest way to determine your value is to get online offers from various Cash for Cars programs. They will likely be in line with the market. 
Otherwise, the main factors that determine your car's value include its condition, reusable parts, and value in scrap metal.
Yes, Cash for Cars will pick up your vehicle and remove it. Junk Car Mediscs will also remove it for free or include it in the offer. If you are working with a Cash for Cars program that does not we recommend looking elsewhere.
Junk Car Medics provides free vehicle removal.
The main document needed to sell a vehicle for cash is the vehicle title. While it may be possible to sell a vehicle without the title it will be more work and less rewarding.
This depends on what you initially paid for the vehicle and what you are selling it for. If you paid less for the vehicle than you are selling it for then you will owe "capital gains" in taxes. However, this is not the case in the majority of cash for cars transactions.
What Are Cash for Cars Alternatives?
Cash for Cars with Junk Car Medics is the best way to get rid of cars for money. However, there are other alternatives to Cash for Cars which are listed below.
Privately sell your car - You could sell your car privately or on Craigslist.
Trade-in to a dealership - This is less likely due to the general condtions of these types of vehicles.
Car auctions - This may require license to get into the better auctions but it is another alternative to Cash for Cars programs.
Donate the vehicle - You could donate the vehicle to get rid of it, however most people like the financial reward of selling their cars for cash.