Get Cash for Your Junk Car
We Buy Junk Cars Near You For $300, $500, even $1,500 Cash
Get free towing and more money with Junk Car Medics Cash For Junk Cars program right from the convenience of your screen.
Get your free offer at our best price now.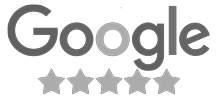 The Simple Way to Get Cash for Junk Cars
Tell Us About Your Car

Answer basic questions about your vehicle online or by phone. Quick.

Get Your Price Instantly

Get an instant offer with the best price for your vehicle. Easy.

Accept Your Offer and Get Paid

Schedule removal and get paid on the spot for your car! Painless.
The Only Thing We Crush More Than Cars is Our Competition's Prices
We Pay Cash for Cars Of All Conditions, Makes, & Models
William V - Sold a 2005 Nissan Altima for $385
"Great to deal with. The online tool provided a quick, reasonable quote. Once I accepted the quote, I received a call promptly to go over the details and set up a pickup time. The driver called to confirm the time and again when he was about 10 minutes away. All of the staff was very courteous and made the process painless. I will be using them again if I need to dispose of another vehicle!"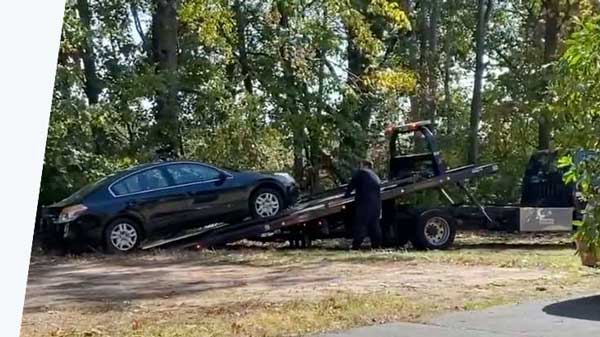 Wondering who buys junk cars nearby?  
If you are searching for someone who buys junk cars nearby your search has ended. Get the most rewarding offer in the industry to sell your junk car today! Call or get a free offer online now.
Junk car buyers include:
Local junkyards and auto salvage yards
Online junk car buyers
Towing services and fly-by-night buyers
You can also try to sell it on Craigslist.
However, the best price and experience in the industry is Junk Car Medics.  We work with the top buyers and carriers near you to get you the most money.  
Due to the high demand for reusable parts and the higher scrap metal prices the chances are currently pretty good to sell a junk car for $500.
The going rate to sell a junk car for cash in 2021 is $358 on average and common prices range from $125 - $625 according to the data by Junk Car Medics.
But it's no guarantee.
If your car is somewhat newer, has working parts, and weighs more, then you may be able to get $500 cash for it.
Junk car prices are at a recent high due to the shift in the market.  Recycled car parts are at an all-time high in demand.  Scrap metal prices are higher than recent memory.  Now is the time to get cash for junk cars using our eco-friendly recycling program that gets you more money..
A lot of junk cars that sold for $100 or $200 are now selling for $400 or $500 plus because the metal and the parts are more valuable.
The range of money junkyards will pay for a car varies greatly depending on many factors such as the junkyard, the vehicle, and it's condition.  Different junkyards operate differently so there is no easy way to answer this question.
Junkyards are a business.  Their goal is to buy your junker for as cheap as possible so that they can maximize their return.
Whereas, Junk Car Medics will get you more cash for your junk car because we not only work with local junkyards but also other buyers in your area.
Junk Car Medics does because we work to get you the most cash for your junk car.  Our network of buyers includes local salvage yards, car buyers, and auction sites.  They all want to buy your car.  We work for you to get you the most money from whichever wants it the most.
Junk Car Medics is the nations leading junk car buyer, working for you to get you the best price from reputable local junkyards, auto salvage yards, junk car buyers, tow truck services, and car auction sites nearby to sell your end-of-life vehicles and junk cars.
Simply get an offer online in 1-2 minutes and sell your car in 1-2 days.
We have over 1,000 positive reviews online, have paid out over $54 million dollars, and buy thousands of cars every month.
Junk Car Medics Cash for Junk Cars program buys junk cars, clunkers, damaged cars, unwanted cars, old cars, totaled cars, and end-of-life vehicles in any and all conditions for cash.
Junk Car Medics purchases 1,000's of junk cars for cash every month across the United States. It's what made us the nation's premier, top-rated cash for junk cars service and the place sellers turn to get the best price to junk a car.
We've got 100's of reviews across the Internet.  Just Google Junk Car Medics Cash for Junk Cars service to learn more.
Selling a car to Junk Car Medics is pretty easy and straightforward as long as you have these three items:
Vehicle Title - In most cases we'll need the vehicle's title.
Keys - In most cases we'll need the keys to the vehicle.
Vehicle Registration - In most cases you'll need the vehicles registration.
Valid ID - Valid ID to match the title and for verification.
Whether or not we can provide same-day pickup for your car depends on these factors:
How busy our local provider is on that day.
The location of your vehicle.
Traffic and weather.
If we are not able to pick up the vehicle on the same day we will usually have it taken care of within 48 hours. But we'll be upfront with you the whole way.
Yes, we do!  JunkCarMedics.com buys cars all across the continental United States and we have carriers on standby ready to pick up your vehicle.  View all of our locations.
Getting an offer to sell your car to Junk Car Medics is simple.  Call us at 1 (855) 437-9728 or get an offer online.
You can get an offer in 1-2 minutes and have the transaction completed as soon as possible, typically within 2-48 hours.
We get this question a lot because we buy 1,000's of junk cars every month. But in fact, there's no one answer that works.  It all depends on various factors such as the vehicle, the condition, and where you are located.  Different cars are more popular than others and different cars weigh more than others.  So the prices vary.  The range of money most people get to junk a car ranges from $100 - $1,500 mostly with a few outliers.
You're best option is to get a free, no-hassle offer to see how much your junk car is worth.
United States: September 15, 2021
Prices Are Currently High! Junk Your Car Today
20 Junk Cars Worth The Most Money
2012 Hyundai Elantra - ,254.17
2008 Toyota Prius - $1,757.50
2010 Toyota Corolla - ,741.43
2007 BMW 3-Series - ,715.71
2012 Chevrolet Cruze - $1,691.67
2012 Chevrolet Equinox - $1,636.67
2011 Hyundai Sonata - ,588.75
2013 Chevrolet Equinox - $1,550.00
2007 Toyota Camry - ,436.92
2007 Toyota Prius - $1,426.67
2009 Toyota Corolla - ,361.67
2012 Ford Focus - ,357.14
2011 Toyota Camry - ,350.00
2009 Toyota Camry - ,341.00
2008 Honda Accord - ,313.57
2014 Nissan Altima - ,272.00
2010 Chevrolet Equinox - $1,233.00
2012 Nissan Altima - ,230.00
2004 Ford F-150 - ,225.00
2009 Chevrolet Traverse - $1,218.00
Popular Cities With Average Offer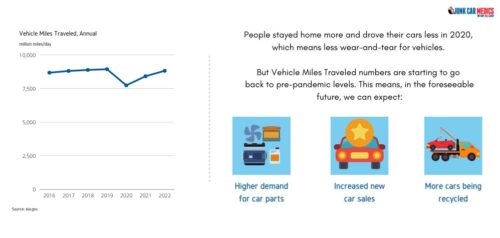 An Interview With Sandy Blalock and Todd Bialaszewski The topic of COVID-19's effect on industries across the spectrum has been bandied about for months and ...
Read More

→

Wondering what are current scrap car prices?  Trying to find nearby scrap car prices? We've got all that and more.  Read on. Current Scrap Car ...
Read More

→