Junk Car Medics cash for cars service buys cars and "junk" vehicles for more money because of our large network of researched car buyers near you that will dig deep into their pockets. We also pay cash for junk cars.
The better way to sell your car for cash
Junk Car Medics works for YOU to get you the most money possible by pitting local car buyers, junk car buyers, auto junkyards, and online auctions against each other. The end result is more cash for your car.
The #1 Cash for Cars Service on The Internet
William V - Sold a 2005 Nissan Altima for $385
"Great to deal with. The online tool provided a quick, reasonable quote. Once I accepted the quote, I received a call promptly to go over the details and set up a pickup time. The driver called to confirm the time and again when he was about 10 minutes away. All of the staff was very courteous and made the process painless. I will be using them again if I need to dispose of another vehicle!"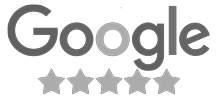 Why use Junk Car Medics Cash for Cars Service to Sell Your Car?
Whether your car recently failed you or you've simply had enough Junk Car Medics makes the process quick, easy, and painless.
With Junk Car Medics Cash for Cars Service, you don't have to haggle to get the best price to sell your car for cash.
You'll find selling your car for cash is simply easier with Junk Car Medics.
You never have to coordinate appointment times with buyers. With us, we make all the arrangements so you can get your junk car towed.
We give you fair market value based on everything from the model of the car to the weight of scrap metal today.
We're a no-pressure organization. Some people will check out our quotes in the name of research and then go on their merry ways. We're cool with that.
Everything we do is built around a strong customer service model. Once you accept our offer to sell your car for cash, we set everything in motion.
At Junk Car Medics, we've built a network of reliable dealers throughout the country, so we can help car sellers all across the US. Instead of leaving the research for you to do, we've streamlined it all so you can take the money and run (or just leave).
But the main reason why you should sell your car for cash with us is that we'll get you more money.  Find out how much more cash Junk Car Medics will get for your car now!
Cash for Cars Service Near You
Get Your Best Offer Now
Get an instant price with the best offer to sell your car for cash