Get an Instant Offer to Junk Your Car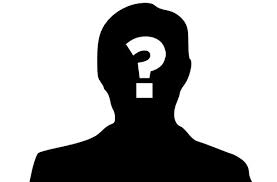 Go straight ¼ mile, then turn left. Your destination is 500 feet on your right. Accurate, helpful, but…boring!  Unless of course, you can add in celebrity voices to guide your path!
Luckily for us, Waze, a mobile crowd sourced navigation and traffic app is doing just that.  With celebrities such as Kevin Hart and Arnold Schwarzenegger lending their voices, we are hoping others will get on board as well (or that Waze will get others on board, whichever way it works).
In the spirit of having fun, here are 6 celebrity GPS voices we wish Waze offered...We think you'll agree they'll make driving more interesting…and more challenging.
Just imagine if these voices were available...
Kanye West
If you really want the absolute best, greatest, and most creative directions, listen to Kanye West. On your return trip: "We strivin' home, ride on chrome…turn left in 200 yards." Admittedly, in Waze's earlier version, Kanye's instructions were sometimes a little baffling: "Go straight…Forever ever? Forever ever? Ever, ever? Ever, ever? Ever, ever? Ever, ever?" Uh, really, dude? No turning anywhere? Happily, the update leaves no room for confusion: "Believe in truth. Take the second exit. And vote for me in 2020."
Taylor Swift
Kanye gives Taylor Swift center stage with no interruptions when she voices her award-winning GPS directions. She is usually crystal clear: "Turn right in 100 yards. We are never ever ever…turning left." However, a minor glitch causes problems in forest areas. Taylor's voice gets stuck on repeat: "Are we out of the woods yet? Are we out of the woods yet? Are we out of the woods yet?" Drivers have found that screaming "We're clear!" seems to reset the system. In the unlikely event you experience another complication with directions, shake it off.
Tom Brady
Four-time Super Bowl winner Tom Brady now brings his considerable skills to GPS. Even if you're running late, Tom leads you back from a deficit so you can achieve a victory: being first to arrive. His voice also helps sports fans set new driving records, such as most completions of a trip, most highway passes and most morning starts. An added benefit of this package: Tom will regularly remind you to keep enough air in your tires, so you never have to worry that they will…deflate.
Amy Schumer
Amy Schumer is ready to take you places no one else wants to go…in the car. You may be surprised and sometimes shocked at her fearless, insightful and brutally honest directions: "Take the highway to the next exit. Your destination is on the right. Can I come home with you?" Be forewarned: Amy regularly interrupts directions with certain detours: "You should take a left here, but go right instead. There's a bar around the corner, and I want a drink." And once in a while, you might get some advice: "It's a nice day. Maybe we should walk to get some exercise. Nah, screw it. Start driving."
Barack Obama
To prepare for his upcoming change of career, Barak Obama has lent his voice to Waze's GPS. You'll soon get used to his particular speech patterns: "So…we'll…just…go…100…yards..and…thentakealeftatthecorner." He's encouraging: "Can we make it to the store? Yes we can!" The president's sheer determination may convince most drivers to follow along: "I'm asking you to believe…take a left at the stop sign." Sometimes, though, directions are a little vague: "If you're driving down the right path and you're willing to keep driving, eventually you'll make progress." True, but how is that going to help me get to Six Flags?
Scarlett Johansson
Moviegoers are used to a disembodied Scarlett Johansson voice. In "Her," she made a writer fall in love with an operating system. She might just do the same to you. If you're not careful, you'll be seeking more than driving directions. Soon you'll be talking to ScarJo about life, relationships, and the very nature of existence. As you're riding along, Scarlett's throaty, seductive instructions will captivate you, and you'll forget to listen to their contents. Then you'll find yourself sitting at highway rest stop wondering how in the world you ended up there. Take note: you've been warned.
Hopefully someday these voices and others will additionally be offered, but until then keep driving your junk cars without all the fun.
What celebrity voices would you love to see on Waze?  Share on your favorite social media account and start the discussion with your friends!