It's something all of us go through when we realize our car is now junk – the process of wondering what we should do with our junk car. Some people choose to pass their old automobile on to a friend or family member. Some choose to trade it in or sell their car on Craigslist. However, not every car is necessarily eligible for these options, especially junk cars. If your car is junk another option comes into play – donating your junk car to charity.
If you're looking to get rid of a junk car in the near future, why not think about donating it to charity instead? Donating a car versus selling a junk car for cash has it's own benefits and perks. Not only do you not have to deal with auto salvage yards that may scam you sometimes (not us, of course!) Let's take a closer look at what you can gain from choosing to donate your junk car, as well as discuss how to start the process.
Why Should I Donate My Junk Car to Charity?
When you choose to donate your car to charity, you're making a choice to enter into a situation that is truly "win-win", not just for you, but for the charity you select.
Helping Others
Charities have a wide variety of uses to which they could put a donated automobile. Some will use the vehicle for deliveries, transportation, or other needs that benefit their cause if the vehicle operates. But if it is truly junk you can donate your car to charity and they will in turn sell it to a local auto salvage yard that accepts auto donations.
Tax Write-Offs
When you choose to donate your used automobile to charity, you as the donor potentially get to enjoy a tax write-off equal to the full retail value of the car in question. So if your junk car is worth $500 you can write it off for that much.
Saving Both Time and Money
Choosing to donate your used car will also potentially save you a fortune in time. If your car is in less than pristine condition, you won't have to worry about the costs or personal effort attached to getting it into sellable condition. You won't have to worry about the effort that comes with listing the vehicle for sale, meeting with potential buyers, haggling over prices, and so forth either. And you won't have to deal with calling around to auto salvage yards to see who will pay you the best price.
Many charities will even be happy to make their own arrangements to come and get your old car under their own power. Plus, it just plain feels good to donate something . Pay it forward.
How to Substantiate Your Charitable Contribution
Of course, when it comes to charitable deductions you plan to claim on your tax return, it's important to make sure you take all the necessary steps to substantiate your contribution. That means preparing the proper written acknowledgements. Written acknowledgments are especially important when it comes to charitable donations that exceed a value of $250 or more. Make sure your acknowledgment contains all of the following:
The name of the organization to which you donated.
The exact amount of the contribution (in this case, the value of the car).
A full and detailed description of what was donated.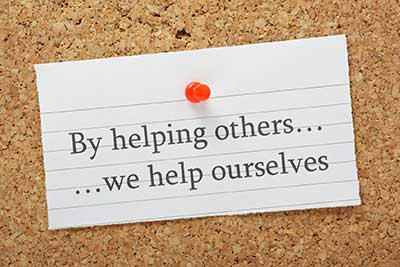 You will also want to make sure that you include a formal statement that no goods or services of any kind were given in exchange for the donation of your car. (The only exception would be for religious services, if applicable.)
You should also be aware of the fact that the IRS has become more and more wary of write-offs attached to valuable charitable donations of items like automobiles. Some people make it a habit of attempting to claim deductions that really aren't legitimate. In other cases, the charity itself may decide to sell off a vehicle using methods that can jeopardize your potential benefits as a donor.
Starting in 2005, the IRS stopped accepting many acknowledgments that claimed a given vehicle was to be sold to a needy individual at a price that falls far below the going market value of the automobile. In cases where such criteria apply, the donor will be unable to claim a deduction in excess of $500 unless the gross proceeds of the sale actually exceed that amount. Keep in mind that in such cases, the donor will need to obtain a special acknowledgment from the charity attesting to those facts.
Successfully Filling Out Your Tax Forms
Once the charitable organization of your choice accepts your vehicle donation, then it's time to start thinking about how you'll fill out your tax forms. Of course, you can obtain the assistance of an accountant or a tax professional, but if you choose to do things yourself, make sure you:
Use Form 1040 in order to properly itemize your deductions. (It is available online via the IRS's official website.)
Obtain a Schedule A for your 1040. (Schedule A and Schedule B are on the front and back of the same form. However, only Schedule A will be used for these purposes.)
Find the section of Schedule A that is labeled "gifts to charity", as well as the included line set aside for "gifts other than by cash or check". Here you will enter the market value of your auto donation. Add the value to that attached to other applicable donations if necessary.
Should the specified amount exceed $500, then you will also want to fill out and submit Form 8283 (also available at the IRS website).
After Schedule A is completed, enter the itemized deduction total into Form 1040 under "itemized deductions".
In order to receive the highest possible tax benefit for your donation, you may want to choose a non-profit organization that will be using your auto "in direct furtherance of the organization's charitable purpose". You can also receive maximum benefits if the charity states that it will be donating the car in turn to a needy family, as opposed to selling it. Explore the possibilities today!
But for most of you that donate a junk car to charity they will dispose of the car to a local auto salvage yard. They'll get a few bucks from the salvage yard and you will get the satisfaction of knowing you did a good deed.
You can contact your local charities to see which ones will accept your junk car, or you can give the medics a call and we'll take care of everything for you and make sure to get the charity of your choice the top cash possible so they can but it to good use in your name!
Junk Car Medics pays cash for cars in Los Angeles, Houston, Dallas, Chicago, Phoenix, Atlanta, Las Vegas, Miami, Philadelphia, Detroit, Minneapolis, Denver, San Antonio, Columbus, San Diego, Indianapolis, Sacramento, Charlotte amongst every other city in America.