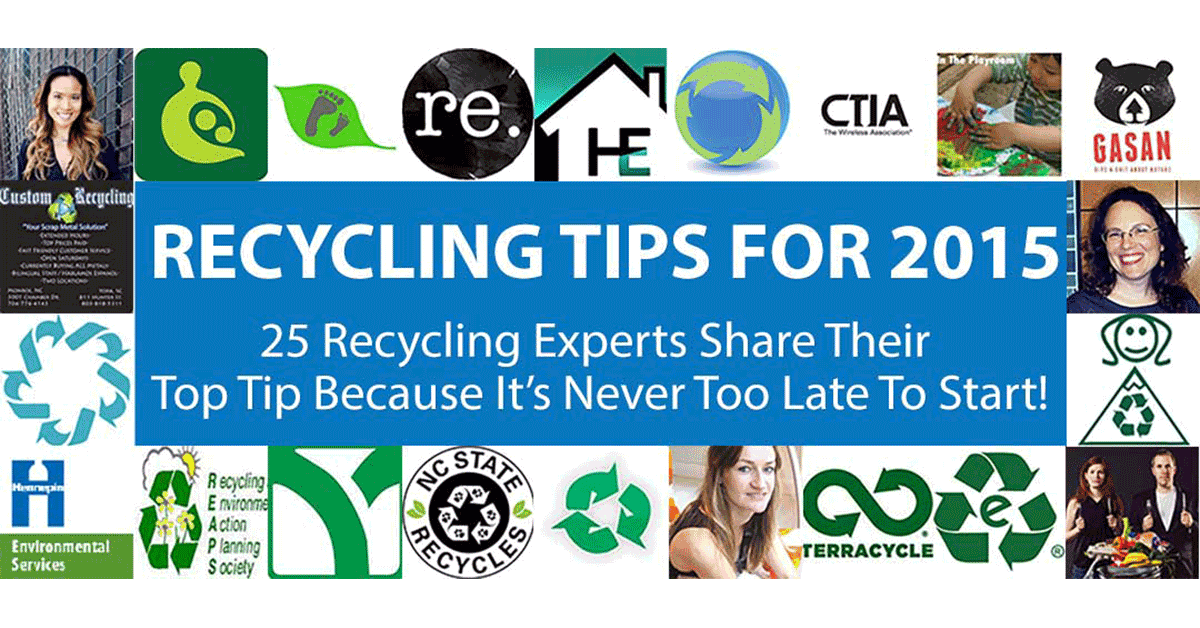 It's 2015. Just about everybody knows the importance of recycling items from plastics, paper, glass and metals, to junk cars, jewelry, tires and other items.
Sadly, according to a recent survey by the American Chemistry Council, only half of Americans recycle 75% of their recyclables.
However, there ARE people that do recycle. And Junk Car Medics decided to reach out to 25 of them and ask them one question:
What is your top recycling tip for 2015?
Let me tell you, the answers received from these 25 expert recyclers were nothing short of awesome! They are all listed below.

*In order of when received*
WOW!
Huge thanks to everyone who contributed to this awesome post of recycling tips.
We love recycling, we started with recycling junk cars in Buffalo, paying cash for cars in Dallas, offering free junk car removal in Lancaster and much more. We are now expanding our efforts across various cities and states because we love recycling!
And now it's your turn. What is your top recycling tip for 2015?