We Buy Junk Cars For Cash in West Palm Beach, Florida: Sell Any Condition
Get your best offer to sell your junk car for cash in West Palm Beach, FL to top-rated junk car buyers nearby.
Get a fast offer with our best price now:
We Pay Cash for Cars in West Palm Beach
Your junk car is worth money. It may not be worth anything as a trade-in, and no one will buy it from you if you put it in the classifieds, but the Junk Car Medics will make you a generous offer on it. Depending on the make, model, and condition, it could be worth a lot. We buy junk cars in West Palm Beach and are considered to be the most reputable junk car buyers in West Palm Beach as well so please don't hesitate to do business with us.
It gets better. Your old clunker doesn't even have to be running to make you money. We buy junk cars or trucks whether they're running or not. And unlike some fly-by-night auto junk yards, we never charge one thin dime for towing. That means every dollar we offer you for your car goes right in your pocket.
Are you tired of pulling up to the stoplight in Roosevelt Estates and having people snicker at the duct tape holding your bumper together? Most people keep driving their junk cars for years after they should because they have no idea how to get rid of them. Junk yards aren't known for their fair dealing, and car dealers aren't interested in anything but cars in great condition.
JunkCarMedics.com is the answer! All you have to do to junk your car is to have the title in hand and give us a call. We'll handle everything else, and we can pay you for whatever you want it for in as little as one day. Contact us now!
Junk Car Medics West Palm Beach
West Palm Beach, FL 33412
(855) 587-0227
Calling Hours:
Call For Quote 24/7
Business Hours:
Mon-Fri: 8 am – 7 pm
Sat: 8 am – 2 pm
Sun: Closed
Top rated junk car buyers.
How to Sell Junk Cars in
West Palm Beach, FL
Sell junk cars in West Palm Beach, FL with our quick, easy, painless process. Get up to $300, $500, even $1,500 cash for junk cars, old cars, damaged cars, and used cars.
Here's how it works:
Step 1: Get an Instant Offer Online or by Phone
We'll ask you a few basic questions about your car's condition, mileage, and whether you have the title.  It's a quick process that'll take less than 2 minutes to complete, and you'll get a fair market offer to junk your car.
Step 2: Accept Your Offer and Make Arrangements
After you accept your offer a representative will contact you to make arrangements for the removal of your junk car.  Towing and removal are free of charge.
Step 3: Get Paid More For Using Junk Car Medics in
West Palm Beach
Upon pick up, sign over the title, hand over the keys, and you'll get paid on the spot with a check for your car.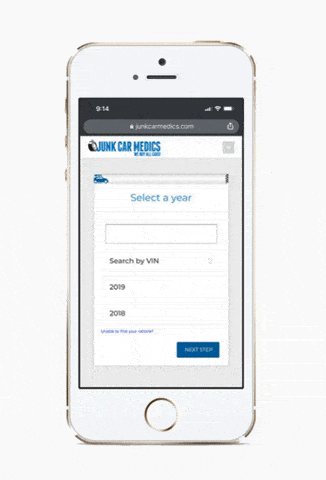 Why Junk Your Car to Junk Car Medics?
Jon S. - Junk Car Medics Customer
I was trying to get rid of my 2008 GMC 1500 that needed a new transmission. Out of 8 different company's not only was there online quote fast and simple but they offered the best and highest price. When accepting the offer they made it easy with no complications. I scheduled my appointment and the driver came by the next day to remove it and pay me. If you are trying to get rid of your junk car they are the ones I recommend!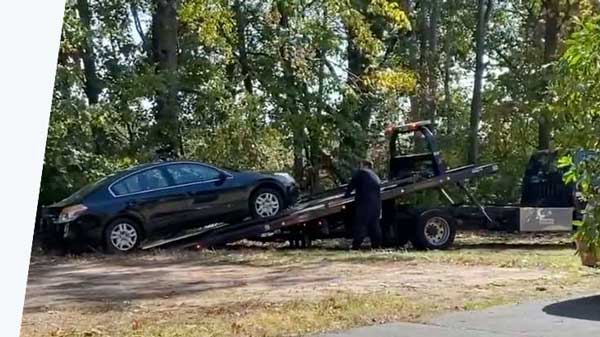 Recent Junk Car Offers in
West Palm Beach, FL
2013 Chevrolet Cruze

Zip: 33401
Sale Price: $685
Date: 06-12-2022
2003 Ford Taurus

Zip: 33401
Sale Price: $765
Date: 04-25-2022
1997 Honda CR-V

Zip: 33401
Sale Price: $740
Date: 04-17-2022
2006 Honda Odyssey

Zip: 33401
Sale Price: $690
Date: 12-28-2021
2008 Ford Explorer

Zip: 33401
Sale Price: $670
Date: 11-25-2021
2004 Chevrolet Impala

Zip: 33401
Sale Price: $630
Date: 05-23-2021
2007 Chevrolet Aveo

Zip: 33401
Sale Price: $630
Date: 05-23-2021
2001 Honda Accord

Zip: 33403
Sale Price: $565
Date: 04-09-2021
1997 Lincoln Town CAR

Zip: 33401
Sale Price: $630
Date: 04-01-2021
1997 Toyota Camry

Zip: 33401
Sale Price: $630
Date: 03-29-2021
1999 Land-rover Discovery

Zip: 33401
Sale Price: $575
Date: 03-09-2021
West Palm Beach, FL [datetoday]
Junk Car Prices and Resources for
West Palm Beach, FL
Top 7 Used Cars in
West Palm Beach, FL
Coming soon
Top 7 Junk Cars in
West Palm Beach, FL
Coming soon
Is your junk vehicle on life support? Call the Junk Car Medics! We'll put top dollar in your hand where the repair bills used to go. No matter how much fun you've had driving your old car, sooner or later it's not worth putting any more band-aids on its problems. Sell your junk car in West Palm Beach Florida to us, and use the money as a down payment on a new car. Contact us now, it's quick and easy!
Don't drive around beautiful West Palm Beach in a junk car. If you're tired of having to ask if anyone in Poinciana Park can give you a jump start, or if a friend can give you a lift home when your car won't budge in Sunshine Park, we could be the answer to all your problems. We'll make you a generous offer on any make or model of car, no matter what shape it's in. It costs nothing to talk to us, and you'll love our easy, no-pressure service. All you need is the title to your car, and we will do the rest. Contact us today and get money on the spot!
How Do I Get the Most Money for My Junk Car in West Palm Beach?
There are a lot of ways to get rid of an old clunker, but none of them will put as much money in your pocket as we will. We'll give you a quick appraisal of the value of your junk car, and once you accept it, that's the amount you'll receive. No funny business, no waiting around. You can have a check in a day, and we never charge for towing.
What if My Car Isn't In Running Condition?
No Sweat. Unlike car dealers and some scrap yards, we'll still make you a generous offer on your junk car based on its salvage value for parts and scrap metal. Every car is worth something. Call us and find out how easy it is to turn that rust bucket into top dollar.
Why Don't I Just Trade In My Junk Car Instead of Selling It?
Look out! Car dealers can't sell your junk car in West Palm Beach, so they're not going to buy them from you, either. If you get a trade-in number on it from a car dealer, it's almost always subtracted from the discount they offer on the new car they're trying to sell you. Don't bother with car dealers. We buy clunkers in West Palm Beach, and we offer much more money than any car dealer would. Call us and see!
Do Junkyards in West Palm Beach Buy Junk Cars for Cash?
Many junkyards in West Palm Beach buy junk cars, but they might not always give you the best price. To get the most money for your junk car in West Palm Beach, it's a good idea to get quotes from several junk car buyers. When you gather offers from different places, you increase your chances of getting the highest payout for your vehicle.
Do You Offer a Guarantee?
Absolutely. We're trying to change the way people sell junk cars. The industry doesn't have a very good reputation for fairness, and we want to change people's opinions about the industry. We make generous offers, and we deliver great service from the time you call until you watch the car being towed away with the money paid on the spot. We guarantee your satisfaction 100%.
---
We buy cars in the following zip codes in West Palm Beach: 33401, 33402, 33403, 33404, 33405, 33406, 33407, 33409, 33411, 33412, 33413, 33414, 33415, 33416, 33417.
We also purchase cars in all surrounding areas including Palm Beach, Riviera Beach, Century Village, Lake Park, Palm Springs, Lake Worth, North Palm Beach, Lantana, Palm Beach Gardens, Royal Palm Beach, Wellington, Boynton Beach, Jupiter, Delray Beach, Kings Point.