Sell Your Junk Car For Cash
in Boston, MA
Top Rated Cash for Cars Buyer in Boston, MA

Trusted by 100's of Sellers Each Month

We Buy All Cars Across Boston & Suffolk County - Used, Totaled, Junk

Fast, No Obligation Offers to Sell Your Car in Boston, MA
How it Works
Junk Car Medics Boston cash for cars service makes scrapping your car easy!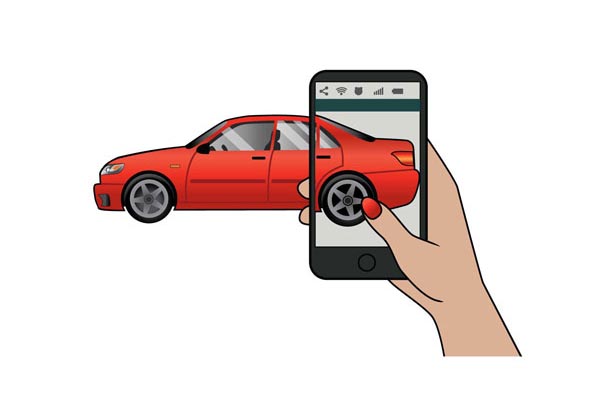 1
Tell us about your car
2
Get a free quote in minutes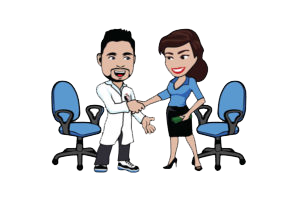 3
Accept Quote & Setup Free Tow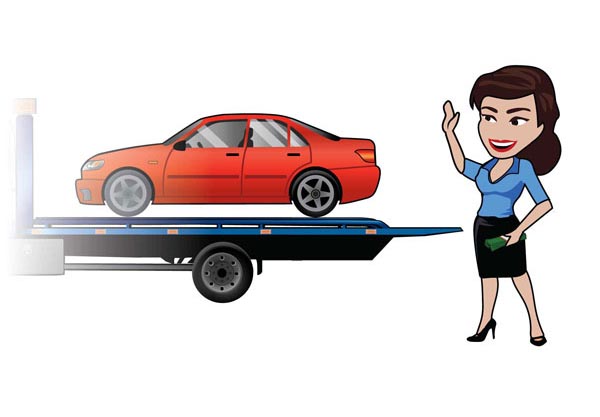 4
Transfer papers and get paid
Discover The Junk Car Medics Difference
Instant Offer Online or Over The Phone
Call 1-855-437-9728 to speak to a local rep or use our simple online interface to get your offer for your car that you can accept. Either way, selling a car in Boston couldn't be easier!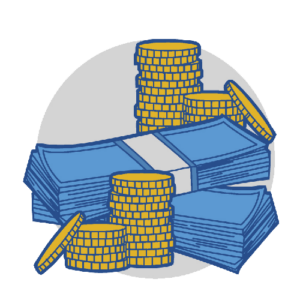 Top Dollar Paid
Our team is prepared to buy any junk car in Boston, MA, and we pay top dollar for each one we come across. As the most reputable salvage yard in Suffolk County, we buy vehicles in any condition. Simply call us and ask for a quote from one of our knowledgeable and courteous staff members.
Better Than The Competition
100's of people trust Junk Car Medics® each month in Boston to be their car buyer for makes and models of all varieties and conditions because we make selling a car absolutely pain free.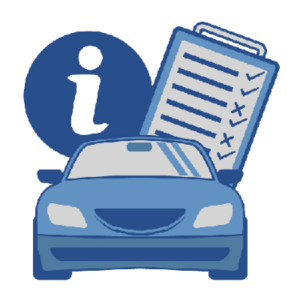 Expert Assistance is a Phone Call Away
From the moment you receive your quote up until your car is removed and a check is in your hand the Medics have got your back & will simply get the job done. Most transactions occur same day or within 48 hours.
Top Rated Car Buying Service in Boston
We buy cars in the following zip codes in Boston: 01841, 02101, 02108, 02109, 02110, 02111, 02112, 02113, 02114, 02115, 02116, 02117, 02118, 02119, 02120, 02121, 02122, 02123, 02124, 02125, 02126, 02127, 02128, 02129, 02130, 02131, 02132, 02133, 02134, 02135, 02136, 02137, 02141, 02149, 02150, 02151, 02152, 02163, 02171, 02196, 02199, 02201, 02203, 02204, 02205, 02206, 02210, 02211, 02212, 02215, 02217, 02222, 02228, 02241, 02266, 02283, 02284, 02293, 02297, 02298, 02445, 02467.
We also purchase cars for cash within up to 100 miles including in cities such as: Norfolk, Somerville, Billerica, Easton, Walpole, Reading, Chestnut Hill, Weymouth, Back Bay, South Boston, Allston, Brighton, Roxbury, Jamaica Plain, Dorchester, Ashmont, Mattapan, Brooke Farm, Hyde Park, Readville & all surrounding areas.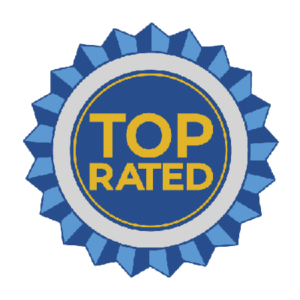 Paying Cash for Cars and Trucks
Do you own an old car you don't know what to do with? Maybe a junker that doesn't even run? Do you need cash fast? It can be difficult to find a buyer for these types of vehicles, but fortunately, Junk Car Medics® is ready to purchase the vehicle from you right now. These unsightly scrap vehicles take up space without adding any value, so getting one sold immediately is a great way to earn a profit without having to put up classified ads and court scores of potential buyers.
The process is simple:
Call us at (855) 437-9728 and ask for a quote
Schedule the most convenient pickup time for you
Sign over the title and earn immediate cash payment
Even if you don't have the car title on-hand, we can still remove your car for free and get the necessary sales paperwork made out. This may be the easiest cash you ever made. Just call us to find out more.
Free Towing & Removal 
As junk car experts with years of history providing local residents with cash for their used vehicles, we know the auto scrap business inside and out. We understand that you want a fast, convenient solution that gets you cash in hand without any surprises. This is why we remove for free and pay you for the privilege.
Other auto recyclers in Boston, MA will hide the true value they are willing to pay by using hidden towing and removal fees to offer a high quote, then bring you less cash than promised when it comes time to tow. Junk Car Medics® always brings you the exact sum promised—no extra fees or hassles.
How To Sell A Junker in Boston
The easiest way to sell your junk car in Boston is to call us and ask for an immediate quote. In most cases, we can come immediately and buy the car on the same exact day. You only need two things:
Your driver's license/state ID
The vehicle title
Even if you have a car without title, we can provide the resources you need to get the car sold quickly and easily. Simply give us a call and let us guide you through the process.
What You Should Know:
You can sell any junk car in Boston, MA to us
We offer free junk car removal in Boston, MA
You can sell any car or truck to us in any condition
We offer on-the-spot payment paying cash
You always get the most up-to-date scrap prices from us
We are qualified to buy cars without titles
Sell Your Junk Car for Cash Today
As a licensed junk car dealer in Boston, MA, we are qualified to buy used vehicles of all kinds, from old junkers to wrecked trucks and more. We provide complete accountability so that you can take the proof of sale to your local registry and avoid being charged any fees associated with car ownership.
No title to your car? This isn't a problem for our compliance experts at Junk Car Medics®. Give us a call and let one of our friendly staff members help you get your car sold quickly and easily.
We are not only into the buying and selling of junk cars and trucks, but also used vehicles in decent condition. You can get up to $10,000 for a used car or truck by calling us and asking for a quote. As the most reputable car removal in Boston, MA, we can accurately price out the components and deliver you the highest possible cash payment for your vehicle.
This takes the stress of finding a used car buyer off of your shoulders. Instead of placing classifieds ads and showing the car to potential buyers near me, possibly spending months trying to get the car sold, we will give you an excellent price, pick up the car and tow it off your lot for free anywhere in Lexington, Belmont, Winchester or surrounding areas. Call today and get a quote!
How do I sell my car in Boston?
All you have to do is give us a phone call. We'll then come up with a custom quote for your car. Once you agree to the quote, we come to you! You get paid on the spot for your junk car and we tow it away for free. You can learn more here at the local DMV.
Do you provide a guarantee?
We guarantee top notch service for all of our customers.
How Long does the process take?
The initial call can take up to 10 minutes for us to get the information needed for your quote. We typically come that day to pick up your junker, and provide free towing and removal. It's quick and easy!
Call us now: (855) 437-9728
---
Rather shop around?
No problem, we've put together a list of all the other auto salvage yards in Boston, MA. You can also check out other buyers of junk cars in Massachusetts.
Get More Cash in Your Pocket When You Sell Your Car
Get more cash for your car without the hassle of selling it privately or dealing with local junkyards
(offers may vary greatly on the same makes and models based on year and condition)
| | | | |
| --- | --- | --- | --- |
| Vehicle | ZipCode | Offer Date | Offer Price |
| 2005 Cadillac Escalade | 02132 | 11-07-2019 | $510 |
| 2010 Honda Civic | 02119 | 10-26-2019 | $815 |
| 2003 Honda Civic | 02125 | 10-19-2019 | $95 |
| 1996 Toyta tercel | 02119 | 10-14-2019 | $75 |
| 2010 Scion tC | 02135 | 10-12-2019 | $745 |
| 2010 Scion tC | 02135 | 10-07-2019 | $555 |
| 2006 Volvo XC90 | 02124 | 10-02-2019 | $515 |
| 1997 Honda Civic | 02136 | 09-25-2019 | $80 |
| 2003 Toyota Corolla | 02135 | 09-14-2019 | $665 |
| 2004 Mercedes-benz E | 02116 | 09-14-2019 | $555 |
| 1999 Mazda MX-5 Miata | 02121 | 09-13-2019 | $870 |
| 2009 Nissan Maxima | 02122 | 09-10-2019 | $530 |
| 2005 Ford Econoline | 02124 | 09-10-2019 | $520 |
| 1999 Mazda MX-5 Miata | 02121 | 09-07-2019 | $875 |
| 2002 Toyota Camry | 02131 | 09-02-2019 | $530 |
Junk Car Medics®
Boston, MA 01841
(855) 437-9728
Calling Hours:
Call For Quote 24/7
Business Hours:
Mon-Fri: 8 am – 7 pm
Sat: 8 am – 2 pm
Sun: Closed
Popular Cities in Massachusetts