Cash For Cars In Downey, CA: Instant Offer To Sell Junk Cars
Junk your car to Downey's #1 cash for cars service that gets you up to $500 more.
Get a fast offer with our best price now:
We Buy Junk Cars In Downey
When you are trying to sell your old car or cars in Downey, our company is different than the other auto recyclers you are probably used to. We won't scam you or give you the lowest, saddest price. We make it our mission to provide every last customer with the service they not only want but also deserve. Our junk car buyers in Downey are reliable, friendly field agents that come out to you after you call and set up an appointment. We buy junk cars in Downey and don't put you off or give you the run around when you call. We know you want- to sell your car and you want to sell it fast!
Every type of make and/or model is eligible for an instant payout from us. It also doesn't matter how old the vehicle is, the mileage on it, or whether or not it even runs. We buy cars that start right up and cars that are totaled. We guarantee satisfaction and best of all; we pay you for the cars we buy. All you need to do to sell your car in the city is to call us and agree to the quote we give you. We will then be on our way to give you top dollar for your car!
Junk Car Medics Downey
Downey, CA 90239
(855) 587-0227
Calling Hours:
Call For Quote 24/7
Business Hours:
Mon-Fri: 8 am – 7 pm
Sat: 8 am – 2 pm
Sun: Closed
Top rated junk car buyers.
How to Sell Junk Cars in
Downey, CA
Sell junk cars in Downey, CA with our quick, easy, painless process. Get up to $300, $500, even $1,500 cash for junk cars, old cars, damaged cars, and used cars.
Here's how it works:
Step 1: Get an Instant Offer to Sell Junk Cars in Downey
We'll ask you a few basic questions about your car's condition, mileage, and whether you have the title.  It's a quick process that'll take less than 2 minutes to complete, and you'll get a fair market offer to junk your car.
Step 2: Accept Offer and Arrange Junk Car Removal in Downey
After you accept your offer a representative will contact you to make arrangements for the removal of your junk car.  Towing and removal are free of charge.
Step 3: Get Paid Cash for Junk Cars in Downey
Upon pick up, sign over the title, hand over the keys, and you'll get paid on the spot with a check for your car.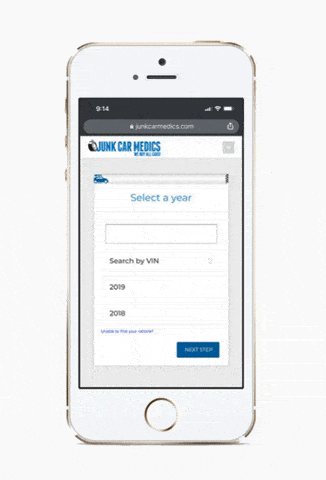 Why Junk Your Car In Downey To Junk Car Medics?
Jon S. - Junk Car Medics Customer
I was trying to get rid of my 2008 GMC 1500 that needed a new transmission. Out of 8 different company's not only was there online quote fast and simple but they offered the best and highest price. When accepting the offer they made it easy with no complications. I scheduled my appointment and the driver came by the next day to remove it and pay me. If you are trying to get rid of your junk car they are the ones I recommend!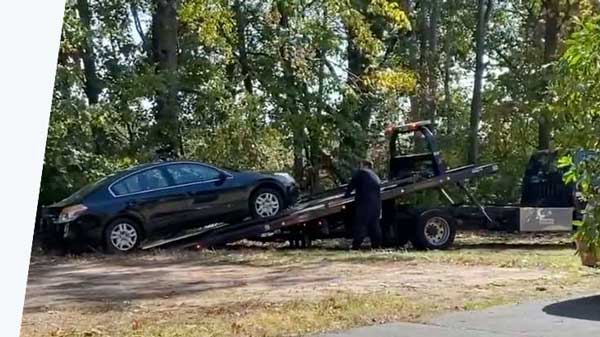 Recent Junk Car Offers in
Downey, CA
2006 Jeep Commander

90242
$565
07-07-2022
2009 Nissan Altima

90241
$550
06-20-2022
2002 BMW X5

90241
$570
06-03-2022
2002 KIA Sedona

90242
$590
05-18-2022
2008 Chrysler Aspen

90241
$505
02-08-2022
2001 Land Rover Discovery
90240
$535
01-29-2022
2004 Ford Expedition

90240
$560
01-20-2022
2006 Honda Civic

90242
$550
12-17-2021
2008 Dodge Charger

90242
$515
10-16-2021
2007 Chevrolet HHR

90240
$705
09-18-2021
2011 Nissan Altima

90241
$870
07-06-2021
2007 Honda Accord

90241
$830
07-05-2021
2011 KIA Forte

90242
$940
05-05-2021
1996 Toyota Corolla

90241
$70
04-18-2021
2004 Toyota Camry

90240
$580
04-12-2021
Downey, CA September 25, 2022
Junk Car Prices and Resources for
Downey, CA
Top 7 Used Cars in
Downey, CA
Coming soon
Top 7 Junk Cars in
Downey, CA
Coming soon
Are you desperate to sell your old junk vehicle without being scammed by your local auto salvage yards? Have you been given such low-ball prices from local junk yards that you would rather keep your old junked car yourself? If you have answered yes to these questions, we are the company to choose. Get a fast payment today for your old car - no hassle, no scams!
When you are looking to sell cars or trucks in Downey, California, choose a local company that caters to your needs. Downey, CA has a total area of just 12.6 square miles and offers a calm, quiet climate that the locals love. We cater to residents of the city as if they were our next-door neighbors or a loved family friend. It doesn't matter where in the city you are located, as we will always come right out to you, saving you time, trouble and gas money!
Do I Need The Title To Sell The Vehicle in Downey?
In most cases, you do not need the title to sell your old car. However, it is best to give us a call first to make sure. You can also request a duplicate title by visiting your local DMV. You will also need the registration in order to sell it.
Should I Be There To Sell The Car?
Yes, the owner needs to be with the car in Downey for it to be sold. While there are other ways, this way is by far the easiest plus you will be paid on the spot.
Is This A Long Process?
Not at all! The initial phone call may take up to 10 minutes in order to get all of the necessary information. After that, we come to you in Downey, that day, to pick up your vehicle and tow it away for free.
What Should I Do With The Plates?
All you need to do next is turn the plates over to your local DMV.
---
We buy cars in the areas of Bellflower, Cerritos, La Habra, La Mirada, Lakewood, Norwalk, Paramount, Pico Rivera, Seal Beach, South Whittier, West Whittier, Los Nietos.
And zip codes of: 90239, 90240, 90241, 90242.