Cash for Junk Cars in Glendale, CA: $100-$5,000+
Get your best offer to sell your junk car for cash in Glendale, CA to top-rated junk car buyers nearby.
Get a fast offer with our best price now:
We Buy Junk Cars for Cash in Glendale
JunkCarMedics.com, a junk car buyer in Glendale has a solution we believe you'll find quite intriguing. With just a small bit of information on your vehicle, we will provide you with a quote on what your car is worth. No matter what the condition. It takes as little as 24 hours for the entire process from start to finish. Imagine, having money in your hand and your junk car removed by tomorrow!
When you want to get rid of your junk car in Glendale, you don't want to have to jump through a bunch of hoops. You want to be able to find a suitable buyer in a timely fashion and move on. We get that wholeheartedly, which is why we buy junk cars in Glendale and worked so hard to develop a seamless process that gets our customers' requests completed within a 24-hour timeframe.
If you have all the necessary paperwork to prove ownership, we could actually schedule junk car removal in Glendale for the same day. We have a network of expert tow truck companies that we work with to safely and professional remove your junk car while giving you your payment on the spot.
Junk Car Medics Glendale
Glendale, CA 91221
(855) 587-0227
Calling Hours:
Call For Quote 24/7
Business Hours:
Mon-Fri: 8 am – 7 pm
Sat: 8 am – 2 pm
Sun: Closed
Top rated junk car buyers.
How to Sell Junk Cars in
Glendale, CA
Sell junk cars in Glendale, CA with our quick, easy, painless process. Get up to $300, $500, even $1,500 cash for junk cars, old cars, damaged cars, and used cars.
Here's how it works:
Step 1: Get an Instant Offer Online or by Phone
We'll ask you a few basic questions about your car's condition, mileage, and whether you have the title.  It's a quick process that'll take less than 2 minutes to complete, and you'll get a fair market offer to junk your car.
Step 2: Accept Your Offer and Make Arrangements
After you accept your offer a representative will contact you to make arrangements for the removal of your junk car.  Towing and removal are free of charge.
Step 3: Get Paid More For Using Junk Car Medics in
Glendale
Upon pick up, sign over the title, hand over the keys, and you'll get paid on the spot with a check for your car.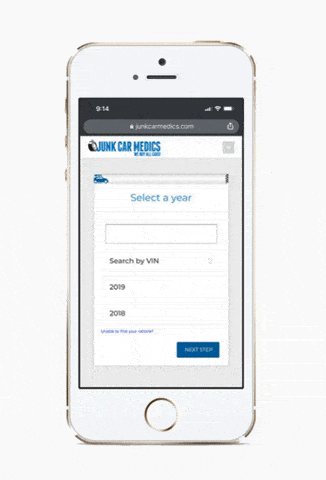 Why Junk Your Car to Junk Car Medics?
Jon S. - Junk Car Medics Customer
I was trying to get rid of my 2008 GMC 1500 that needed a new transmission. Out of 8 different company's not only was there online quote fast and simple but they offered the best and highest price. When accepting the offer they made it easy with no complications. I scheduled my appointment and the driver came by the next day to remove it and pay me. If you are trying to get rid of your junk car they are the ones I recommend!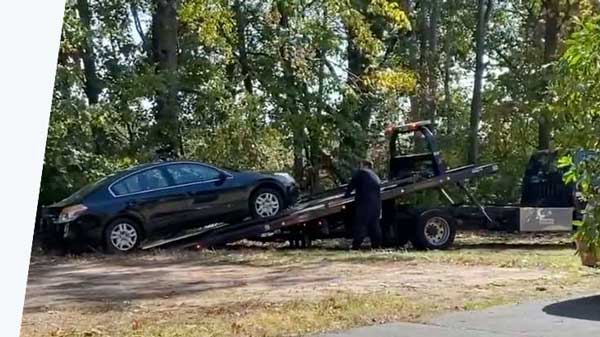 Recent Junk Car Offers in
Glendale, CA
1998 Toyota Corolla

91207
$275
06-01-2023
1999 Isuzu Rodeo

91206
$360
05-13-2023
2002 Nissan Sentra

91205
$440
05-06-2023
2001 Chevrolet Venture

91206
$440
04-12-2023
Glendale, CA [datetoday]
Junk Car Prices and Resources for
Glendale, CA
Top 7 Used Cars in
Glendale, CA
Coming soon
Top 7 Junk Cars in
Glendale, CA
Coming soon
Having car troubles? More like a series of car issues that are not only causing you stress but a lot of money . When your car starts to go downhill, it can only mean headaches and repeat visits to the local mechanic. Although there are circumstances in which repairing your car is the optimal choice, there comes a time when its best to cut your losses.
Selling your junk car in Glendale, CA can be easier said than done, however. The process of selling a car on your own takes a lot of involvement on your end, and sometimes, it doesn't render the best results. Many of our customers discussed previous experiences trying to sell their junk cars in Glendale. Many reported it took weeks to actually get a bid while others said it was very time-consuming to keep scheduling appointments to view the car.
We Buy Junk Cars All Over Glendale
We don't just buy used cars, we buy old cars, damaged cars, cars that have been in accidents, cars with a salvage title, cars with transmission problems, and even cars that haven't been operated in years! We don't even mind if you don't have a title! That's how serious Junk Car Medics is about getting you the best offer for your junk car in Glendale.
We've been a proud service provider of Glendale, CA and neighboring cities for years. We've helped hundreds of car owners to get rid of their troublesome car in exchange for a reasonable payout. Whether you live or work in the Glendale, CA area, we service neighborhoods including Somerset, Oakmont, North Glendale, Pacific-Edison, Whiting Woods, Moorpark, Brockmont, and more.
What paperwork do I need to complete the junk car selling process?
We need to determine proof of ownership. That is, that you own the car free and clear. The easiest way to provide this proof would be to supply us with a copy of your vehicle title. You can also provide your vehicle's registration. If, however, you do not have either of these, you will need to visit your local DMV office for further assistance.
I have to work on the scheduled pickup day, can I change the pickup location?
It is imperative that you're there when we pick up your junk car. If you cannot be home, contact us right away to determine a more feasible solution. Depending on where you work, we may be able to pick up the car there.
Do you offer any guarantees?
Yes. We guarantee to provide you with the best possible customer service.
We Pay Cash for Junk Cars in Los Angeles County and Near You
In addition to Glendale, Junk Car Medics pays cash for junk cars in Los Angeles and all of Los Angeles County.
---
We pay cash for junk cars in Hawthorne, cash for junk car in Burbank, La Canada Flintridge, South Pasadena, Pasadena, West Hollywood, Altadena, Alhambra, San Marino, San Gabriel, Monterey Park, East Los Angeles, Beverly Hills, Commerce, Huntington Park.
We buy cars in the following zip codes in Glendale: 91020, 91046, 91201, 91202, 91203, 91204, 91205, 91206, 91207, 91208, 91209, 91210, 91214, 91221, 91222, 91224, 91225, 91226, 91393, 91501.