We Buy Cars and Junk Cars for Cash in Kansas (KS)
Junk Car Medics is the place to get the most cash for cars in Kansas, including junk cars (scrap), old vehicles, and so much more. Get an offer or use our resources to make selling a junk car in Kansas a rewarding experience.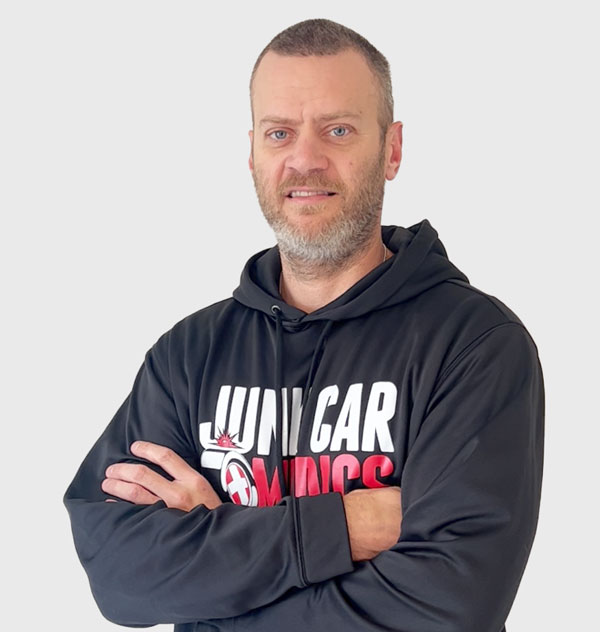 How to Junk a Car in Kansas
Selling a junk car in KS, also called junking a car, is quick, easy, and highly rewarding. The steps are below.
Get an offer online or by phone.
Accept your offer and schedule removal.
Sign over the vehicle title and get cash for your car in Kansas.
Our driver will arrive at the agreed-upon time and location with your payment.
What do I need to sell a car in Kansas?
You must follow state legal requirements to sell your car in Kansas. This means you need the following to get rid of an old junk car:
Title of the vehicle
Valid identification
Lien release if applicable
All available keys and fobs
Upon junking your car, you must notify the Kansas Department of Revenue, Division of Vehicles of the sale. We will walk you through it.
If you do not have the vehicle title, contact the DMV for a replacement title. You can contact us to discuss your options if you cannot get a replacement title. We're happy to help even if your car is unsellable.
Once you have all the paperwork, use our online form to get an instant cash offer with no hidden fees.
How do I transfer the title when I junk my car in Kansas
Signing the title and transferring vehicle ownership in Kansas is simple. All that needs to be done is Complete the transfer of title section with signatures and date..
For more details, please read our guide on transferring a car title in Kansas.
What are the benefits of selling junk cars in Kansas
The two main advantages of selling a junk vehicle are the environmental benefits and the financial gain.
Environmental Benefits
Recycling your junk car in Kansas is a step towards keeping the Sunflower State's environment pristine. Kansas's vast prairies and natural landscapes benefit from responsible car disposal, preventing pollution and preserving the state's natural habitats. Kansas's recycling efforts ensure that old vehicles are disposed of safely, protecting the state's natural beauty.
Financial Gain
The next most obvious benefit of selling your scrap car in Kansas is the monetary reward. Depending on the brand, model, age, and state of your car, you could earn hundreds of dollars or even thousands of dollars for your vehicle.
With a trustworthy cash for junk cars service in Kansas, you can be confident that you'll get a fair and attractive offer. So, why hesitate? Begin the process today and see what the #1 junk car buyer in Kansas has to offer.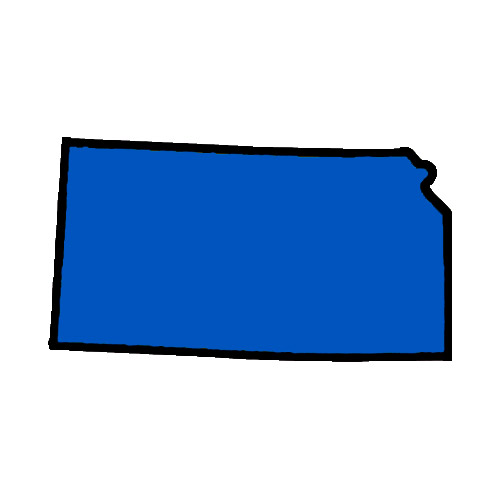 In Kansas, we buy used cars, but we specialize in buying junk cars. Over the years we have gathered substantial statistics across the state.
View common characteristics of junk and scrap cars in Kansas:
| | |
| --- | --- |
| Average Vehicle Year: | 2004 |
| Average Age: | 19 Years Old |
| Average Mileage: | 170,000 |
| Average Value: | $438.74 |
| Popular Models: | Ford Taurus, Ford F-150, Honda Accord |
Kansas Coverage Area
Below, find nearby junk car buyers in Kansas.
We service the United States including Iowa and Kentucky. It's time to get paid to get rid of your auto.
Frequently Asked Questions
We offer top value for junk cars today, ensuring excellent service. It's a quick, easy, and highly rewarding experience.
The best way to junk a car in Kansas is by using a service that provides top dollar, free removal by a tow truck driver, and exceeds expectations. We offer all of these and more.
The place to sell your car online and get the most money will vary based on the vehicle and location. Different car buyers in Kansas target different vehicles. Junk Car Medics makes you our best offer every time, no matter the vehicle.
To get the most cash for a junk car in Kansas get offers from multiple buyers, have the vehicle title, and negotiate the best deal.
The five most commonly scrapped cars in Kansas in 2023 are:
Ford Taurus
Ford F-150
Honda Accord
Chevrolet Malibu
Chevrolet Impala
These are generally old cars that we paid cash to buy.
Learn more about getting cash for junk cars
Become informed on when to sell, how to price, the selling process, and the perks in our detailed guide to car selling.