We Pay Cash for Junk Cars in Ohio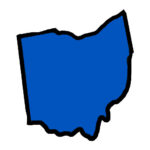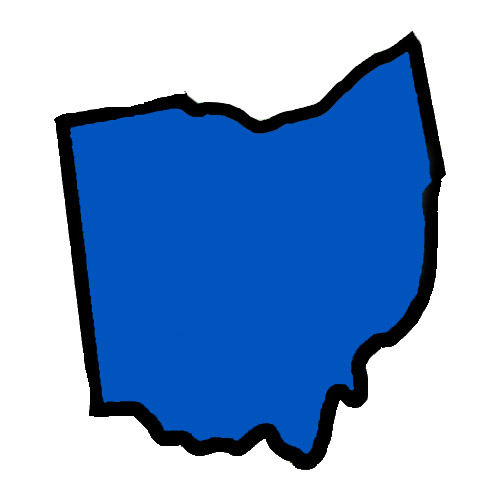 CALLING HOURS
 24 Hours a Day
Call Now: (855) 437-9728
PICKUP HOURS
Mon-Fri: 8 am – 7 pm
Sat: 8 am – 2 pm
Sun: Closed
Cash for Junk Cars in Alliance
Cash for Junk Cars in Ashland
Cash for Junk Cars in Ashtabula
Cash for Junk Cars in Athens
Cash for Junk Cars in Avon
Cash for Junk Cars in Avon Lake
Cash for Junk Cars in Barberton
Cash for Junk Cars in Beavercreek
Cash for Junk Cars in Berea
Cash for Junk Cars in Bowling Green
Cash for Junk Cars in Broadview Heights
Cash for Junk Cars in Brook Park
Cash for Junk Cars in Brunswick
Cash for Junk Cars in Canton
Cash for Junk Cars in Centerville
Cash for Junk Cars in Chillicothe
Cash for Junk Cars in Cleveland Heights
Cash for Junk Cars in Cuyahoga Falls
Cash for Junk Cars in Delaware
Cash for Junk Cars in Dublin
Cash for Junk Cars in Eastlake
Cash for Junk Cars in Elyria
Cash for Junk Cars in Euclid
Cash for Junk Cars in Fairborn
Cash for Junk Cars in Fairfield
Cash for Junk Cars in Findlay
Cash for Junk Cars in Forest Park
Cash for Junk Cars in Gahanna
Cash for Junk Cars in Garfield Heights
Cash for Junk Cars in Green
Cash for Junk Cars in Grove City
Cash for Junk Cars in Hamilton
Cash for Junk Cars in Hilliard
Cash for Junk Cars in Huber Heights
Cash for Junk Cars in Hudson
Cash for Junk Cars in Kent
Cash for Junk Cars in Kettering
Cash for Junk Cars in Lakewood
Cash for Junk Cars in Lancaster
Cash for Junk Cars in Lebanon
Cash for Junk Cars in Lima
Cash for Junk Cars in Lorain
Cash for Junk Cars in Mansfield
Cash for Junk Cars in Maple Heights
Cash for Junk Cars in Marion
Cash for Junk Cars in Marysville
Cash for Junk Cars in Mason
Cash for Junk Cars in Massillon
Cash for Junk Cars in Mayfield Heights
Cash for Junk Cars in Medina
Cash for Junk Cars in Mentor
Cash for Junk Cars in Miamisburg
Cash for Junk Cars in Middletown
Cash for Junk Cars in Newark
Cash for Junk Cars in Niles
Cash for Junk Cars in North Canton
Cash for Junk Cars in North Olmsted
Cash for Junk Cars in North Ridgeville
Cash for Junk Cars in North Royalton
Cash for Junk Cars in Norwood
Cash for Junk Cars in Oregon
Cash for Junk Cars in Oxford
Cash for Junk Cars in Painesville
Cash for Junk Cars in Parma
Cash for Junk Cars in Parma Heights
Cash for Junk Cars in Perrysburg
Cash for Junk Cars in Pickerington
Cash for Junk Cars in Piqua
Cash for Junk Cars in Portsmouth
Cash for Junk Cars in Reynoldsburg
Cash for Junk Cars in Riverside
Cash for Junk Cars in Rocky River
Cash for Junk Cars in Sandusky
Cash for Junk Cars in Shaker Heights
Cash for Junk Cars in Sidney
Cash for Junk Cars in Solon
Cash for Junk Cars in South Euclid
Cash for Junk Cars in Springboro
Cash for Junk Cars in Springfield
Cash for Junk Cars in Steubenville
Cash for Junk Cars in Stow
Cash for Junk Cars in Strongsville
Cash for Junk Cars in Sylvania
Cash for Junk Cars in Tallmadge
Cash for Junk Cars in Tiffin
Cash for Junk Cars in Trotwood
Cash for Junk Cars in Troy
Cash for Junk Cars in Twinsburg
Cash for Junk Cars in Upper Arlington
Cash for Junk Cars in Wadsworth
Cash for Junk Cars in Warren
Cash for Junk Cars in Westerville
Cash for Junk Cars in Westlake
Cash for Junk Cars in Whitehall
Cash for Junk Cars in Willoughby
Cash for Junk Cars in Wooster
Cash for Junk Cars in Xenia
Cash for Junk Cars in Youngstown
Cash for Junk Cars in Zanesville
Sell Your Car In Ohio To The Junk Car Medics
RESOURCES:
How to sell a car in OH
Can you sell a car without a title in Ohio?
Very helpful and on time with calls, person to look at car and ppeople to come pick up the car. I must say that I never received a receipt. ( a hard copy nor sent to my email) Other than that, I had a good experience.
The price they give you for your car, Is the price you get, good fast pick up, great.
Call (855) 437-9728 to Sell Your Car in Ohio