We Pay Cash for Junk Cars in Texas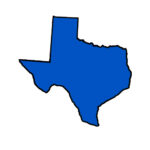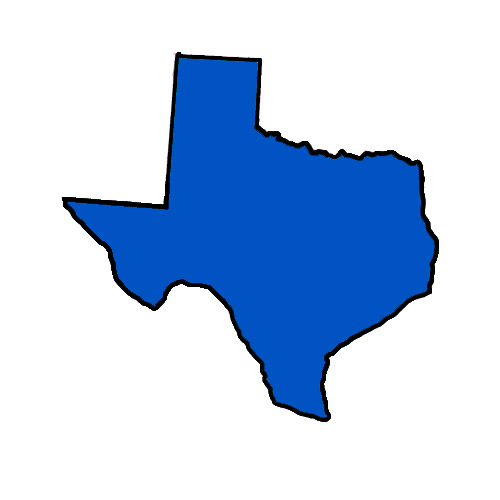 CALLING HOURS
 24 Hours a Day
Call Now: (855) 437-9728
PICKUP HOURS
Mon-Fri: 8 am – 7 pm
Sat: 8 am – 2 pm
Sun: Closed
Cash for Junk Cars in Abilene
Cash for Junk Cars in Alamo
Cash for Junk Cars in Alice
Cash for Junk Cars in Alvin
Cash for Junk Cars in Amarillo
Cash for Junk Cars in Angleton
Cash for Junk Cars in Balch Springs
Cash for Junk Cars in Beaumont
Cash for Junk Cars in Bedford
Cash for Junk Cars in Bellaire
Cash for Junk Cars in Belton
Cash for Junk Cars in Benbrook
Cash for Junk Cars in Big Spring
Cash for Junk Cars in Brownwood
Cash for Junk Cars in Bryan
Cash for Junk Cars in Burleson
Cash for Junk Cars in Cedar Hill
Cash for Junk Cars in Cedar Park
Cash for Junk Cars in Cibolo
Cash for Junk Cars in Cleburne
Cash for Junk Cars in College Station
Cash for Junk Cars in Colleyville
Cash for Junk Cars in Converse
Cash for Junk Cars in Coppell
Cash for Junk Cars in Copperas Cove
Cash for Junk Cars in Corinth
Cash for Junk Cars in Corsicana
Cash for Junk Cars in Deer Park
Cash for Junk Cars in Del Rio
Cash for Junk Cars in Denison
Cash for Junk Cars in DeSoto
Cash for Junk Cars in Dickinson
Cash for Junk Cars in Duncanville
Cash for Junk Cars in Eagle Pass
Cash for Junk Cars in Edinburg
Cash for Junk Cars in Ennis
Cash for Junk Cars in Euless
Cash for Junk Cars in Farmers Branch
Cash for Junk Cars in Flower Mound
Cash for Junk Cars in Forney
Cash for Junk Cars in Friendswood
Cash for Junk Cars in Galveston
Cash for Junk Cars in Georgetown
Cash for Junk Cars in Grapevine
Cash for Junk Cars in Greenville
Cash for Junk Cars in Haltom City
Cash for Junk Cars in Harker Heights
Cash for Junk Cars in Harlingen
Cash for Junk Cars in Horizon City
Cash for Junk Cars in Huntsville
Cash for Junk Cars in Hurst
Cash for Junk Cars in Hutto
Cash for Junk Cars in Keller
Cash for Junk Cars in Kerrville
Cash for Junk Cars in Killeen
Cash for Junk Cars in Kingsville
Cash for Junk Cars in Kyle
Cash for Junk Cars in La Porte
Cash for Junk Cars in Lake Jackson
Cash for Junk Cars in Lancaster
Cash for Junk Cars in League City
Cash for Junk Cars in Leander
Cash for Junk Cars in Little Elm
Cash for Junk Cars in Longview
Cash for Junk Cars in Lufkin
Cash for Junk Cars in Mansfield
Cash for Junk Cars in Marshall
Cash for Junk Cars in McAllen
Cash for Junk Cars in Midland
Cash for Junk Cars in Midlothian
Cash for Junk Cars in Mission
Cash for Junk Cars in Missouri City
Cash for Junk Cars in Murphy
Cash for Junk Cars in Nacogdoches
Cash for Junk Cars in New Braunfels
Cash for Junk Cars in North Richland Hills
Cash for Junk Cars in Odessa
Cash for Junk Cars in Orange
Cash for Junk Cars in Palestine
Cash for Junk Cars in Pampa
Cash for Junk Cars in Paris
Cash for Junk Cars in Pflugerville
Cash for Junk Cars in Pharr
Cash for Junk Cars in Plainview
Cash for Junk Cars in Port Arthur
Cash for Junk Cars in Rockwall
Cash for Junk Cars in Rosenberg
Cash for Junk Cars in Round Rock
Cash for Junk Cars in Rowlett
Cash for Junk Cars in Sachse
Cash for Junk Cars in Saginaw
Cash for Junk Cars in San Angelo
Cash for Junk Cars in San Benito
Cash for Junk Cars in San Juan
Cash for Junk Cars in San Marcos
Cash for Junk Cars in Schertz
Cash for Junk Cars in Seguin
Cash for Junk Cars in Sherman
Cash for Junk Cars in Socorro
Cash for Junk Cars in South Houston
Cash for Junk Cars in Southlake
Cash for Junk Cars in Stafford
Cash for Junk Cars in Stephenville
Cash for Junk Cars in Temple
Cash for Junk Cars in Texarkana
Cash for Junk Cars in Texas City
Cash for Junk Cars in The Colony
Cash for Junk Cars in Tyler
Cash for Junk Cars in Universal City
Cash for Junk Cars in University Park
Cash for Junk Cars in Victoria
Cash for Junk Cars in Waco
Cash for Junk Cars in Watauga
Cash for Junk Cars in Waxahachie
Cash for Junk Cars in Weatherford
Cash for Junk Cars in Weslaco
Cash for Junk Cars in Wichita Falls
Cash for Junk Cars in Wylie
Sell Your Car In Texas To The Junk Car Medics
RESOURCES:
How to sell a car in TX
Can you sell a car without a title in Texas?
Great experience! I had no idea how to get rid of my old car and needed to get rid of it quickly. I Googled how to get rid of an old car to junk and I ended up somehow looking at Junk Car Medic. It was so easy. After I read there philosophy and rules, I decided to give it a try and within 5 seconds of me submitting my information form, I received a quote for my car for $185 and I was very happy because I just wanted to get rid of the car as soon as possible. There were no hassles everything and was done efficiently. I got a call from the junkyard and they told me that they would be picking up my car and the next day they were there took it away and I was very pleased with the experience. I highly recommend it. I never thought it could be this easy to junk a car.
My experience was very good. The step by step instructions were helpful, I only wish the damage.section could let me be more detailed. As far as the pick up goes,we missed each other the first but got it done the next morning. A few hiccups,the gentleman that showed up was great. He was very friendly and pretty quick. All in all it was a good day and would definitely do it again.
They
[email protected]
4 hrs late and could have communicated that better, however the driver was friendly and plasent to work with. I would recommend and/or use them again.
Call (855) 437-9728 to Sell Your Car in Texas