We Buy Junk Cars For Cash in Cheektowaga, New York: Sell Any Condition
Get your best offer to sell your junk car for cash in Cheektowaga, NY to top-rated junk car buyers nearby.
Get an instant offer with our best price now:
We Pay Cash for Cars in Cheektowaga
Sell junk cars in Cheektowaga quick, easy, and painless. Get up to $1,500 for a junk car and up to $5,000 cash for cars.
Whether your car is in good condition or a wreck that needs a junkyard, our car buyers are ready to give you our highest offer.  Get your instant offer to sell your car in Cheektowaga in 1-2 minutes and have cash in your hand and your car towed away in 1-2 days.
Junk Car Medics Cheektowaga
Cheektowaga, NY 14221
(855) 587-0227
Calling Hours:
Call For Quote 24/7
Business Hours:
Mon-Fri: 8 am – 7 pm
Sat: 8 am – 2 pm
Sun: Closed
How to Sell Junk Cars in Cheektowaga, NY
Here's how it works:
Step 1: Get an Instant Offer Online or by Phone
We'll ask you a few basic questions about your car's condition, mileage, and whether you have the title.  It's a quick process that'll take less than 2 minutes to complete, and you'll get a fair market offer to junk your car.
Step 2: Accept Your Offer and Make Arrangements
After you accept your offer a representative will contact you to make arrangements for the removal of your junk car.  Towing and removal are free of charge.
Step 3: Get Paid More For Using Junk Car Medics in Cheektowaga
Upon pick up, sign over the title, hand over the keys, and you'll get paid on the spot with a check for your car.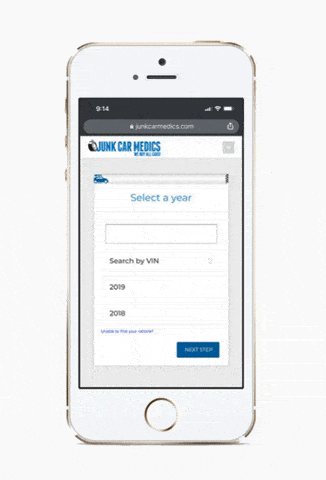 Why Junk My Car to Junk Car Medics?
Adam - Junk Car Medics Customer
"I needed to sell my old car. I didn't get as much as I wanted but, I'm not surprised since the car was nearly twenty years old. Junk Car Medics was great and will find a towing company for you so you'll be in contact with them frequently. I was given an offer that I accepted and less than twenty mins later I received an email letting me know what towing company I would have to arrange a pickup time with, followed by more emails with links on how to sign my title, my state rules regarding sales and titles. I called and gave them a time to come, the driver even came early because I called and told them I had made it home earlier than expected. The driver came in less than fifteen minutes, when I looked at their address I noticed that they were only about 4 blocks away from me, I was grateful that they found a place close by to cut down the wait time. The driver was nice, he made me laugh often before handing me a check and being on his way. Once the process was done I let Medics know and was sent the sale receipt the next day. Overall the experience was easy, I was nervous because I had never done this before."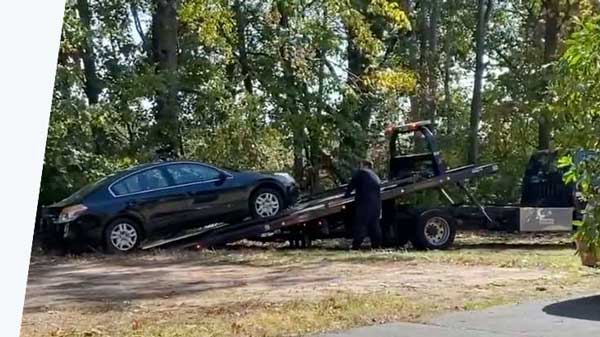 Sell While Junk Car Prices Are High in Cheektowaga
2007 Toyota Sienna

Zip: 14221
Sale Price: $805
Date: 09-18-2023
2009 Honda Accord

Zip: 14225
Sale Price: $615
Date: 09-10-2023
2009 Honda Accord

Zip: 14225
Sale Price: $615
Date: 09-09-2023
2014 Chevrolet Captiva Sport

Zip: 14215
Sale Price: $710
Date: 08-24-2023
2014 Chrysler Town and Country

Zip: 14214
Sale Price: $975
Date: 08-15-2023
2009 Volvo S-60

Zip: 14226
Sale Price: $500
Date: 07-26-2023
2009 Kia Spectra

Zip: 14209
Sale Price: $500
Date: 07-18-2023
2006 Toyota Prius

Zip: 14211
Sale Price: $665
Date: 07-14-2023
2009 Smart Fortwo Zip: 14219
Sale Price: $945
Date: 07-13-2023
2009 Hyundai Santa Fe

Zip: 14208
Sale Price: $680
Date: 07-10-2023
2008 Cadillac CTS

Zip: 14214
Sale Price: $500
Date: 07-08-2023
2007 Cadillac Escalade

Zip: 14227
Sale Price: $865
Date: 06-17-2023
2001 Chevrolet Silverado

Zip: 14206
Sale Price: $515
Date: 06-06-2023
2014 Chrysler Town & Country

Zip: 14211
Sale Price: $925
Date: 05-31-2023
2011 Chevrolet Traverse

Zip: 14207
Sale Price: $690
Date: 05-12-2023
2007 Chrysler 300

Zip: 14225
Sale Price: $500
Date: 05-12-2023
2011 Mazda 3

Zip: 14211
Sale Price: $545
Date: 05-10-2023
2005 Ford Explorer

Zip: 14220
Sale Price: $545
Date: 05-09-2023
2011 Chevrolet Malibu

Zip: 14225
Sale Price: $595
Date: 05-02-2023
2003 BMW X5

Zip: 14226
Sale Price: $550
Date: 04-18-2023
2007 Honda Accord

Zip: 14210
Sale Price: $770
Date: 04-17-2023
We Pay Cash for Junk Cars in Erie County and Near You
In addition to Cheektowaga, Junk Car Medics pays cash for junk cars in Buffalo, Depew and all of Erie County.