Sell My Junk Chevrolet Malibu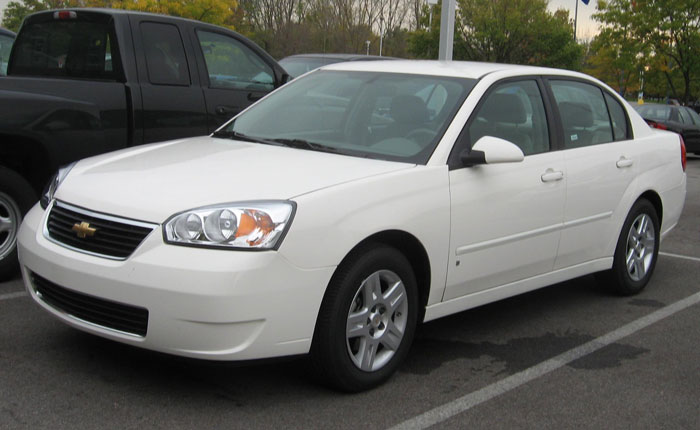 How Much Can You Get When Selling Your Junk Chevrolet Malibu?
Most of the time, we are able to offer between $150 and $750 for a car of this type, though this depends on what parts are available and still functional. The curb weight of between 3097 and 3126 pounds for a 2016 Malibu make it a considerable car for scrap metal. Multiple factors all combine to determine the offer we make whenever someone calls us with a junk car removal request.
Junk car buyers like us regularly buy damaged or worn out junk Chevrolet Malibu vehicles. In order to determine how much we pay for them, we appraise the cars according to some factors:
• The mileage of the car;
• Its condition;
• Its age;
• Its curb weight;
• Local scrap metal prices
There are also other factors to take into consideration: many Chevrolet Malibu vehicles were built with defective ignition coils. This causes the engine to misfire rapidly, increasing with age. If your car has functional coils, you'll be able to command a higher price for it since this particular part is in demand among Malibu owners. The same applies to a wide variety of other components and accessories commonly found on these vehicles.
Older Chevrolet Malibus benefit from having hard-to-find parts and a higher general curb weight. A 1970 Malibu weighs 3745 pounds without occupants, baggage or extra accessories mounted.
The History of the Chevrolet Malibu
The Malibu was in production during two periods of time: 1964 to 1983 and 1997 to the present day. When GM revived the model, several important things about it were changed: it transformed from a rear-wheel-drive vehicle to a front-wheel-drive one and underwent a significant makeover of its look. The original Malibu was called the Chevrolet Chevelle, with Malibu as a secondary nameplate badge that quickly outsold the original.
Recent Offers Made for Chevrolet Malibu Cars:
2009 Chevrolet Malibu

46545
$545
11-27-2022
2014 Chevrolet Malibu

96059
$860
11-25-2022
2005 Chevrolet Malibu

11430
$615
11-25-2022
2012 Chevrolet Malibu

53216
$625
11-25-2022
2012 Chevrolet Malibu

53216
$640
11-25-2022
2012 Chevrolet Malibu

48202
$715
11-23-2022
1999 Chevrolet Malibu

11203
$595
11-19-2022
2009 Chevrolet Malibu

46616
$670
11-15-2022
2010 Chevrolet Malibu

31210
$575
11-14-2022
2012 Chevrolet Malibu

98092
$510
11-11-2022
2012 Chevrolet Malibu

95207
$940
11-11-2022
2005 Chevrolet Malibu

18661
$555
11-10-2022
2012 Chevrolet Malibu

77016
$595
11-09-2022
2011 Chevrolet Malibu

18031
$615
11-08-2022
2011 Chevrolet Malibu

76137
$505
11-07-2022
Should I Junk my Chevrolet Malibu?
You may be going back and forth, thinking "Do I sell my car for cash or not?" Although the Malibu is a great car, you may want to scrap yours if it's damaged and the cost of repair is greater than the car's value. If it suffers from the defective engine parts and passlock sensors like so many others, you may find replacement parts too hard and too expensive to find.
In this case, you should get in touch with us and get a quote on your junk Chevrolet Malibu. We'll take wrecks and totaled cars as well, so give us a call and get an estimate today.
Call (855) 587-0227 or request a quote online to sell your Chevrolet Malibu.