Cash for Junk Cars in Concord, CA: $100-$5,000+
Get your best offer to sell your junk car for cash in Concord, CA to top-rated junk car buyers nearby.
Get a fast offer with our best price now:
We Buy Junk Cars for Cash in Concord
Condition doesn't matter to us, we buy junk cars in Concord, CA. If your junk car has a dead battery, a slipping transmission, engine trouble, or accident damage, we'll gladly make you an offer. As we're the best junk car buyer in Concord we see the value in a junk car that the average buyer wouldn't see. While the car may not run anymore or could require some tape, prayers, and a few tricks to operate, to us, it's valuable and worth every penny that we offer you.
We'll make an offer based on the car's weight in recyclable materials as well as pay you for any working parts on the car that can be repaired and resold. This gives you the maximum amount allowable for a junk car that causes you nothing but headaches. We don't need much to get started either. All you have to do is give us a call and one of our expert appraisers will be available to answer questions and provide you with a free quote for your junk car.
Junk Car Medics Concord
Concord, CA 94519
(855) 587-0227
Calling Hours:
Call For Quote 24/7
Business Hours:
Mon-Fri: 8 am – 7 pm
Sat: 8 am – 2 pm
Sun: Closed
Top rated junk car buyers.
How to Sell Junk Cars in
Concord, CA
Sell junk cars in Concord, CA with our quick, easy, painless process. Get up to $300, $500, even $1,500 cash for junk cars, old cars, damaged cars, and used cars.
Here's how it works:
Step 1: Get an Instant Offer Online or by Phone
We'll ask you a few basic questions about your car's condition, mileage, and whether you have the title.  It's a quick process that'll take less than 2 minutes to complete, and you'll get a fair market offer to junk your car.
Step 2: Accept Your Offer and Make Arrangements
After you accept your offer a representative will contact you to make arrangements for the removal of your junk car.  Towing and removal are free of charge.
Step 3: Get Paid More For Using Junk Car Medics in
Concord
Upon pick up, sign over the title, hand over the keys, and you'll get paid on the spot with a check for your car.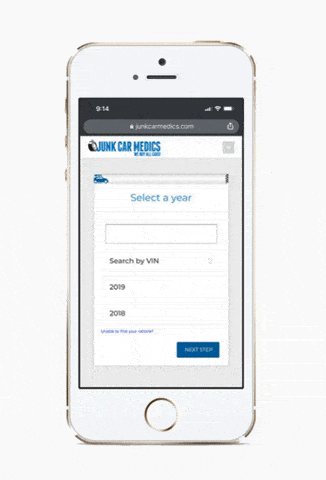 Why Junk Your Car to Junk Car Medics?
Jon S. - Junk Car Medics Customer
I was trying to get rid of my 2008 GMC 1500 that needed a new transmission. Out of 8 different company's not only was there online quote fast and simple but they offered the best and highest price. When accepting the offer they made it easy with no complications. I scheduled my appointment and the driver came by the next day to remove it and pay me. If you are trying to get rid of your junk car they are the ones I recommend!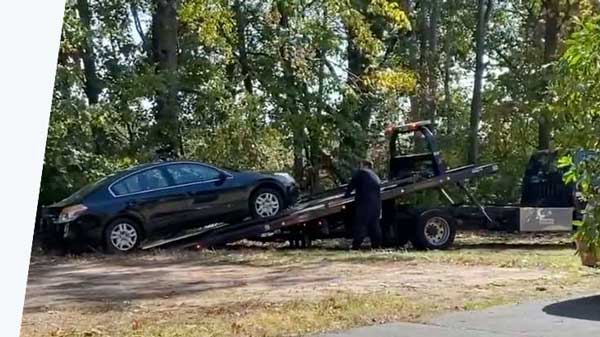 Recent Junk Car Offers in
Concord, CA
2006 Ford Fusion

94518
$440
05-02-2023
2000 Dodge Durango

94520
$415
04-16-2023
2008 Toyota RAV4

94526
$920
04-10-2023
Concord, CA [datetoday]
Junk Car Prices and Resources for
Concord, CA
Top 7 Used Cars in
Concord, CA
Coming soon
Top 7 Junk Cars in
Concord, CA
Coming soon
Have you come up with neat ways to keep your car from falling all the way apart? Perhaps you've had to tie a shoestring to your windshield wipers to get them to work in the rain? Maybe your driver side mirror is held on with super glue and duct tape? Or do you have to complete some kind of giggle and wiggle trick to get the car windows to go up? We'll come up with anything to hold onto a junk car in Concord, CA. There's something about the expense of buying a new car and the emotional detachment of selling your old one that causes many car owners to go to great lengths to keep the car functioning. However, if your junk car in Concord, CA is literally being held together by duct tape, it is safe to say that it's no longer safe to operate. Taped on mirrors, rigged wipers, and tricks to make doors pop open might seem like a quick fix, but these are all safety hazards that could end up costing you more than it would to buy a new car.
We buy junk cars all over Concord
If the only thing holding your junk car in Concord together is hope and duct tape you should really think about moving on. Junk cars only lead to more serious and costly problems down the road. Whether a car is physically or mechanically damaged, it can result in some safety issues. A broken mirror makes it hard for you to adjust and see your blind spots. Car windows that don't properly function make it inconvenient for you to do things like order food and get gas or even protect yourself from the wet weather. Rather than deal with the drama your junk car in Concord has caused, you can sell it and get a better one. One you won't have to cross your fingers in before you drive away. Junk Car Medics is a junk car buyer near you that can make you an offer on your junk car in Concord. We don't need much information from you, and we're not too concerned with the condition of the car like an individual buyer or dealership might be worried about.
How do I sell my junk car in Concord, CA?
Give us a call and have information on your car ready such as make, model, year, and current condition. Receive a quote from our expert appraisers. Accept the offer and schedule an appointment for junk car removal in Concord, CA at a day a time most convenient for you. On the day of removal, sign your title over to us and receive your payment.
Where can I go to get a cop of my vehicle title?
You can contact your local California Department of Motor Vehicles
What do I do with the license plates?
Turn them over to the DMV.
---
We buy cars in the areas of Antioch, Lafayette, Pleasant Hill, Brentwood, Martinez, Richmond, Clayton, Town of Moraga, San Pablo, Oakley, San Ramon, Town of Danville, Orinda, Walnut Creek.
And zip codes of: 94518, 94519, 94520, 94521, 94522, 94529, 94565.