Your Choice
of Auto Junkyards in Williamsport, PA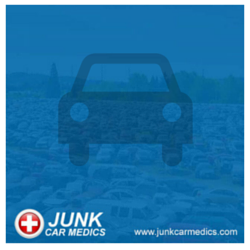 At Junk Car Medics we want to make sure you get taken care of, whether that's by us or someone else.  We care about our customers so we've put together a list of other auto junkyards in Williamsport, PA that you can contact about selling your junk car for cash in Williamsport.  Feel free to browse the list and contact them, or give us a call to get the best service and price in Pennsylvania.
Auto Junkyards in Williamsport, PA Near You
Current Listings
Wood's Garage Towing & Auto Body Repair LLC
1313 Commerce Park Dr., Williamsport, PA 17701
http://www.woods-garage.com
1-570-323-8852
CARQUEST Auto Parts
205 Fleming Street Rear, South Williamsport, PA 17702
http://www.locations.carquest.com
1-570-321-7540
Your Name Here
Want to get listed? If you are a reputable auto junkyard we'll list you so that our visitors can have the best options besides us? Fill out this brief form and we'll be in touch.