Cash for Junk Cars in Lancaster, PA: $100-$5,000+
Get your best offer to sell your junk car for cash in Lancaster, PA to top-rated junk car buyers nearby.
Get an offer in 1-2 minutes
to sell your car now.
We Buy Junk Cars for Cash in Lancaster
View Recent Junk Car Prices in Lancaster
Are you driving a lemon? Do you live in Lancaster, PA? If the answer to both questions is a resounding "yes", then you need to know that there is a way to get cash for your clunker in Lancaster from a Pennsylvania auto junk yard.
JunkCarMedics.com will pay you up to $1000 or more in cash for junk cars in Lancaster, PA and provide free removal. Call (855) 587-0227 now!
You can also donate your car to a local charity in Lancaster County because you will feel good about it and it's a tax write-off!
In other words, if you are driving to John J Jeffries Restaurant on Harrisburg Avenue and your car dies along the way, you may call us immediately in order to sell your junk car for scrap. If anything like this happens to you, you should know that our team of skilled auto junk yard experts will be standing by in order to offer you free towing from the best around, not like the other auto junk yards in Lancaster.
At JunkCarMedics.com, we specialize in vehicle removal which is speedy and reliable, and we always pay competitive rates for junk cars in Lancaster PA.
When you choose us, you'll find that we operate with complete transparency and that we will go the extra mile in order to help you enjoy a one hundred percent stress-free transaction in selling your junk car for cash in Lancaster!
Avoid Shady Car Junk Yards in Lancaster With The Junk Car Medics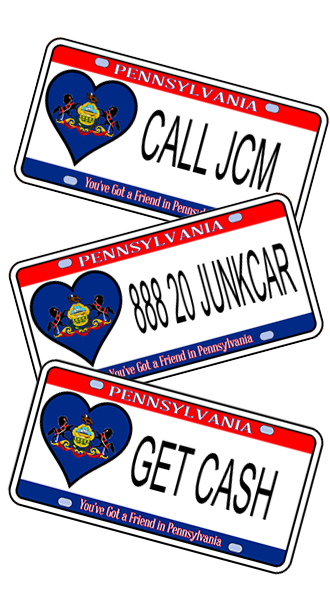 Now that you know who we are and what we do, let's talk about the legal requirements for car owners who wish to access cash for junk cars in the Keystone State (PA).
You'll need to fill out paperwork before you sell your car for scrap. This means completing a Damage Disclosure Statement, which is found on the reverse side of a title to a vehicle. If you don't see this form on the flip side of your title, DMV reps will be able to give you what you need. You can visit the local DMV to find out more.
Have your title and proof of registration with you while the cash transaction happens. We'll need that for ownership of the vehicle. We'll provide free junk car removal in Lancaster, PA as long as you have these documents.
Take off the license plates and return them to the local DMV.
Please Connect With Us and Get Cash for Cars in Lancaster Today!
At this point, we've covered all of the bases. The act of selling a junk car for cash in Lancaster, Pennsylvania is really pretty simple and straightforward. If you have a question or comment about this article, or about our company, we urge you to reach out to us today. Our team members are an integral part of the Lancaster, PA community and these professionals will be pleased to respond to your comments or queries.
Thanks so much for dropping by today. We hope that you've enjoyed learning about JunkCarMedics.com. Our caring staff members will act as "medics" who are able to administer a quick cure to all of your automobile woes.
We will take your old ride off of your hands in no time flat and then give you cash for your junk car in Lancaster which you may spend on anything that you wish.
JunkCarMedics.com
Lancaster, PA 17573
(855) 587-0227
Calling Hours:
Call For Quote 24/7
Business Hours:
Mon-Fri: 8 am – 7 pm
Sat: 8 am – 2 pm
Sun: Closed
Top rated junk car buyers.
Read all reviews
Recent Junk Car Offers in Lancaster, PA
We Service Lancaster & Surrounding
We buy junk cars in neighborhoods such as: Cabbage Hill, Chestnut Hill, Downtown, Downtown Investment District, East End, Eighth Ward, Gallery Row, Galebach Ward, Northwest Corridor, Penn Square, Prospect Heights, Seventh Ward, Sixth Ward, Uptown, West End, and Woodward Hill.
We buy cars in the following zip codes in Lancaster: 17573, 17601, 17602, 17603, 17604, 17605, 17606, 17607, 17608, 17611.