We Buy Junk Cars For Cash in La Vergne, Tennessee: Sell Any Condition
Get your best offer to sell your junk car for cash in La Vergne, TN to top-rated junk car buyers nearby.
Get an instant offer with our best price now:
We Pay Cash for Cars in La Vergne
Sell junk cars in La Vergne quick, easy, and painless. Get up to $1,500 for a junk car and up to $5,000 cash for cars.
Whether your car is in good condition or a wreck that needs a junkyard, our car buyers are ready to give you our highest offer.  Get your instant offer to sell your car in La Vergne in 1-2 minutes and have cash in your hand and your car towed away in 1-2 days.
Junk Car Medics La Vergne
La Vergne, TN 37086
(855) 587-0227
Calling Hours:
Call For Quote 24/7
Business Hours:
Mon-Fri: 8 am – 7 pm
Sat: 8 am – 2 pm
Sun: Closed
How to Sell Junk Cars in La Vergne, TN
Here's how it works:
Step 1: Get an Instant Offer Online or by Phone
We'll ask you a few basic questions about your car's condition, mileage, and whether you have the title.  It's a quick process that'll take less than 2 minutes to complete, and you'll get a fair market offer to junk your car.
Step 2: Accept Your Offer and Make Arrangements
After you accept your offer a representative will contact you to make arrangements for the removal of your junk car.  Towing and removal are free of charge.
Step 3: Get Paid More For Using Junk Car Medics in La Vergne
Upon pick up, sign over the title, hand over the keys, and you'll get paid on the spot with a check for your car.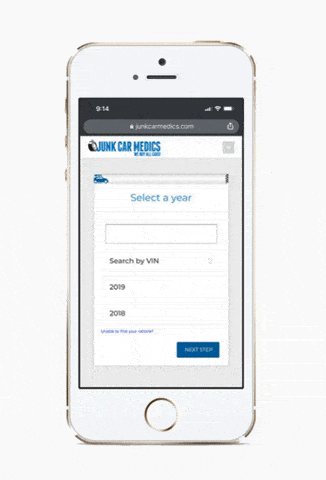 Why Junk My Car to Junk Car Medics?
Brian S. - Junk Car Medics Customer
"Simple, easy, quick process. Was able to get rid of my car through Junk Car Medics painlessly. Offered me a great deal, twice as much as any other place. Great communication, tow guy was courteous, and had a check for me at time of pick-up. I definitely recommend these guys!"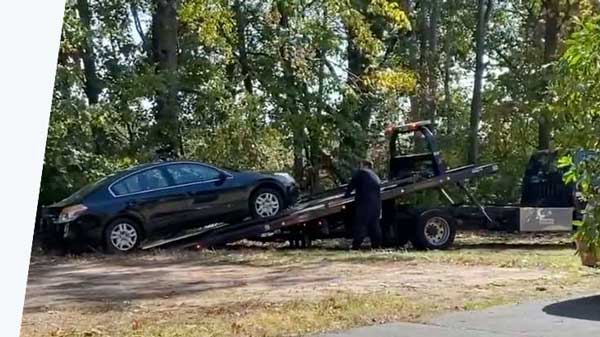 Sell While Junk Car Prices Are High in La Vergne
2007 Bmw 750

Zip: 37087
Sale Price: $695
Date: 09-05-2023
2007 Bmw 750

Zip: 37087
Sale Price: $695
Date: 09-02-2023
2007 Bmw 750

Zip: 37087
Sale Price: $805
Date: 09-01-2023
2008 Chrysler Town & Country

Zip: 37086
Sale Price: $940
Date: 07-31-2023
2008 Chrysler Town & Country

Zip: 37086
Sale Price: $940
Date: 07-31-2023
1998 Ford Explorer

Zip: 37087
Sale Price: $940
Date: 07-01-2023
2000 Ford F-150

Zip: 37087
Sale Price: $710
Date: 05-01-2023
2013 Chrysler 200

Zip: 37086
Sale Price: $675
Date: 04-26-2023
2005 Honda Civic

Zip: 37086
Sale Price: $540
Date: 04-04-2023
2011 Nissan Altima

Zip: 37086
Sale Price: $675
Date: 04-03-2023
2006 Dodge Ram 1500

Zip: 37086
Sale Price: $520
Date: 01-29-2023
2007 KIA Sportage

Zip: 37086
Sale Price: $515
Date: 01-03-2023
2011 Ford Fiesta

Zip: 37086
Sale Price: $805
Date: 11-29-2022
2019 Lexus RX 450h

Zip: 37086
Sale Price: $6095
Date: 11-08-2022
2016 BMW 3-Series

Zip: 37087
Sale Price: $5615
Date: 10-31-2022
2006 Chrysler PT Cruiser

Zip: 37086
Sale Price: $890
Date: 06-07-2022
2003 Chrysler PT Cruiser

Zip: 37086
Sale Price: $805
Date: 04-18-2022
2000 Chevrolet Suburban

Zip: 37086
Sale Price: $640
Date: 04-14-2022
2007 Jeep Commander

Zip: 37087
Sale Price: $750
Date: 01-09-2022
2000 Ford Ranger

Zip: 37086
Sale Price: $820
Date: 12-02-2021
2004 Hyundai Sonata

Zip: 37087
Sale Price: $550
Date: 11-26-2021