We Buy Junk Cars For Cash in Mt. Juliet, Tennessee: Sell Any Condition
Get your best offer to sell your junk car for cash in Mt. Juliet, TN to top-rated junk car buyers nearby.
Get an instant offer with our best price now:
We Pay Cash for Cars in Mt. Juliet
Sell junk cars in Mt. Juliet quick, easy, and painless. Get up to $1,500 for a junk car and up to $5,000 cash for cars.
Whether your car is in good condition or a wreck that needs a junkyard, our car buyers are ready to give you our highest offer.  Get your instant offer to sell your car in Mt. Juliet in 1-2 minutes and have cash in your hand and your car towed away in 1-2 days.
Junk Car Medics Mt. Juliet
Mt. Juliet, TN 37121
(855) 587-0227
Calling Hours:
Call For Quote 24/7
Business Hours:
Mon-Fri: 8 am – 7 pm
Sat: 8 am – 2 pm
Sun: Closed
How to Sell Junk Cars in Mt. Juliet, TN
Here's how it works:
Step 1: Get an Instant Offer Online or by Phone
We'll ask you a few basic questions about your car's condition, mileage, and whether you have the title.  It's a quick process that'll take less than 2 minutes to complete, and you'll get a fair market offer to junk your car.
Step 2: Accept Your Offer and Make Arrangements
After you accept your offer a representative will contact you to make arrangements for the removal of your junk car.  Towing and removal are free of charge.
Step 3: Get Paid More For Using Junk Car Medics in Mt. Juliet
Upon pick up, sign over the title, hand over the keys, and you'll get paid on the spot with a check for your car.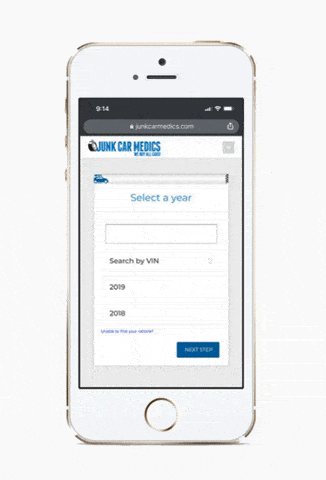 Why Junk My Car to Junk Car Medics?
Janet - Junk Car Medics Customer
"I was pleasantly surprised at how easy the process was. Within minutes of filling out information about my car, I had a higher than expected offer, given that our car was damaged in an accident. I was able to schedule pickup for the following day, and the driver showed up early with a check for the quoted amount. I would highly recommend Junk Car Medics to anyone looking to get rid of an older or damaged car."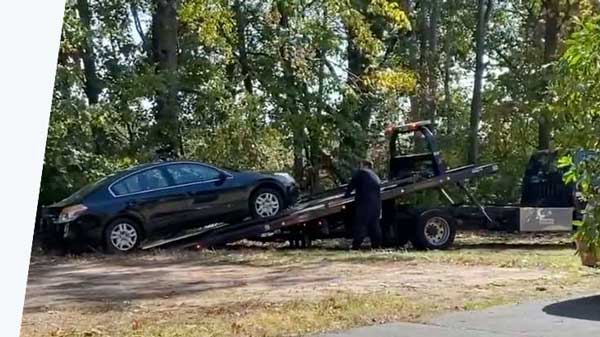 Sell While Junk Car Prices Are High in Mt. Juliet
2010 Ford Escape

Zip: 37129
Sale Price: $765
Date: 09-21-2023
2013 Hyundai Elantra

Zip: 37138
Sale Price: $985
Date: 09-08-2023
2008 Honda Civic

Zip: 37128
Sale Price: $535
Date: 08-31-2023
2000 Ford Explorer

Zip: 37135
Sale Price: $940
Date: 08-10-2023
2007 Bmw X5

Zip: 37135
Sale Price: $835
Date: 07-27-2023
2006 Toyota Corolla

Zip: 37138
Sale Price: $755
Date: 07-22-2023
2014 Subaru Outback

Zip: 37122
Sale Price: $655
Date: 07-21-2023
2014 Subaru Outback

Zip: 37122
Sale Price: $655
Date: 07-21-2023
2011 Nissan Altima

Zip: 37122
Sale Price: $620
Date: 07-20-2023
2006 Infiniti M

Zip: 37122
Sale Price: $740
Date: 07-15-2023
2005 Nissan Xterra

Zip: 37129
Sale Price: $525
Date: 07-05-2023
2005 Nissan Xterra

Zip: 37129
Sale Price: $640
Date: 07-01-2023
2010 Nissan Versa

Zip: 37135
Sale Price: $675
Date: 06-11-2023
2005 Mazda MAZDA6

Zip: 37129
Sale Price: $940
Date: 06-07-2023
2008 Honda Civic

Zip: 37130
Sale Price: $765
Date: 06-02-2023
2010 Nissan Versa

Zip: 37135
Sale Price: $675
Date: 01-21-2023
2006 Toyota Sienna

Zip: 37129
Sale Price: $565
Date: 01-16-2023
2012 Volkswagen Beetle

Zip: 37128
Sale Price: $545
Date: 01-10-2023
2012 Chrysler 200

Zip: 37130
Sale Price: $675
Date: 12-29-2022
2012 Honda Civic

Zip: 37128
Sale Price: $870
Date: 12-19-2022
2012 Ford Escape

Zip: 37127
Sale Price: $795
Date: 12-10-2022