We Pay More Cash For Cars in Bakersfield, CA
Junk your car to Bakersfield's #1 cash for cars service that gets you up to $500 more.
Get a fast offer with our best price now:
Bakersfield Gives Top Dollar For Junk Cars
Since you are reading this I can assume that you have a junk car that you plan to get rid of. If so, you are in luck because we buy junk cars all throughout Bakersfield. You might be a little hesitant to trust the Junk Car Medics, but the truth is you should not be. Call us at (855) 587-0227 and let us earn your trust as well as verify that we're your top junk car buyers in Bakersfield. When you call you will talk with a trained buyer that recognizes the neighborhood market as well as what the going rate is for junk cars.
It is possible that you cannot drive your junk car to us due to the fact that it is broken down or maybe even wrecked. Also, maybe you just don't want to be seen in that old clunker of yours. If either of those are true our tow truck drivers will gladly come and pick your car up for you in Bakersfield and tow it to one of our auto junk yards free of charge.
Junk Car Medics Bakersfield
Bakersfield, CA 93305
(855) 587-0227
Calling Hours:
Call For Quote 24/7
Business Hours:
Mon-Fri: 8 am – 7 pm
Sat: 8 am – 2 pm
Sun: Closed
Top rated junk car buyers.
How to Sell Junk Cars in
Bakersfield, CA
Sell junk cars in Bakersfield, CA with our quick, easy, painless process. Get up to $300, $500, even $1,500 cash for junk cars, old cars, damaged cars, and used cars.
Here's how it works:
Step 1: Get an Instant Offer Online or by Phone
We'll ask you a few basic questions about your car's condition, mileage, and whether you have the title.  It's a quick process that'll take less than 2 minutes to complete, and you'll get a fair market offer to junk your car.
Step 2: Accept Your Offer and Make Arrangements
After you accept your offer a representative will contact you to make arrangements for the removal of your junk car.  Towing and removal are free of charge.
Step 3: Get Paid More For Using Junk Car Medics in
Bakersfield
Upon pick up, sign over the title, hand over the keys, and you'll get paid on the spot with a check for your car.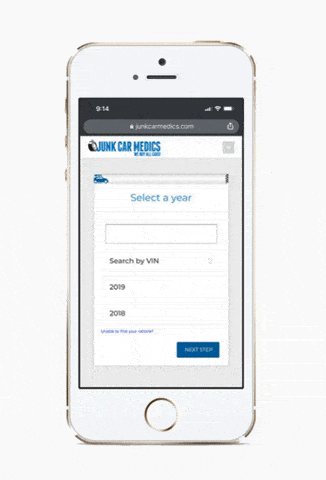 Why Junk Your Car to Junk Car Medics?
Jon S. - Junk Car Medics Customer
I was trying to get rid of my 2008 GMC 1500 that needed a new transmission. Out of 8 different company's not only was there online quote fast and simple but they offered the best and highest price. When accepting the offer they made it easy with no complications. I scheduled my appointment and the driver came by the next day to remove it and pay me. If you are trying to get rid of your junk car they are the ones I recommend!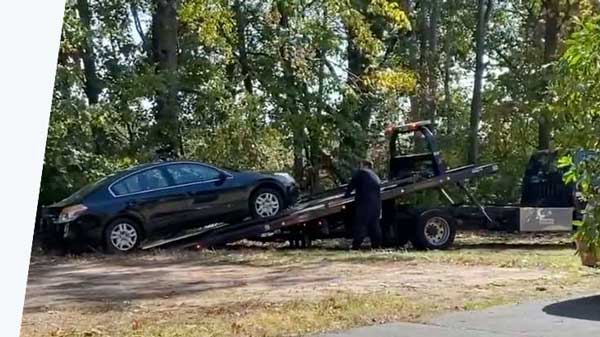 Junk Car Prices and Resources for
Bakersfield, CA
Over the last 12 months junk car prices in Bakersfield, CA increased 83% on average for vehicle year models 1998-2008, the most commonly junked years! Let's take a look at some of the numbers:
Most Common Junk Cars in Bakersfield
2006 Jeep Grand Cherokee - $581.67
2011 Dodge Avenger - $1,021.67
1999 Honda Accord - $313.33
2002 Gmc Envoy - $305.00
2006 Chevrolet Impala - $445.00
2004 Saturn Vue - $282.50
2009 Mazda CX-7 - $1,465.00
2000 Toyota Camry - $350.00
2005 Honda Civic - $332.50
1995 Honda Accord - $152.50
Junk Car Prices in Bakersfield by Year
1998 - $222.14
1999 - $270.36
2000 - $292.78
2001 - $368.75
2002 - $281.88
2003 - $310.00
2004 - $646.25
2005 - $318.75
2006 - $522.00
2009 - $945.71
10 Cars Worth Over $500 in Bakersfield
2004 Acura Tl - $1,065.00
2004 Nissan Frontier - $1,820.00
2006 Kia Sedona - $1,045.00
2008 Chevrolet Suburban - $3,210.00
2008 Toyota Prius - $1,975.00
2009 BMW 3-Series - $1,605.00
2009 Subaru Legacy - $815.00
2011 Chevrolet Cruze - $1,295.00
2013 Ford Focus - $1,070.00
2014 Nissan Altima - $1,335.00
If you would rather donate your car to a regional charity or just have it recycled give us a call and we'll also aid you with that entire process. If you submit an itemized income tax return you could get a tax obligation write-off for donating your junk car.
For how long is your junk car quote valid for?
The market has been varying of late so we will ensure our quote for 1 day, but as soon as you accept it will be valid until we pick it up. There are no bait and switch techniques here. Simply pleasant junk car buyers in Bakersfield.
Do you pay one of the most?
The main thing many aren't sure about as far as ditching a car in Bakersfield is that you are being paid based on the weight of the vehicle. Virtually everybody takes the exact same smashed vehicles to the very same steel mills so we're all going to supply a similar quote. The key to our business is the service we offer. I know you will not be disappointed. Don't believe me? Call and discover.
What paperwork do I need to sell my junk car to you?
You will need your title and registration of the vehicle. If you have one but not the other we most likely will still be able to assist you so don't rule us out, give us a call anyway.
---
We buy cars in the areas of: Lamont, Arvin, Shafter, Wasco, Taft, Porterville, Lindsay, Delano, Tulare, Exeter, Farmersville, Fillmore, Corcoran.
And zip codes of: 93301, 93302, 93303, 93304, 93305, 93306, 93307, 93308, 93309, 93311, 93312, 93313, 93314, 93380, 93383.
Junkyards That Buy Junk Cars in Bakersfield
Junk Car Medics works with the top junkyards in Bakersfield to get you the best price for your junk car.  View all the junkyards in Bakersfield, CA.
Recent Junk Car Offers in
Bakersfield, CA
2005 Honda Accord

93309
$510
05-18-2022
2003 Lexus GS

93307
$565
05-13-2022
2001 Honda Civic

93308
$510
05-12-2022
2003 GMC Yukon

93307
$600
04-28-2022
2001 Bmw 740

93313
$620
04-27-2022
1998 Toyota Camry

93307
$565
03-16-2022
2007 Honda Odyssey

93305
$935
03-07-2022
2008 Lexus IS

93306
$655
03-06-2022
1990 Ford F150

93314
$620
02-28-2022
2010 Volkswagen Routan

93314
$695
02-16-2022
2016 Nissan Sentra

93307
$505
02-12-2022
2006 Ford Escape

93309
$695
02-10-2022
2004 Ford Mustang

93304
$605
02-05-2022
2005 Chevrolet Equinox

93313
$525
01-14-2022
2005 Bmw 525

93306
$805
01-07-2022