Cash for Junk Cars in Chula Vista, CA: $100-$5,000+
Get your best offer to sell your junk car for cash in Chula Vista, CA to top-rated junk car buyers nearby.
Get a fast offer with our best price now:
We Buy Junk Cars for Cash in Chula Vista
As one of the top-rated junk car buyers in Chula Vista, CA, we offer excellent payouts for ruined vehicles of all kinds. Concerned that your car won't offer much on the used car market? Sell it to us and you can get paid on the spot. We offer same-day service and 24/7 phone support so you have access us at any time. We buy junk cars in Chula Vista and our appraisal experts go the extra mile when making offers for used cars. Instead of solely considering the curb weight of the car and multiplying it by the latest scrap metal prices, we also look at any useful components your car may have. A single high-demand part or accessory could earn a significant boost in pay when it comes to selling junk cars in Chula Vista, CA. Not only do we buy ruined vehicles, but we are also ready to purchase used cars in decent shape. A relatively new vehicle in good condition can get you up to $7,500 from us, so feel free to give us a call and ask for a quote!
An overview of Junk Car Medics:
You can sell us any junk car in Chula Vista, CA
We buy all cars, in all conditions, even wrecks.
You always get paid top dollar when you choose us
We'll pay you according to the latest scrap metal prices in Chula Vista, CA
You can sell us your clunker even if you don't have the title.
Junk Car Medics Chula Vista
Chula Vista, CA 91909
(855) 587-0227
Calling Hours:
Call For Quote 24/7
Business Hours:
Mon-Fri: 8 am – 7 pm
Sat: 8 am – 2 pm
Sun: Closed
Top rated junk car buyers.
How to Sell Junk Cars in
Chula Vista, CA
Sell junk cars in Chula Vista, CA with our quick, easy, painless process. Get up to $300, $500, even $1,500 cash for junk cars, old cars, damaged cars, and used cars.
Here's how it works:
Step 1: Get an Instant Offer Online or by Phone
We'll ask you a few basic questions about your car's condition, mileage, and whether you have the title.  It's a quick process that'll take less than 2 minutes to complete, and you'll get a fair market offer to junk your car.
Step 2: Accept Your Offer and Make Arrangements
After you accept your offer a representative will contact you to make arrangements for the removal of your junk car.  Towing and removal are free of charge.
Step 3: Get Paid More For Using Junk Car Medics in
Chula Vista
Upon pick up, sign over the title, hand over the keys, and you'll get paid on the spot with a check for your car.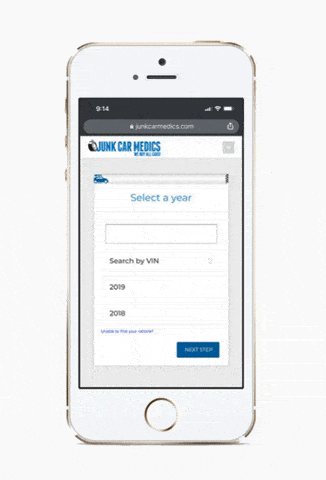 Why Junk Your Car to Junk Car Medics?
Jon S. - Junk Car Medics Customer
I was trying to get rid of my 2008 GMC 1500 that needed a new transmission. Out of 8 different company's not only was there online quote fast and simple but they offered the best and highest price. When accepting the offer they made it easy with no complications. I scheduled my appointment and the driver came by the next day to remove it and pay me. If you are trying to get rid of your junk car they are the ones I recommend!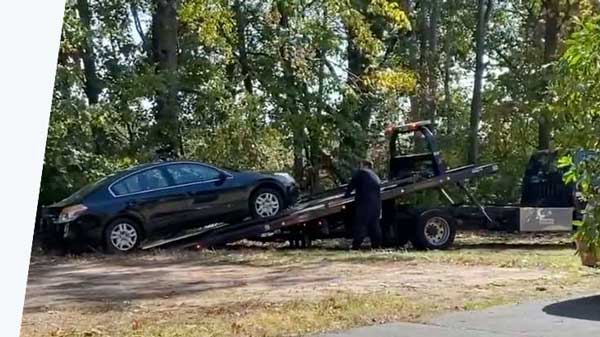 Junk Car Prices and Resources for
Chula Vista, CA
Over the last 12 months junk car prices in Chula Vista, CA decreased 19% on average for vehicle year models 1998-2008, the most commonly junked years! Let's take a look at some of the numbers:
Most Common Junk Cars in Chula Vista
2005 Hyundai Sonata - $765.00
2008 Toyota Sienna - $2,255.00
2006 Toyota Corolla - $870.00
1993 Lexus GS 300 - $195.00
2013 Toyota Prius - $1,875.00
1994 Chevrolet Caprice - $350.00
2006 Honda Accord - $1,015.00
1994 Jaguar XJ Sedan - $320.00
2008 Ford Fusion - $655.00
2011 Chevrolet Cruze - $1,075.00
Junk Car Prices in Chula Vista by Year
1994 - $223.33
1997 - $251.67
1998 - $410.00
1999 - $283.00
2001 - $322.50
2002 - $454.17
2006 - $807.50
2007 - $781.67
2008 - $987.00
2011 - $898.33
10 Cars Worth Over $500 in Chula Vista
2002 Chevrolet Silverado 1500 - $800.00
2006 Lexus ES 330 - $1,165.00
2006 Mini Cooper - $1,115.00
2007 Toyota Corolla - $1,270.00
2008 Infiniti EX - $1,100.00
2010 Infiniti M - $1,165.00
2011 Volvo S40 - $1,080.00
2012 Bmw 328 - $2,525.00
2010 Mercedes-Benz C - $1,670.00
2014 Chevrolet Sonic - $1,970.00
One of the most valuable services we offer is free removal in Chula Vista, CA. Whether you have an old car you don't use anymore or you find abandoned vehicles on your property, you can be sure you're getting the best deal from us because we never charge extra fees for the retrieval and transport of vehicles. Our competitors take a very different approach. They often promise high payouts for vehicles only to drag down the price by assessing hidden charges and fees. We never charge for these services, preferring instead to hold to the sum we offer when you call us for a quote. We're prepared to pay for junk cars and pick them up as far south as San Ysidro, and as far north as San Diego—anywhere along the Interstate-5.
WHAT DO I NEED TO SELL MY JUNK CAR IN CHULA VISTA, CA?
Selling your junk car is easy. When you work with professional auto recyclers, the process only requires two documents:
Your driver's license or state ID
The vehicle title
If you don't have access to the title, we can still buy your vehicle. Our compliance experts have bought dozens of cars without titles while remaining in full accordance with California state regulation. All it takes is a little bit of extra paperwork, and our team can guide you through the process of completing that paperwork.
Give us a call today and find out how easy it is to get paid for old vehicles. We serve the entire San Diego county area, including National City, Oceanside, Escondido and Poway. Regardless of where your junk car is, we're happy to pick it up and pay you for it.
We Pay Cash for Junk Cars in San Diego County and Near You
In addition to Chula Vista, Junk Car Medics pays cash for junk cars in San Diego and all of San Diego County.
---
We pay cash for junk cars in Escondido, Coronado, Poway, Solana Beach, Encinitas, Del Mar, Santee.
And zip codes of: 91902, 91909, 91910, 91911, 91912, 91913, 91914, 91915, 91921, 91950, 92154, 92179.
Recent Junk Car Offers in
Chula Vista, CA
2014 Toyota Corolla

91910
$2275
05-24-2022
2001 Volkswagen Cabrio

91910
$310
01-21-2022
2006 Honda CR-V

91910
$1190
10-28-2022
2004 Nissan Xterra

91910
$545
04-05-2021
2004 BMW 7-Series

91910
$240
01-23-2022
2002 Saturn SL2

91910
$390
03-18-2021
2017 Honda Civic

91910
$335
01-07-2023
1996 Lexus LS 400

91910
$315
01-04-2021
2001 Chevrolet Silverado

91910
$690
02-16-2023
2006 Lexus ES 330

91910
$1165
12-05-2021
2000 Toyota 4 runner

91910
$1120
02-11-2022
1999 Lincoln Town Car

91910
$525
04-08-2021
1998 Volkswagen New Beetle

91910
$440
10-02-2021
1993 Honda Accord

91910
$340
02-14-2023