We Pay Cash for Junk Cars in Illinois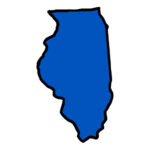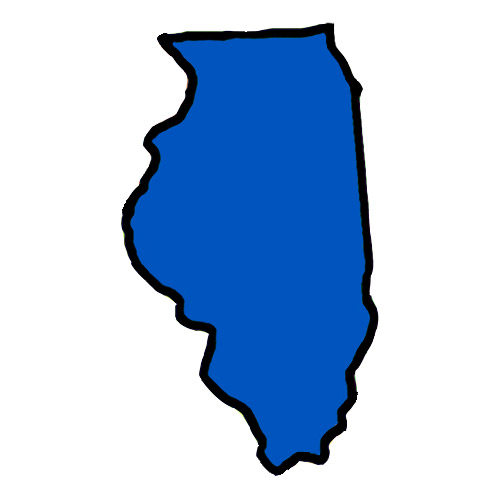 CALLING HOURS
 24 Hours a Day
Call Now: (855) 437-9728
PICKUP HOURS
Mon-Fri: 8 am – 7 pm
Sat: 8 am – 2 pm
Sun: Closed
Cash for Junk Cars in Addison
Cash for Junk Cars in Algonquin
Cash for Junk Cars in Alsip
Cash for Junk Cars in Alton
Cash for Junk Cars in Bartlett
Cash for Junk Cars in Batavia
Cash for Junk Cars in Belleville
Cash for Junk Cars in Bellwood
Cash for Junk Cars in Belvidere
Cash for Junk Cars in Bensenville
Cash for Junk Cars in Berwyn
Cash for Junk Cars in Bloomingdale
Cash for Junk Cars in Blue Island
Cash for Junk Cars in Bourbonnais
Cash for Junk Cars in Brookfield
Cash for Junk Cars in Buffalo Grove
Cash for Junk Cars in Burbank
Cash for Junk Cars in Calumet City
Cash for Junk Cars in Carbondale
Cash for Junk Cars in Carol Stream
Cash for Junk Cars in Carpentersville
Cash for Junk Cars in Cary
Cash for Junk Cars in Charleston
Cash for Junk Cars in Chicago Heights
Cash for Junk Cars in Collinsville
Cash for Junk Cars in Crest Hill
Cash for Junk Cars in Crystal Lake
Cash for Junk Cars in Danville
Cash for Junk Cars in Darien
Cash for Junk Cars in Deerfield
Cash for Junk Cars in DeKalb
Cash for Junk Cars in Des Plaines
Cash for Junk Cars in Dolton
Cash for Junk Cars in Downers Grove
Cash for Junk Cars in East Moline
Cash for Junk Cars in East Peoria
Cash for Junk Cars in East St. Louis
Cash for Junk Cars in Edwardsville
Cash for Junk Cars in Elk Grove Village
Cash for Junk Cars in Elmhurst
Cash for Junk Cars in Elmwood Park
Cash for Junk Cars in Evergreen Park
Cash for Junk Cars in Frankfort
Cash for Junk Cars in Franklin Park
Cash for Junk Cars in Freeport
Cash for Junk Cars in Galesburg
Cash for Junk Cars in Geneva
Cash for Junk Cars in Glen Ellyn
Cash for Junk Cars in Glendale Heights
Cash for Junk Cars in Glenview
Cash for Junk Cars in Godfrey
Cash for Junk Cars in Granite City
Cash for Junk Cars in Grayslake
Cash for Junk Cars in Gurnee
Cash for Junk Cars in Hanover Park
Cash for Junk Cars in Harvey
Cash for Junk Cars in Highland Park
Cash for Junk Cars in Hinsdale
Cash for Junk Cars in Hoffman Estates
Cash for Junk Cars in Homer Glen
Cash for Junk Cars in Homewood
Cash for Junk Cars in Huntley
Cash for Junk Cars in Jacksonville
Cash for Junk Cars in Kankakee
Cash for Junk Cars in Lake Forest
Cash for Junk Cars in Lake in the Hills
Cash for Junk Cars in Lake Zurich
Cash for Junk Cars in Lansing
Cash for Junk Cars in Libertyville
Cash for Junk Cars in Lisle
Cash for Junk Cars in Lockport
Cash for Junk Cars in Lombard
Cash for Junk Cars in Loves Park
Cash for Junk Cars in Machesney Park
Cash for Junk Cars in Macomb
Cash for Junk Cars in Matteson
Cash for Junk Cars in Mattoon
Cash for Junk Cars in Maywood
Cash for Junk Cars in McHenry
Cash for Junk Cars in Melrose Park
Cash for Junk Cars in Mokena
Cash for Junk Cars in Moline
Cash for Junk Cars in Montgomery
Cash for Junk Cars in Morton Grove
Cash for Junk Cars in Mount Prospect
Cash for Junk Cars in Mundelein
Cash for Junk Cars in New Lenox
Cash for Junk Cars in Niles
Cash for Junk Cars in Normal
Cash for Junk Cars in North Chicago
Cash for Junk Cars in Northbrook
Cash for Junk Cars in O'Fallon
Cash for Junk Cars in Oak Forest
Cash for Junk Cars in Oak Lawn
Cash for Junk Cars in Oak Park
Cash for Junk Cars in Orland Park
Cash for Junk Cars in Oswego
Cash for Junk Cars in Ottawa
Cash for Junk Cars in Palatine
Cash for Junk Cars in Palos Hills
Cash for Junk Cars in Park Forest
Cash for Junk Cars in Park Ridge
Cash for Junk Cars in Pekin
Cash for Junk Cars in Peoria
Cash for Junk Cars in Plainfield
Cash for Junk Cars in Quincy
Cash for Junk Cars in Rock Island
Cash for Junk Cars in Rolling Meadows
Cash for Junk Cars in Romeoville
Cash for Junk Cars in Roselle
Cash for Junk Cars in Round Lake
Cash for Junk Cars in Round Lake Beach
Cash for Junk Cars in Skokie
Cash for Junk Cars in South Elgin
Cash for Junk Cars in South Holland
Cash for Junk Cars in Springfield
Cash for Junk Cars in St. Charles
Cash for Junk Cars in Streamwood
Cash for Junk Cars in Sycamore
Cash for Junk Cars in Tinley Park
Cash for Junk Cars in Urbana
Cash for Junk Cars in Vernon Hills
Cash for Junk Cars in Villa Park
Cash for Junk Cars in West Chicago
Cash for Junk Cars in Westmont
Cash for Junk Cars in Wheaton
Cash for Junk Cars in Wheeling
Cash for Junk Cars in Wilmette
Cash for Junk Cars in Woodridge
Cash for Junk Cars in Woodstock
Cash for Junk Cars in Yorkville
Cash for Junk Cars in Zion
Sell Your Car In Illinois To The Junk Car Medics®
RESOURCES:
How to sell a car in IL
Can you sell a car without a title in Illinois?
Great experience! Filled everything out online and then got my offer. They worked with me to come at my convenience. Vehicle gone and money received in 2 days.
Very easy and well coordinated transaction. The combination of automated and human interactions was very efficient.
Call (855) 437-9728 to Sell Your Car in Illinois