Sell Your Junk Car For Cash
in Mesa, AZ
Top Rated Cash for Cars Buyer

Trusted by 1000's of Sellers Each Month

We Buy All Cars Across Mesa & Maricopa County - Used, Totaled, Junk

Free Towing Anywhere in The Mesa Area

Fast, No Obligation Offers to Sell Your Car in Mesa
How it Works
Junk Car Medics Mesa cash for cars service makes scrapping your car easy!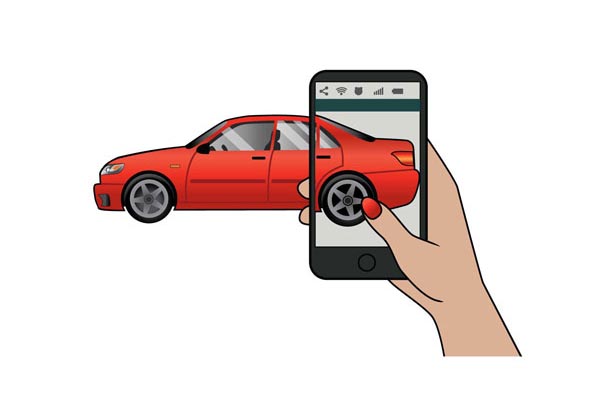 1
Tell us about your car
2
Get a free quote in minutes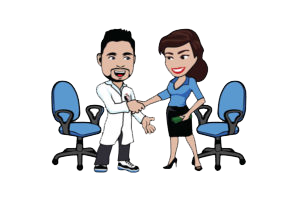 3
Accept Quote & Setup Free Tow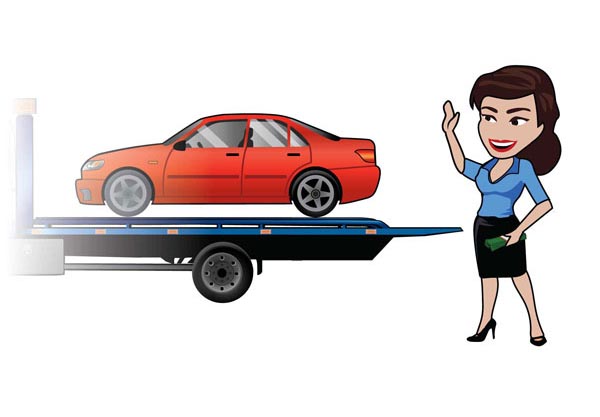 4
Transfer papers and get paid
Discover The Junk Car Medics Difference
Instant Offer Online or Over The Phone
Call 1-855-437-9728 to speak to a local rep or use our simple online interface to get your offer for your car that you can accept. Either way, selling a car in Mesa couldn't be easier!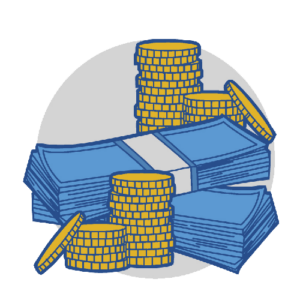 Top Dollar Paid
Not only do we offer cash for junk cars in Mesa, AZ, but we also buy used cars of all kinds. If you have a decent used vehicle in running condition that you wish to sell, you can save time and money by having us buy it. We appraise the value of each individual part so we can offer the highest possible price for used cars for auto recycling.
Better Than The Competition
1000's of people trust Junk Car Medics® each month in Mesa to be their car buyer for makes and models of all varieties and conditions because we make selling a car absolutely pain free utilizing salvage yards near me.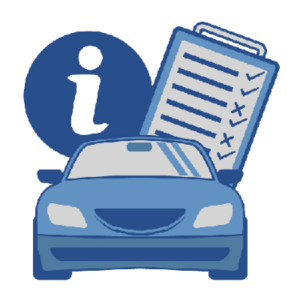 Expert Assistance is a Phone Call Away
From the moment you receive your quote up until your car is removed and a check is in your hand the Medics have got your back & will simply get the job done. Most transactions occur same day or within 48 hours.
Top Rated Car Buying Service in Mesa
We buy cars in the areas of: East Mesa, Superstition Springs, Dobson Ranch, Power Ranch, Apache Junction, Chandler, Fountain Hills, Gilbert, Mesa, Scottsdale, Tempe
And zip codes of: 85201, 85202, 85203, 85204, 85205, 85206, 85207, 85208, 85209, 85210, 85211, 85212, 85213, 85214, 85215, 85216, 85274, 85275, 85277, 85296.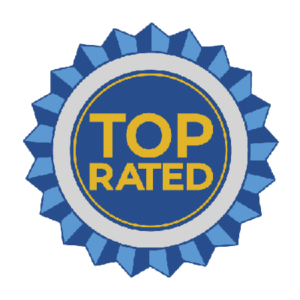 Is there a wrecked car sitting on your property that you want to get rid of? How would you like to turn that clunker into cash today? At Junk Car Medics®, you can get your car sold immediately. We are the most reputable cash for cars buyers in Mesa, AZ, and we purchase cars of all types, makes, and models. We will buy any car, in any condition, regardless of how damaged it may be.
As local junk car experts with a fully equipped auto scrapyard, we are uniquely capable of paying top-dollar rates to anyone who wants to sell scrap cars in Mesa, AZ near me. We buy cars that aren't running, wrecks, and totalled vehicles. We also purchase used cars in decent condition, and can pay attractive sums to their owners for the privilege.
Things To Know About Us:
We buy used cars and trucks of all conditions, including wrecks
We offer free removal services in Mesa, AZ
You can get paid in cash up front for your junk car by calling us
You can find out the latest scrap prices in Mesa, AZ through us
You can sell your car to us even without a title.
How Do I Sell My Junk Car in Mesa, AZ?
Thinking "it's time to junk my car"?  You can do so by calling Junk Car Medics® and asking for a quote. Our auto scrap experts have the knowledge and experience necessary to walk you through the entire purchase process. We can help you fill out the necessary paperwork for selling abandoned cars left on your property, and we can take care of any documentation needed to sell your car without a title.
The process of selling your vehicle in Mesa, AZ is simple:
Call us at (855) 437-9728 and ask for a quote
Schedule a pickup time that is convenient for you
Earn immediate cash when we tow away the car
Free Towing & Removal 
Not only do we pay top-dollar for junk cars, but we also tow them away for free. The removal of wrecked autos is a specialty of ours, and we are happy to take care of it without charging an extra cent. Competing auto recyclers in Mesa, AZ often try to mask the sums they are truly willing to pay for cars by assessing steep hidden fees and extra charges for towing and removal.
At Junk Car Medics®, you get the exact sum promised on the phone. If your clunker is as described, you will get the full sum, in cash, the very moment we take it off your property.
Items Needed to Get Cash for Your Junk Car
There are only two items you need to have on hand:
Your State ID or driver's license
The vehicle's title
If you do not have the vehicle's title on hand, you can still sell your junk car to us. In fact, if the car was manufactured before 1995, you don't even need the title at all. Our compliance specialists can help you get your car sold by taking care of all of the paperwork necessary even if you don't have the title.
Call Us Today 
We are prepared to offer up to $10,000 for used cars and trucks in decent condition. This can easily be some of the easiest cash you've ever made, so give us a call and ask one of our specialists for a quote so you can find out how much you can make today.
Our tow trucks are ready to remove junk cars in Mesa as well as all of its surrounding counties and suburbs, including Chandler, Glendale, Peoria and the rest of Phoenix, AZ. Give us a call and find out how much your used vehicle is worth today!
Who Buys Junk Cars in Mesa, AZ?
Mesa has its fair share of auto recyclers. How do you know you're not getting suckered out of money? Don't take the risk, call us at Junk Car Medics® and we will give you a fair price on your vehicle.
Do I need a car title to sell my junk car in Mesa, AZ?
Yes. You need to have either your car title or a replacement car title. Things happen and documents get lost. If you have no title then you can head right over to your local branch of the DMV and they may be able to give you a replacement or duplicate title. You can learn more here at the local DMV.
How long does the process take?
The initial call can take up to 10 minutes for us to get the information needed for your quote. We typically come that day to pick up your junker and provide free towing and removal.
Do you provide a guarantee?
We guarantee top notch service for all of our customers.
---
Rather shop other salvage yards that buy cars?
No problem, we've put together a list of all the other salvage yards in Mesa, AZ. You can also check out other junk car buyers in Arizona.
Get More Cash in Your Pocket When You Sell Your Car
Get more cash for your car without the hassle of selling it privately or dealing with local junkyards
(offers may vary greatly on the same makes and models based on year and condition)
| | | | |
| --- | --- | --- | --- |
| Vehicle | ZipCode | Offer Date | Offer Price |
| 1995 Geo Prizim | 85210 | 01-19-2020 | $60 |
| 2014 Nissan Versa | 85213 | 01-18-2020 | $910 |
| 2014 Nissan Sentra | 85203 | 01-13-2020 | $645 |
| 2006 Chevrolet Monte Carlo | 85203 | 01-13-2020 | $60 |
| 2005 Ford Crown Victoria | 85204 | 01-08-2020 | $65 |
| 2004 Nissan Murano | 85208 | 12-21-2019 | $65 |
| 2006 Nissan Xterra | 85216 | 11-14-2019 | $605 |
| 2008 Nissan Sentra | 85201 | 11-07-2019 | $645 |
| 2012 Nissan Versa | 85205 | 11-06-2019 | $615 |
| 2012 Nissan Versa | 85205 | 10-30-2019 | $635 |
| 2001 Chevrolet Tahoe | 85203 | 10-22-2019 | $55 |
| 2011 Chevrolet Cruze | 85202 | 10-19-2019 | $970 |
| 1987 Toyota Cressida | 85201 | 10-18-2019 | $60 |
| 2012 Toyota Yaris | 85213 | 10-18-2019 | $595 |
| 2008 Pontiac G6 | 85206 | 10-16-2019 | $55 |
Junk Car Medics®
Mesa, AZ 85201
(855) 437-9728
Calling Hours:
Call For Quote 24/7
Business Hours:
Mon-Fri: 8 am – 7 pm
Sat: 8 am – 2 pm
Sun: Closed