We Pay Cash for Cars in Phoenix, AZ
Quick, Easy & Painless

Get an offer to junk your car in Phoenix, AZ in 1-2 minutes and have your car sold in 1-2 days.

Trusted by 1000's Monthly

#1 Phoenix cash for cars service purchasing 1,000's of cars each month across the country.

Free Junk Car Removal

Free towing and removal of cars and junk cars in Phoenix, AZ and surrounding areas.

We Junk Cars for Cash

Trucks, Vans, SUV's too.  Get a no-hassle offer now!
Cash for Cars in Phoenix, AZ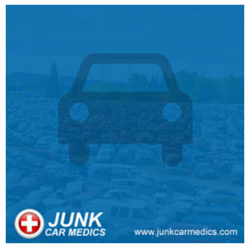 Bad news: You have a clunker to get rid of.
Lucky for you we buy junk cars for cash in Phoenix, AZ.
We pay cash for cars of all makes, models and conditions.  If you have a clunker on your hands give us a call at (855) 437-9728 for your free quote to take that vehicle off your hands. We also offer same day service. It's quick and easy!
Friendly, Helpful Junk Car Buyers Near Me in Phoenix to Make Sure You Get The Right Price
When you call you will speak with a qualified agent that recognizes the local market of all auto salvage yards as well as what the going rate is for your car.
We happily show leading ratings we get across the net on our website. Go on our site and check it out now. Give us a call to get the service you deserve and the quality recycling service we guarantee.
Free Towing & Removal
Ok, ok. We hear you. You either cannot drive your junk car to us because it is broken down or maybe even wrecked. Or you merely do not wish to be seen because of your old clunker. If that's the situation our tow truck drivers will come and remove your car for you.
Popular Questions People Ask When Selling a Car for Cash to Junk Car Medics in Phoenix, AZ
How much is my car worth in Phoenix to Junk Car Medics?
Junk Car Medics pays fair market value for junk cars in Phoenix, AZ. The top factors we use to determine the value of your car are:
The year, make, and model. If it's a newer vehicle that runs we may be able to sell it at auction and it will have a higher value.
How much the vehicle weighs. This is the top factor in scrapping a car as it will be bought based on current scrap car prices in Phoenix.
The demand for its parts. If there are other similar vehicles on the road locally then there's a good chance there's a high demand for used car parts and we can pay a little more.
---
How long does the process take?
The entire process from getting an offer to getting paid takes about 37 hours on average in Phoenix with the typical window ranging from 2 - 48 hours. We take pride in making the process quick, easy, and painless.
---
Does Junk Car Medics pay cash for cars or check?
The great majority of our car buyers will pay you with a check although some still pay cash for cars in Phoenix, AZ. Check is preferred so there is a paper trail of the transaction.
---
Why junk your car at Junk Car Medics?
Junk Car Medics is the largest junk car buyer in America. We provide a service that's fast, a price that's fair, and a sale that's painless to all of our sellers.
192,000+ cars bought since 2016
$54,000,000 paid out to sellers like you!
1-2 days (average time from getting an offer to getting paid)
Junk Car Medics is rated 4.3 out of 5 based on approximately 1059 reviews from around the Web.
Junk Car Medics
Phoenix, AZ 85008
(855) 437-9728
Calling Hours:
Call For Quote 24/7
Business Hours:
Mon-Fri: 8 am – 7 pm
Sat: 8 am – 2 pm
Sun: Closed
Recent Cash for Cars Offers in Phoenix, AZ
| | | | |
| --- | --- | --- | --- |
| Vehicle | ZipCode | Offer Date | Offer Price |
| 2008 Nissan Altima | 85204 | 10-20-2020 | $535 |
| 2001 Volkswagen Passat | 85041 | 10-20-2020 | $55 |
| 2007 Toyota Camry | 85202 | 10-19-2020 | $775 |
| 2010 Volkswagen CC | 85018 | 10-19-2020 | $945 |
| 2007 Toyota Matrix | 85382 | 10-19-2020 | $870 |
| 2006 Pontiac Grand Prix | 85213 | 10-18-2020 | $80 |
| 2012 Mini Cooper | 85201 | 10-18-2020 | $690 |
| 2007 Toyota Camry | 85051 | 10-18-2020 | $905 |
| 2013 Ford Focus | 85339 | 10-17-2020 | $995 |
| 2007 Hyundai Sonata | 85298 | 10-16-2020 | $620 |
| 2010 Nissan Altima | 85295 | 10-15-2020 | $920 |
| 2008 Audi A4 | 85257 | 10-15-2020 | $665 |
| 2005 Volkswagen Jetta | 85224 | 10-15-2020 | $620 |
| 2006 Bmw 325 | 85233 | 10-15-2020 | $880 |
| 1997 Lexus ES | 85008 | 10-15-2020 | $75 |
Call or Text for your FREE offer! 1-855-437-9728
We Service Phoenix & Surrounding
We buy cars in the areas of: North Phoenix, Deer Valley, Maryvale Village, Scottsdale, Glendale, Peoria, Tempe.
And zip codes of: 85001, 85002, 85003, 85004, 85005, 85006, 85007, 85008, 85009, 85010, 85011, 85012, 85013, 85014, 85015, 85016, 85017, 85018, 85019, 85020.
Feedback From Recent Customers In Phoenix:
"The staff is friendly and they made the process easy." - L. CHAVEZ
"Do it. Very easy. Within 2 days truck was gone and money in hand." - Joseph C.
"I had an excellent experience with Junk Car Medics here in Phoenix. They were fast and reliable. The next day the car was removed." - Raymond
"Pick up of my van was pain free. I received my check on the spot. Gave my keys and was on my way. Thanks for the great service." - Steve K.
"I had a great experience with Junk Car Medics. They right on time to pick up my car from the driveway. I called them on Tuesday and they picked up my car the next day. That was great I really appreciated your service. I recommend this place for anybody that wants to junk there car 100%." - Raul
"The service was good, the vehicle needed minor repairs so the money wasn't that great but I needed the car removed quickly because I purchased another car. I called on a Friday the car was gone that Monday." - Tanya
"They made the experience easy, they were on time, and gave me the money that was quoted. Great experience and professional." - Nina R.
"Fast and easy!" - Treneka H.
"Easy, quick, and efficient. Great service and experience from beginning to end. Raul Z Jr.
"Super easy to work with. Gave us a 5 hour window for pick up and told us they would call when they were close. Gave us 20 minutes heads up and showed up right on time! Guys who picked up the care were super friendly and professional!!" - Nancy V.
"Junk Car Medics were a great help. I received a good offer and they picked up the car in 2 days. Very nice people to deal with. They let you know the amount, schedule a pick up at your convenience, send you a receipt for your sale, let you know what else you need to take care, like turning in the tag, cancelling registration and insurance. I highly recommend them." - Lisa