Cash for Junk Cars in Surprise, AZ: $100-$5,000+
Get your best offer to sell your junk car for cash in Surprise, AZ to top-rated junk car buyers nearby.
Get a fast offer with our best price now:
We Buy Junk Cars for Cash in Surprise
Instead of trying to sell your junk car online traditionally which can take a lot of effort and months to complete, you can opt to sell your car to the best junk car buyers in Surprise, Junk Car Medics. We buy junk cars in Surprise and will record information on your car and provide you with an honest, no-strings attached quote. We can set up a junk car removal service within 24 hours. All it takes is ten minutes of your time to get the process started.
Why be uncomfortable when you don't have to? You could essentially get rid of your junk car in Surprise, AZ with just one phone call and a few answered questions. Junk Car Medics is a junk car buyer near you that is always interested in the opportunity to buy junk cars.
Rather than wait until you're dripping with sweat or involved in an accident due to safety hazards it's just best to get rid of the junk car in Surprise and get a few bucks for doing it. Junk Car Medics offers some of the best rates in the industry and we pay on the spot. We'll schedule junk car removal services for anywhere in Surprise including Litchfield Manor, Happy Trails, Surprise Farms, Marley Park, Sun City Grand and more.
Junk Car Medics Surprise
Surprise, AZ 85335
(855) 587-0227
Calling Hours:
Call For Quote 24/7
Business Hours:
Mon-Fri: 8 am – 7 pm
Sat: 8 am – 2 pm
Sun: Closed
Top rated junk car buyers.
How to Sell Junk Cars in
Surprise, AZ
Sell junk cars in Surprise, AZ with our quick, easy, painless process. Get up to $300, $500, even $1,500 cash for junk cars, old cars, damaged cars, and used cars.
Here's how it works:
Step 1: Get an Instant Offer Online or by Phone
We'll ask you a few basic questions about your car's condition, mileage, and whether you have the title.  It's a quick process that'll take less than 2 minutes to complete, and you'll get a fair market offer to junk your car.
Step 2: Accept Your Offer and Make Arrangements
After you accept your offer a representative will contact you to make arrangements for the removal of your junk car.  Towing and removal are free of charge.
Step 3: Get Paid More For Using Junk Car Medics in
Surprise
Upon pick up, sign over the title, hand over the keys, and you'll get paid on the spot with a check for your car.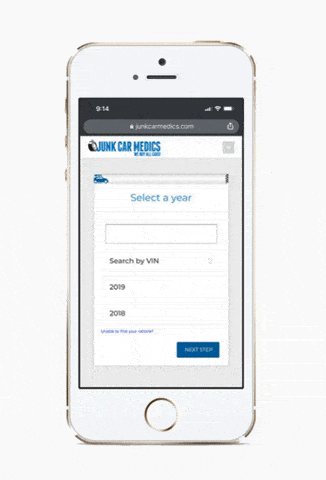 Why Junk Your Car to Junk Car Medics?
Jon S. - Junk Car Medics Customer
I was trying to get rid of my 2008 GMC 1500 that needed a new transmission. Out of 8 different company's not only was there online quote fast and simple but they offered the best and highest price. When accepting the offer they made it easy with no complications. I scheduled my appointment and the driver came by the next day to remove it and pay me. If you are trying to get rid of your junk car they are the ones I recommend!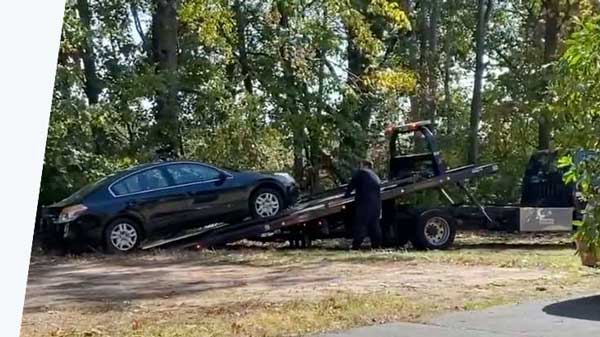 Recent Junk Car Offers in
Surprise, AZ
2001 Toyota Avalon

85383
$465
06-04-2023
2003 Chevrolet Tahoe

85379
$550
05-30-2023
2003 Volkswagen GTI

85381
$465
05-11-2023
2007 Acura RL

85381
$390
05-03-2023
Surprise, AZ [datetoday]
Junk Car Prices and Resources for
Surprise, AZ
Top 7 Used Cars in
Surprise, AZ
Coming soon
Top 7 Junk Cars in
Surprise, AZ
Coming soon
When it comes to being on the road, comfort and safety are everything. Being able to drive a vehicle that is comfortable and also safe provides a peace of mind that is priceless. However, as cars get older, their comfort level and safety diminish, forcing you to make a decision. Do you continue to drive around in a car that's uncomfortable and unsafe to be on the road? Hopefully, your answer was no.
With desert like temperatures you'll experience while living in Surprise, AZ, riding around in a junk car that's uncomfortable just isn't worth the frustration. Imagine being in a car during the warm season without proper air conditioning? Not only would something like this alter your driving environment, but it will also leave you a bit wet when you arrive at your destination.
We Service All of Surprise
While an air conditioning repair might not seem like much, when you couple that with other problems your junk car is bound to have in the upcoming years, and the inconvenience that not having a working heating and cooling system can cause should be enough to convince you it's time to sell your junk car in Surprise.
You see, the problem with older cars is that they're unpredictable. One minute they work well and the next you're on the side of the road gasping for air because the air conditioning doesn't work. They can also be a lot costlier to repair. Since older car parts can be harder to come by, mechanics may need to charge more to get the parts you need for your car. Availability and demand of parts can also mean you're waiting days for a repair that should only take a few hours.
Why Wait When You Can Sell Your Junk Car in Surprise, AZ Today
What's the point in hanging onto a car that could fall apart at any minute? Why keep investing in a car that has a higher chance of causing you harm if you end up in an accident? When your junk car in Surprise, AZ is on its last leg it's time to make the wise decision to sell.
What paperwork is required to sell my junk car in Surprise, AZ?
You will need either your car title or registration to provide proof of ownership. If you don't have these you can contact the Arizona Department of Motor Vehicles to get a duplicate.
How long will it take to have my junk car removed in Surprise, AZ?
It won't take long at all. Once we've gotten all the info on your junk car and you've accepted our offer, we can have a tow truck dispatched to your residence within 24 hours of your initial call.
What should I do with the license plates?
You'll want to turn those over to the Arizona DMV office nearest you.
We Pay Cash for Junk Cars in Maricopa County and Near You
In addition to Surprise, Junk Car Medics pays cash for junk cars in Phoenix and all of Maricopa County.
---
We pay cash for junk cars in Peoria, cash for junk cars in Scottsdale, Orchards, Royal Ranch, Countryside, Ashton Ranch, Legacy Parc, Vesta View.
And zip codes of: 85335, 85355, 85361, 85374, 85378, 85379, 85387, 85388, 85396.