Get More Cash For Cars And Junk Cars in Tucson, AZ
Junk your car to Tucson's #1 cash for cars service that gets you up to $500 more.
Get a fast offer with our best price now:
Receive Premium Rates For Junk Cars in
Tucson
JunkCarMedics.com is the best junk car buyer in Tucson. We have years of industry experience in the auto recycling business. We buy junk cars in Tucson and offer the best rates for your junk car, and in most cases, we even provide free junk car removal. We're you're no hassles, no strings attached way to get rid of your junk car.
Not sure if we'll buy your junk car from you? We have bought plenty of cars in Tucson. We buy old cars, new cars, luxury cars, cars with engine trouble, cars with mechanical issues, cars that don't start, cars that have damage from an accident or hail, and more. You name it, we've bought it, and we're willing to do business with you.
The thing is, Junk Car Medics is interested in the recycled content of your car. This includes things like the steel and the car battery. Based on the weight of that recycled material, we will quote you a price. If you like that price, we'll buy your junk car right away.
Junk Car Medics Tucson
Tucson, AZ 85717
(855) 587-0227
Calling Hours:
Call For Quote 24/7
Business Hours:
Mon-Fri: 8 am – 7 pm
Sat: 8 am – 2 pm
Sun: Closed
How to Junk a Car in
Tucson, AZ
Junk Car Medics makes selling a junk car for cash in Tucson, AZ quick, easy, and painless. Get up to $1,500 to junk cars and up to $5,000 for used cars.
Here's how it works:
Step 1: Get an Instant Offer Online or by Phone
We'll ask you a few basic questions about your car's condition, mileage, and whether you have the title.  It's a quick process that'll take less than 2 minutes to complete, and you'll get a fair market offer to junk your car.
Step 2: Accept Your Offer and Make Arrangements
After you accept your offer a representative will contact you to make arrangements for the removal of your junk car.  Towing and removal are free of charge.
Step 3: Get Paid More For Using Junk Car Medics in
Tucson
Upon pick up, sign over the title, hand over the keys, and you'll get paid on the spot with a check for your car.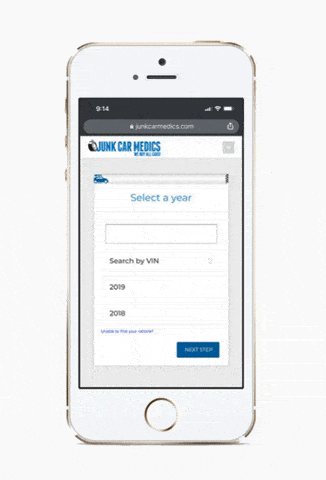 Why Junk Your Car to Junk Car Medics?
Jon S. - Junk Car Medics Customer
I was trying to get rid of my 2008 GMC 1500 that needed a new transmission. Out of 8 different company's not only was there online quote fast and simple but they offered the best and highest price. When accepting the offer they made it easy with no complications. I scheduled my appointment and the driver came by the next day to remove it and pay me. If you are trying to get rid of your junk car they are the ones I recommend!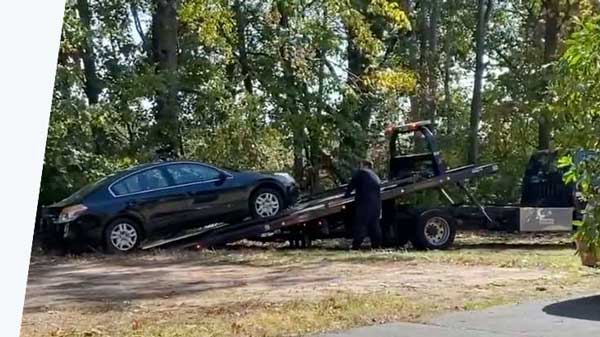 Recent Junk Car Offers in
Tucson, AZ
2009 Mazda CX-7

Zip: 85730
Offer Price: $760
Offer Date: 10-21-2021
2007 Volkswagen Passat

Zip: 85710
Offer Price: $515
Offer Date: 10-08-2021
2005 KIA Sorento

Zip: 85746
Offer Price: $720
Offer Date: 10-06-2021
2010 Dodge Charger

Zip: 85713
Offer Price: $825
Offer Date: 09-29-2021
2002 Toyota Camry

Zip: 85743
Offer Price: $750
Offer Date: 09-12-2021
2020 Toyota Corolla

Zip: 85705
Offer Price: $7360
Offer Date: 07-31-2021
2020 Toyota Corolla

Zip: 85705
Offer Price: $7845
Offer Date: 07-30-2021
2008 Chevrolet Equinox

Zip: 85716
Offer Price: $670
Offer Date: 07-14-2021
2007 Audi A4

Zip: 85718
Offer Price: $675
Offer Date: 07-02-2021
2001 Volvo V70

Zip: 85719
Offer Price: $610
Offer Date: 06-24-2021
2005 Hyundai Elantra

Zip: 85737
Offer Price: $640
Offer Date: 06-23-2021
2006 GMC Envoy

Zip: 85743
Offer Price: $545
Offer Date: 06-05-2021
2006 KIA Sorento

Zip: 85745
Offer Price: $540
Offer Date: 06-01-2021
1996 Mercedes-Benz S-Class

Zip: 85711
Offer Price: $930
Offer Date: 05-21-2021
2005 Chrysler 300

Zip: 85706
Offer Price: $550
Offer Date: 04-28-2021
Tucson, AZ October 22, 2021
Junk Car Prices and Resources for
Tucson, AZ
Top 7 Used Cars in
Tucson, AZ
Coming soon
Top 7 Junk Cars in
Tucson, AZ
Coming soon
Need some extra money? Thinking of ditching your car for a bike to be eco-friendlier? Looking to buy a new car? Perhaps you're just tired of paying money to fix your ride? There are a ton of reasons to consider receiving money for a junk car in Tucson, AZ. The issue that many car owners have with trying to sell a car with some issues, is finding interested buyers willing to pay the right price.
If you're thinking of trading it in or selling it at the dealership, you should be forewarned that they won't offer you much for your clunker – or anything at all if it doesn't operate. Private buyers might be the right market, but it can be time-consuming to sift through all those inquiries and schedule meetups. There are some junkyards that will buy your car in Tucson, but we've heard stories of some consumers getting paid less than the original quote.
We Buy Junk Cars All Over Tucson
Our network of professional tow truck drivers will come and pick up your junk car no matter where you live in the city of Tucson. We have provided services in neighborhoods including Midvale Park, Starr Pass, Dunbar Spring, Rita Ranch, San Rita Park, and more. If you don't see your neighborhood listed here, give us a call and we'll let you know if you're within our service area.
Accept Our Offer and Get Rid of Your Junk Car in Tucson, AZ
How many people do you know that have sold their junk car in a day? Unless you know a lot of our customers at Junk Car Medics, chances are you don't know many. We don't want to make you jump through hoops to get your car sold, you've already been through enough with the car as it is. Once you've provided us with the details on your car, we'll give you a hassle-free quote.
Accept our offer and we'll gladly schedule junk car removal in Tucson within 24 hours from the time of your call. Our trained drivers will arrive, load the junk car onto the truck, and give you the quoted amount.
My title is pretty old and not legible, where can I get another one?
You can visit your local DMV office. They may have a duplicate on file. If not, you can always use your registration.
My car is 25 years old, do you still have a use for it?
Yes. We don't care if you have a 50-year-old car, if it's got recyclable content, we want to make you an offer.
Do I need to be there for the junk car removal in Tucson?
Yes. We need you to be there when we arrive. We can make additional accommodations provided you call us in time.
If you live in the Tucson, AZ area and want to get rid of an old, used, or damaged car, give the Junk Car Medics a call today.
---
We buy cars in the areas of: Iron Horse, Rincon Heights, Naylor, Garden District, San Clemente, Myers.
And zip codes of: 85641, 85701, 85702, 85703, 85704, 85705, 85706, 85707, 85708, 85709, 85710, 85711, 85712, 85713, 85714, 85715, 85716, 85717, 85718, 85719, 85720, 85721, 85722, 85723, 85724, 85725, 85726, 85728, 85730, 85731, 85732, 85733, 85734, 85741, 85744, 85745, 85746, 85747, 85748, 85749, 85750, 85754, 85756, 85775.