Cash for Junk Cars in Little Rock, AR: $100-$5,000+
Get your best offer to sell your junk car for cash in Little Rock, AR to top-rated junk car buyers nearby.
Get a fast offer with our best price now:
We Buy Junk Cars for Cash in Little Rock
Junk Car Medics is a junk car buyer in Little Rock and neighboring cities. We know how much you've invested in your junk car over the years and we want to see to it that you get as much for the car as you can. We buy junk cars in Little Rock and guarantee no hassle quotes, free junk car removal, and same day payouts are why customers choose us time and time again.
Junkyards may offer you money for your junk car in Little Rock, but we've heard the stories. They quote you one price, you take the car to the junkyard, and suddenly they want to give you a price other than what they quoted you. Junk Car Medics is different. We are interested in the recycled materials in your car. When you provide us with the appropriate information on your junk car, we provide you with a quote based on your car's weight in metal. This means the quoted price won't change!
Not only will our customers get what they're quoted, but they will also receive the best customer service in the business. Our professional tow truck drivers will arrive at your home or place of business in a timely fashion while safely removing the junk car from the property. Our process is honest, fast, and reliable. Are you ready to sell your junk car in Little Rock, Arkansas? Now is the time to pick up the phone and give Junk Car Medics a call.
Junk Car Medics Little Rock
Little Rock, AR 72209
(855) 587-0227
Calling Hours:
Call For Quote 24/7
Business Hours:
Mon-Fri: 8 am – 7 pm
Sat: 8 am – 2 pm
Sun: Closed
Top rated junk car buyers.
How to Sell Junk Cars in
Little Rock, AR
Sell junk cars in Little Rock, AR with our quick, easy, painless process. Get up to $300, $500, even $1,500 cash for junk cars, old cars, damaged cars, and used cars.
Here's how it works:
Step 1: Get an Instant Offer Online or by Phone
We'll ask you a few basic questions about your car's condition, mileage, and whether you have the title.  It's a quick process that'll take less than 2 minutes to complete, and you'll get a fair market offer to junk your car.
Step 2: Accept Your Offer and Make Arrangements
After you accept your offer a representative will contact you to make arrangements for the removal of your junk car.  Towing and removal are free of charge.
Step 3: Get Paid More For Using Junk Car Medics in
Little Rock
Upon pick up, sign over the title, hand over the keys, and you'll get paid on the spot with a check for your car.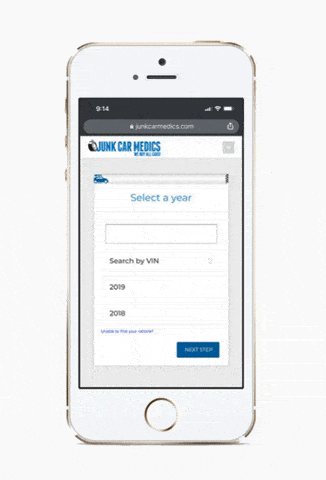 Why Junk Your Car to Junk Car Medics?
Jon S. - Junk Car Medics Customer
I was trying to get rid of my 2008 GMC 1500 that needed a new transmission. Out of 8 different company's not only was there online quote fast and simple but they offered the best and highest price. When accepting the offer they made it easy with no complications. I scheduled my appointment and the driver came by the next day to remove it and pay me. If you are trying to get rid of your junk car they are the ones I recommend!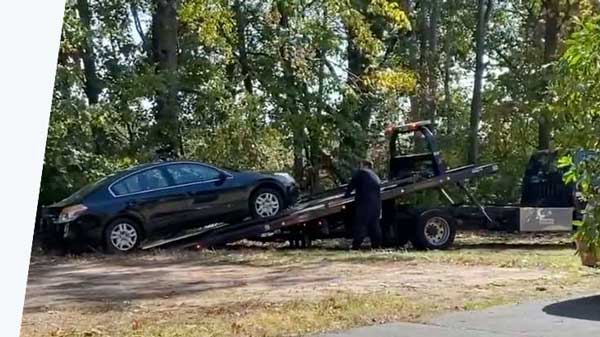 Recent Junk Car Offers in
Little Rock, AR
2002 Jeep Grand Cherokee

72209
$435
05-27-2023
2005 GMC Yukon XL

72206
$155
05-26-2023
2009 Toyota Camry

72202
$1075
05-15-2023
2006 Chevrolet TrailBlazer

72204
$505
05-14-2023
Little Rock, AR [datetoday]
Junk Car Prices and Resources for
Little Rock, AR
Top 7 Used Cars in
Little Rock, AR
Coming soon
Top 7 Junk Cars in
Little Rock, AR
Coming soon
Do you own a junk car in Little Rock, AR that you'd like to sell? There are lots of reasons that people decide to sell their junk car. Some people sell their junk cars because it's old and they want a new one, it has engine trouble that's too costly, it has water damage from a flood, or doesn't operate at all and is just taking up space. Whatever caused you to realize it was time to get rid of your junk car, you should be aware that you have options.
While cars in good condition with minor repairs can easily be sold to a private buyer or dealership, selling a car that doesn't run, without a title, or that has a lot of mechanical issues won't be as easy. As private buyers and dealerships are mostly interested in cars that require little investment to operate, you'll need to find a junk car buyer in Little Rock, AR.
We Buy Cars All Over Little Rock
We don't care what kind of vehicle you have or what condition it's in. We will make an offer for your junk car in Little Rock. We buy luxury cars like BMWs, Mercedes-Benz, and Audi. We buy foreign cars like Honda, Volkswagen, and Kia. We also buy American made cars like Chevy, Ford, and Buick. We buy cars, trucks, vans, and SUVs. We buy junk cars with or without titles, operational or disabled. The condition, year, make, or model of your junk car doesn't matter to us, because it's worth its weight in metal.
We have bought junk cars all over Little Rock. Whether you live in Pecan Lake, Hanger Hill, Andover Square, Eagle Point, or Shiloh, we will have your junk car removed and pay you money for your troubles. Take the money and put it towards a new ride, catch up on bills, or even take a much-needed trip.
Do you buy junk cars without a title?
As long as you can prove the car is yours free and clear, we will make you an offer on the car. You can check the local DMV for copies of your car title or registration to make the process easier.
How long does it take to get paid?
You'll get paid the same day that the car is scheduled to be removed from the premises. You will receive exactly the amount quoted.
How long does the process take?
Selling your junk car in Little Rock does not have to be a lengthy process. Provided you have all the necessary paperwork, the phone call takes about ten minutes. Junk car removal can be scheduled within 24 hours.
---
We buy cars in the areas of: Arkadelphia, Benton, Blytheville, Cabot, Camden, Conway, El Dorado, Fort Smith, Harrison, Hot Springs, Russellville.
And zip codes of: 72002, 72103, 72201, 72202, 72203, 72204, 72205, 72206, 72207, 72209, 72210, 72211, 72212, 72214, 72215, 72217, 72219, 72221, 72222, 72223, 72225, 72227, 72231, 72255, 72260, 72295.