We Pay More Cash For Cars in Anaheim, CA
Junk your car to Anaheim's #1 cash for cars service that gets you up to $500 more.
Get a fast offer with our best price now:
Highest Prices Paid For Junk Cars in
Anaheim
If you are reading this then you probably have a junk car that you want to get rid of. Well you're in luck because we buy junk cars in Anaheim and would be happy to assist you.
We are the best junk car buyers in Anaheim and want to buy junk cars for all throughout the city. I can hear you now, why should I trust the Junk Car Medics? The reality is maybe you shouldn't, but I can assure you that if you give us a chance we will not disappoint. Call us at (855) 587-0227 so we can earn your trust and also prove that we're your top stop for selling your junk car in Anaheim.
When you call you will consult with an experienced junk car buyer that understands the neighborhood market and also what the going rate is for junk cars. We proudly display the leading ratings we get throughout the net on our website. Give one of them a call and you will see what I'm talking about.
Junk Car Medics Anaheim
Anaheim, CA 92815
(855) 587-0227
Calling Hours:
Call For Quote 24/7
Business Hours:
Mon-Fri: 8 am – 7 pm
Sat: 8 am – 2 pm
Sun: Closed
Top rated junk car buyers.
How to Sell Junk Cars in
Anaheim, CA
Sell junk cars in Anaheim, CA with our quick, easy, painless process. Get up to $300, $500, even $1,500 cash for junk cars, old cars, damaged cars, and used cars.
Here's how it works:
Step 1: Get an Instant Offer Online or by Phone
We'll ask you a few basic questions about your car's condition, mileage, and whether you have the title.  It's a quick process that'll take less than 2 minutes to complete, and you'll get a fair market offer to junk your car.
Step 2: Accept Your Offer and Make Arrangements
After you accept your offer a representative will contact you to make arrangements for the removal of your junk car.  Towing and removal are free of charge.
Step 3: Get Paid More For Using Junk Car Medics in
Anaheim
Upon pick up, sign over the title, hand over the keys, and you'll get paid on the spot with a check for your car.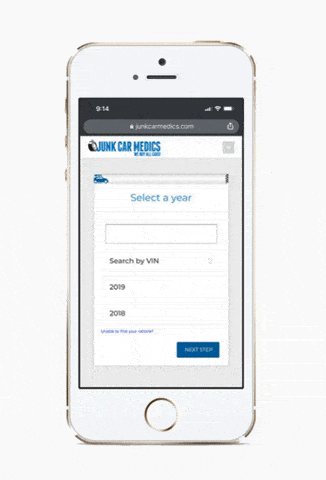 Why Junk Your Car to Junk Car Medics?
Jon S. - Junk Car Medics Customer
I was trying to get rid of my 2008 GMC 1500 that needed a new transmission. Out of 8 different company's not only was there online quote fast and simple but they offered the best and highest price. When accepting the offer they made it easy with no complications. I scheduled my appointment and the driver came by the next day to remove it and pay me. If you are trying to get rid of your junk car they are the ones I recommend!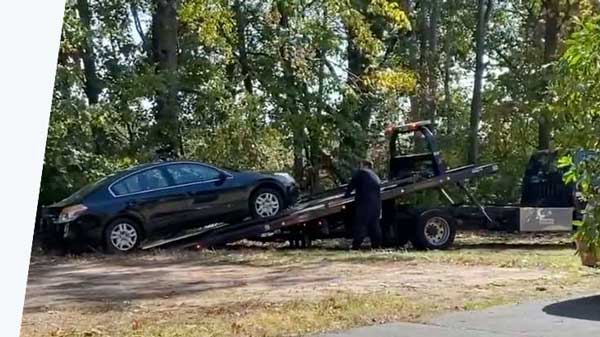 Junk Car Prices and Resources for
Anaheim, CA
Over the last 12 months junk car prices in Anaheim, CA increased 43% on average for vehicle year models 1998-2008, the most commonly junked years! Let's take a look at some of the numbers:
Most Common Junk Cars in Anaheim
2012 Nissan Versa - $1,040.00
2003 BMW 3-Series - $646.67
2003 BMW 325 - $371.67
2004 Honda Civic - $777.50
2010 Ford Escape - $435.00
2006 Mercedes-Benz C - $905.00
1999 Toyota Camry - $237.50
1994 Honda Accord - $272.50
2000 Toyota Sienna - $377.50
2006 Honda Pilot - $1,325.00
Junk Car Prices in Anaheim by Year
1997 - $290.00
1999 - $347.92
2000 - $329.50
2002 - $347.08
2003 - $579.29
2004 - $771.43
2005 - $516.88
2006 - $782.08
2007 - $867.14
2008 - $905.71
10 Junkers Worth Over $500 in Anaheim
2001 Ford Explorer Sport Trac - $1,110.00
2003 Nissan 350Z - $2,670.00
2003 Toyota Tundra - $1,170.00
2004 Toyota Highlander - $2,180.00
2004 Toyota Prius - $890.00
2004 Toyota Sienna - $1,345.00
2006 Mercedes-Benz E-Class - $1,205.00
2006 Toyota Sienna - $1,050.00
2007 Audi A4 - $1,260.00
2007 Honda Accord - $1,165.00
Maybe you can not drive your junk car to us because it is broken down or wrecked. Or maybe you simply do not wish to be seen in that old clunker of yours. If that's the case our tow truck drivers will offer you with a junk car removal solution in Anaheim: we will tow it to one of our auto junk yards.
Depending on when you call we should be able to give you same day service and pick up your vehicle. If somehow we could not pick it up for a day or 2 we would definitely let you know up front.
Donate or Recycle Your Junk Car in Anaheim? Call Us Now.
If you prefer to donate your car to a regional charity or just have it recycled give us a call and we can also help you with that entire procedure. If you submit an itemized income tax return you could obtain a tax obligation write-off for donating your junk car.
I intend to sell my junk car in Anaheim, when will you pick it up?
We aim to give same day service but sometimes we do get backed up. If that was to happen we would inform you right away.
Do I need to be with my car when you pick it up?
Yes, we can not pick up the vehicle without you. We require you to give us the title and registration. We'll pay you for your junk car when we pick it up, so it's essential that you're there to get your money, anywhere you are located in Anaheim, CA!
---
We buy cars in the areas of: Santa Ana, Huntington Beach, Costa Mesa, Fountain Valley.
And zip codes of: 92801, 92802, 92803, 92804, 92805, 92806, 92807, 92808, 92809, 92812, 92814, 92815, 92816, 92817, 92825, 92850, 92899.
Junkyards That Buy Junk Cars in Anaheim
Junk Car Medics works with the top junkyards in Anaheim to get you the best price for your junk car.  View all the junkyards in Anaheim, CA.
Recent Junk Car Offers in
Anaheim, CA
2000 Ford Mustang

92806
$525
06-20-2022
2005 Honda Civic

92802
$945
06-18-2022
2004 Jeep Grand Cherokee

92801
$800
05-17-2022
2011 Chevrolet Traverse

92802
$685
04-26-2022
2008 BMW 3-Series

92804
$515
04-24-2022
2000 Nissan Frontier

92802
$710
04-22-2022
2002 Cadillac Escalade

92805
$975
03-16-2022
2005 Toyota Camry

92807
$780
03-15-2022
2006 Hyundai Tucson

92801
$735
03-03-2022
2006 Volkswagen Jetta

92802
$615
02-03-2022
2013 Hyundai Accent

92804
$620
01-30-2022
2008 Dodge Charger

92805
$660
01-18-2022
2000 Ford Expedition

92805
$640
01-18-2022
2013 Hyundai Accent

92804
$530
01-15-2022
2006 Toyota Camry

92801
$690
01-14-2022