Cash for Junk Cars in Palmdale, CA: $100-$5,000+
Get your best offer to sell your junk car for cash in Palmdale, CA to top-rated junk car buyers nearby.
Get a fast offer with our best price now:
We Buy Junk Cars for Cash in Palmdale
In 24 hours or less, you could have an extra couple hundred or thousand dollars in your pocket. Doesn't that sound a lot better than waiting weeks to receive payment for your junk car? Junk Car Medics does business quickly as the best junk car buyers in Palmdale. We know your time is valuable and we don't want to waste a moment of it giving you the unnecessary runaround. We buy junk cars in Palmdale and we've developed a simple process that gets us the information that we need and you top dollar in your hands fast.
Gather your documents showing proof of ownership. This can include your bill of sale, title, or registration. You can obtain duplicates if necessary at the California State Department of Motor Vehicles. Give the Junk Car Medics a call and provide information on your junk car in Palmdale, CA to get a free quote including make, model, and current condition. We will be there on the scheduled day for junk car removal. Sign over ownership of the vehicle to us and receive your payment.
No long processes. No stacks of paper to fill out. Quotes with no strings attached. Free junk car removal service. Money in just 24 hours. Selling your junk car in Palmdale, CA has never been this easy.
Junk Car Medics Palmdale
Palmdale, CA 93510
(855) 587-0227
Calling Hours:
Call For Quote 24/7
Business Hours:
Mon-Fri: 8 am – 7 pm
Sat: 8 am – 2 pm
Sun: Closed
Top rated junk car buyers.
How to Sell Junk Cars in
Palmdale, CA
Sell junk cars in Palmdale, CA with our quick, easy, painless process. Get up to $300, $500, even $1,500 cash for junk cars, old cars, damaged cars, and used cars.
Here's how it works:
Step 1: Get an Instant Offer Online or by Phone
We'll ask you a few basic questions about your car's condition, mileage, and whether you have the title.  It's a quick process that'll take less than 2 minutes to complete, and you'll get a fair market offer to junk your car.
Step 2: Accept Your Offer and Make Arrangements
After you accept your offer a representative will contact you to make arrangements for the removal of your junk car.  Towing and removal are free of charge.
Step 3: Get Paid More For Using Junk Car Medics in
Palmdale
Upon pick up, sign over the title, hand over the keys, and you'll get paid on the spot with a check for your car.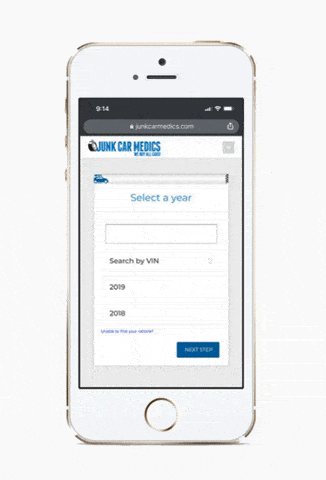 Why Junk Your Car to Junk Car Medics?
Jon S. - Junk Car Medics Customer
I was trying to get rid of my 2008 GMC 1500 that needed a new transmission. Out of 8 different company's not only was there online quote fast and simple but they offered the best and highest price. When accepting the offer they made it easy with no complications. I scheduled my appointment and the driver came by the next day to remove it and pay me. If you are trying to get rid of your junk car they are the ones I recommend!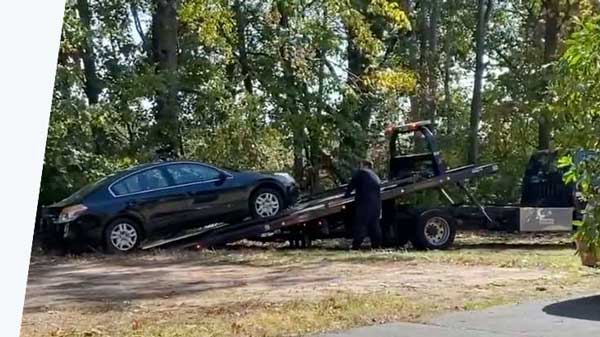 Recent Junk Car Offers in
Palmdale, CA
2012 Chrysler 200

93550
$400
06-02-2023
2003 Honda Accord

93552
$455
05-30-2023
2001 Honda Accord

93550
$390
05-26-2023
2002 BMW 5-Series

93552
$460
05-25-2023
Palmdale, CA [datetoday]
Junk Car Prices and Resources for
Palmdale, CA
Top 7 Used Cars in
Palmdale, CA
Coming soon
Top 7 Junk Cars in
Palmdale, CA
Coming soon
Cars, as long as they take to pay off, should last forever. However, unless you're going to spend thousands of dollars to invest in expensive parts as they deteriorate, there's going to come a time when you need to get rid of your junk car. Though it may be time to let go of your clunker, you can still get a little money from it by selling your junk car in Palmdale, CA to the Junk Car Medics.
We know what a pain it can be to try and get rid of a junk car by any other means. Try using a wrecked car as a trade-in for a new car and dealerships will probably laugh at you and offer you a few bucks to scrap it. Advertising a car with close to 200,000 miles and engine trouble online will have you waiting months for a response. With Junk Car Medics, however, the condition, make, model, and mileage won't deter us from making you an offer – and fast.
We've been in business for years.
We offer some of the best rates out there for junk cars in Palmdale, CA.
Our tow services are fast and free.
Why not sell us your junk car to us and get the most money possible in the process?
We Buy Junk Cars All Over Palmdale
As the center of North Los Angeles County, Palmdale is often the city used for backdrops in some of Hollywood's motion pictures. While the city isn't credited, the noticeably gorgeous desert makes it an obvious location for movies like Mac and Me and Star Trek Generations. The city not only has awesome views, the community also prides itself on having great job opportunities, education programs, and recreational activities.
Life in Palmdale is great to some 150,000 people who live there, but with a cost of living rate more than 15% higher than the national average, holding onto a clunker is not the wisest decision. As your car continues to age, the repair costs will increase, and its efficiency and usefulness will decrease. You'll find that you're burning through gas more and scheduling appointments with the mechanic more often.
Yet, why waste your hard-earned money on a car that barely gets you where you need to be? Especially when the solution is so easy. Simply contact Junk Car Medics for a quote and have your junk car in Palmdale removed in a day.
How long does it take to sell a junk car in Palmdale?
The phone call takes about ten minutes. The removal can be scheduled within 24 hours. So, the entire process takes a day more or less to complete.
What parts of Palmdale, CA do you cover?
JunkCarMedics.com is a nationwide junk car buyer, therefore, we service all of Palmdale including Leona Valley, Quartz Hill, Rancho Vista Boulevard, Elizabeth Lake Road, and Angeles Forest Highway just to name a few.
What do I do with the plates?
Turn them over to your local DMV office.
We Pay Cash for Junk Cars in Los Angeles County and Near You
In addition to Palmdale, Junk Car Medics pays cash for junk cars in Los Angeles and all of Los Angeles County.
---
We pay cash for junk cars in Lancaster, Quartz Hill, La Canada Flintridge, Altadena, Santa Clarita, San Fernando, Sierra Madre, Burbank, Pasadena, Monrovia, Arcadia, Glendale, Duarte, San Marino, South Pasadena.
We buy cars in the following zip codes in Palmdale: 93510, 93543, 93550, 93551, 93552, 93591, 93599.