We Pay More Cash For Cars in Riverside, CA
Junk your car to Riverside's #1 cash for cars service that gets you up to $500 more.
Get a fast offer with our best price now:
Get Premium Rates For Junk Cars in
Riverside
We buy junk cars in Riverside in any condition whatsoever. As the most reputable junk car buyers in Riverside, we have the resources necessary to offer top rates for junk cars of all kinds. There is no car we won't take, so give us a call and get a quote on yours!
Our team of expert appraisers has the experience and professional network necessary to get top-dollar for your clunkers parts and materials. Since we are able to command the highest prices, we are also able to offer the biggest sums for junk cars—and did we mention you can get paid today!
Auto recycling is more than selling junk cars off to scrap dealers—we are also qualified to purchase and part off used cars, selling their individual components for the highest possible prices throughout an established network of secondhand buyers and resellers. If you have a used car you want to sell immediately, we are prepared to offer up to $7,500 for ones in decent condition.
Compare this deal with spending weeks or even months trying to find a suitable buyer for your used car. Time is money, and with free towing anywhere from Corona to Rancho Cucamonga and further, we offer the best deal for turning cars into top dollar, so call us today!
Junk Car Medics Riverside
Riverside, CA 92501
(855) 587-0227
Calling Hours:
Call For Quote 24/7
Business Hours:
Mon-Fri: 8 am – 7 pm
Sat: 8 am – 2 pm
Sun: Closed
Top rated junk car buyers.
How to Sell Junk Cars in
Riverside, CA
Sell junk cars in Riverside, CA with our quick, easy, painless process. Get up to $300, $500, even $1,500 cash for junk cars, old cars, damaged cars, and used cars.
Here's how it works:
Step 1: Get an Instant Offer Online or by Phone
We'll ask you a few basic questions about your car's condition, mileage, and whether you have the title.  It's a quick process that'll take less than 2 minutes to complete, and you'll get a fair market offer to junk your car.
Step 2: Accept Your Offer and Make Arrangements
After you accept your offer a representative will contact you to make arrangements for the removal of your junk car.  Towing and removal are free of charge.
Step 3: Get Paid More For Using Junk Car Medics in
Riverside
Upon pick up, sign over the title, hand over the keys, and you'll get paid on the spot with a check for your car.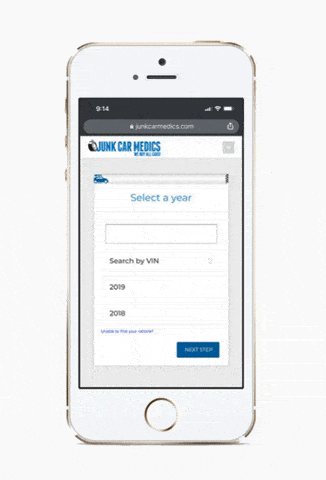 Why Junk Your Car to Junk Car Medics?
Jon S. - Junk Car Medics Customer
I was trying to get rid of my 2008 GMC 1500 that needed a new transmission. Out of 8 different company's not only was there online quote fast and simple but they offered the best and highest price. When accepting the offer they made it easy with no complications. I scheduled my appointment and the driver came by the next day to remove it and pay me. If you are trying to get rid of your junk car they are the ones I recommend!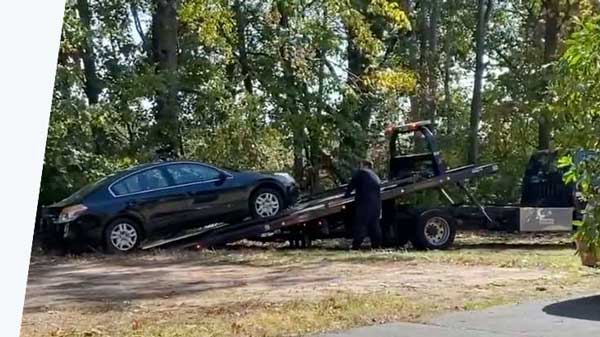 Junk Car Prices and Resources for
Riverside, CA
Over the last 12 months junk car prices in Riverside, CA increased 15% on average for vehicle year models 1998-2008, the most commonly junked years! Let's take a look at some of the numbers:
Most Common Junk Cars in Riverside
2002 Nissan Altima - $292.50
2005 Scion TC - $550.00
2011 Ford Focus - $591.67
1998 Honda Accord - $276.67
2006 Chevrolet Aveo - $440.00
2002 Honda Accord - $630.00
2009 Toyota Corolla - $1,225.00
2005 Toyota Corolla - $175.00
2006 Mercedes-Benz C - $520.00
2006 Chevrolet HHR - $355.00
Junk Car Prices in Riverside by Year
1998 - $309.44
2000 - $287.33
2001 - $351.56
2002 - $455.88
2003 - $414.79
2004 - $414.58
2005 - $495.83
2006 - $563.57
2007 - $746.33
2008 - $632.78
10 Junkers Worth Over $500 in Riverside
2002 Toyota Highlander - $1,010.00
2003 Ford Ranger - $1,065.00
2004 Toyota Camry - $1,055.00
2005 Chevrolet Tahoe - $1,620.00
2006 Lexus LS - $2,425.00
2007 Ford Edge - $1,025.00
2007 Lexus RX 350 - $2,355.00
2007 Mazda CX-7 - $1,155.00
2007 Toyota Prius - $1,395.00
2009 Scion XB - $1,265.00
Do you own a junk car you want to sell? Has one of your cars been in an accident and gotten totaled? How would you like to have someone come and take that wreck off your hands and pay you for it at the same time? This is what we can do for you at Junk Car Medics. We buy used cars, abandoned vehicles, and wrecks of all kinds. Call us today.
Free Towing & Removal
If there is an abandoned car or truck on your property, we want it. We make our living parting off materials and components found in these vehicles and are ready to pay high prices for you to sell them to us. We even offer free towing in Riverside, CA and surrounding areas—you don't need to lift a finger to get your car sold, guaranteed.
Unlike some other names in the auto scrap business, we never charge for our towing services. The quote we offer you on the phone will never be changed due to hidden fees or undiscussed charges—we bring the exact amount promised and pay it upon verifying that the car we're buying is in the condition specified.
How Do I Sell My Junk Car in Riverside, CA?
The actual process of selling a car in Riverside, CA isn't hard at all. In fact, with Junk Car Medics, there couldn't be anything simpler! We have worked hard to provide people like you with the smoothest possible sales services. All you need are the following two documents:
Your state ID or driver's license
The automobile's title document
With these two things, you are ready to call us up and get your car sold immediately. If, for any reason, you don't have the vehicle's title ready, we can still buy your vehicle. This takes a little bit more paperwork to complete, but it is nothing our compliance specialists aren't used to handling on a daily basis. We have all the resources you need to establish proof of ownership and buy your junk car in Riverside, CA.
---
We accept vehicles in all the surrounding cities including Rubidoux, Pedley, Glen Avon, Grand Terrace, Mira Loma, Bloomington, Norco, Moreno Valley, Colton, Fontana, Loma Linda, Rialto, Corona, San Bernardino, Redlands.
We service vehicles in the following zip codes: 92501, 92502, 92503, 92504, 92505, 92506, 92507, 92508, 92513, 92514, 92515, 92516, 92517, 92521, 92522.
Recent Junk Car Offers in
Riverside, CA
2010 Cadillac SRX

92504
$795
09-10-2022
2012 Hyundai Accent

92505
$650
09-03-2022
2016 Honda Accord

92507
$615
09-01-2022
2002 Toyota Camry

92506
$555
08-13-2022
2007 Ford Escape

92503
$855
08-02-2022
1997 Ford Expedition

92507
$535
08-01-2022
2003 Toyota Prius

92507
$855
07-28-2022
2007 Ford Fusion

92507
$665
07-20-2022
2003 Toyota Corolla

92507
$740
07-20-2022
2011 Dodge Avenger

92501
$555
07-20-2022
2011 Nissan Sentra

92507
$610
07-14-2022
2011 Nissan Sentra

92507
$610
07-14-2022
2013 Volkswagen Passat

92507
$625
07-13-2022
2011 Nissan Sentra

92507
$610
07-12-2022
2011 Nissan Sentra

92507
$610
07-11-2022