Cash For Cars In Santa Ana, CA: Instant Offer To Sell Junk Cars
Junk your car to Santa Ana's #1 cash for cars service that gets you up to $500 more.
Get a fast offer with our best price now:
We Buy Junk Cars in
Santa Ana
We are Junk Car Medics, the most reputable junk car buyers in Santa Ana, CA. Our team of towing specialists and appraisal experts has the experience to determine the true value of your junk car and the resources available to offer you the best price on the market for it. We buy junk cars in Santa Ana in any condition, with or without a title—we'll even tow away cars for free!
Our compliance experts can provide you with all the information and paperwork you need to sell a car even if you don't have the title. Establishing proof of ownership without a title isn't always a simple task, but we can make it a smooth one for you. All you need to do is give us a call and let us know what type of vehicle you wish to sell. We'll make an immediate quote and get the process going from there.
Things to know about us:
You can sell us any car on the market, in any condition whatsoever
You can rely on us to pay you top dollar for your junk car in Santa Ana, CA
We offer top rates according to the latest scrap prices in Santa Ana, CA
You can sell us a junk car even if you don't have a title
We remove for free in Santa Ana, CA
Junk Car Medics Santa Ana
Santa Ana, CA 92701
(855) 587-0227
Calling Hours:
Call For Quote 24/7
Business Hours:
Mon-Fri: 8 am – 7 pm
Sat: 8 am – 2 pm
Sun: Closed
Top rated junk car buyers.
How to Sell Junk Cars in
Santa Ana, CA
Sell junk cars in Santa Ana, CA with our quick, easy, painless process. Get up to $300, $500, even $1,500 cash for junk cars, old cars, damaged cars, and used cars.
Here's how it works:
Step 1: Get an Instant Offer to Sell Junk Cars in Santa Ana
We'll ask you a few basic questions about your car's condition, mileage, and whether you have the title.  It's a quick process that'll take less than 2 minutes to complete, and you'll get a fair market offer to junk your car.
Step 2: Accept Offer and Arrange Junk Car Removal in Santa Ana
After you accept your offer a representative will contact you to make arrangements for the removal of your junk car.  Towing and removal are free of charge.
Step 3: Get Paid Cash for Junk Cars in Santa Ana
Upon pick up, sign over the title, hand over the keys, and you'll get paid on the spot with a check for your car.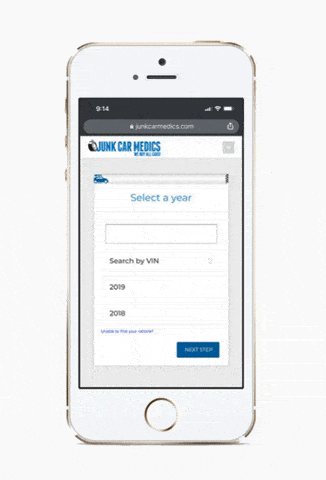 Why Junk Your Car In Santa Ana To Junk Car Medics?
Jon S. - Junk Car Medics Customer
I was trying to get rid of my 2008 GMC 1500 that needed a new transmission. Out of 8 different company's not only was there online quote fast and simple but they offered the best and highest price. When accepting the offer they made it easy with no complications. I scheduled my appointment and the driver came by the next day to remove it and pay me. If you are trying to get rid of your junk car they are the ones I recommend!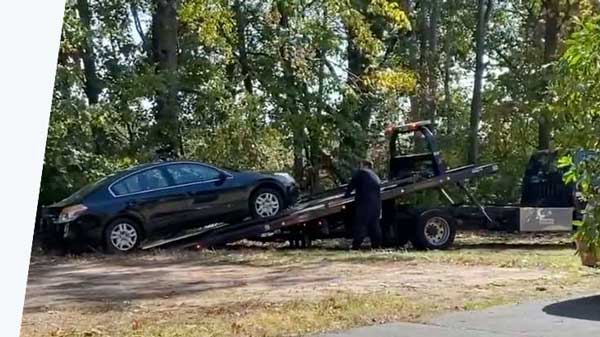 Junk Car Prices and Resources for
Santa Ana, CA
Over the last 12 months junk car prices in Santa Ana, CA increased 80% on average for vehicle year models 1998-2008, the most commonly junked years! Let's take a look at some of the numbers:
Most Common Junk Cars in Santa Ana
2015 Chevrolet Spark - $1,659.17
1998 Honda Civic - $316.25
2010 Cadillac SRX - $1,003.33
2008 Honda Civic - $750.00
2000 Honda Accord - $320.00
1997 Honda Accord - $335.00
2006 Audi A4 - $1,230.00
2005 Acura MDX - $490.00
2005 Nissan Altima - $335.00
2005 Chrysler 300 - $490.00
Junk Car Prices in Santa Ana by Year
1998 - $376.67
2000 - $393.75
2001 - $433.08
2003 - $471.92
2004 - $474.67
2005 - $619.57
2006 - $733.24
2007 - $565.63
2008 - $631.50
2015 - $1,659.17
10 Junkers Worth Over $500 in Santa Ana
2005 Honda Accord - $1,100.00
2005 Infiniti G35 - $1,035.00
2005 Toyota Sienna - $1,535.00
2012 Ford Escape - $1,442.50
2006 Ford Escape - $1,015.00
2006 GMC Sierra 1500 - $2,055.00
2006 Infiniti G35 - $1,015.00
2006 Toyota Prius - $1,180.00
2008 Ford F-150 - $1,065.00
2009 Toyota Corolla - $1,260.00
Do you have a clunker or an auto wreck that you don't know what to do with? Do you own a junk vehicle that does nothing but sit on your property and take up space? How would you like to sell that junk car for money? If you call us today, you can get fast money for your junk vehicles, used cars and old trucks.
What Do I Need to Sell My Junk Car in Santa Ana, CA?
Selling a ruined vehicle is easy when you work with us. To enjoy same-day service and get your car sold on the spot, you only need two simple documents:
Your valid state ID/driver's license
The car's title document
We understand that sometimes car titles can go missing. This is especially true for junk cars and abandoned automobiles that may have been sitting in place for years. If you are in this situation, you may think that selling your junk car in Santa Ana is not an option, but we know better.
Free Towing & Removal
Whenever we purchase a vehicle, we make sure that our tow-away experts arrive on time and take the car back to us for free wherever you may be in Santa Ana. You will never have to worry about hidden charges or fees with Junk Car Medics taking care of the transaction. We are happy to come to your home or place of business and tow away any car you want to sell us for free.
Hidden fees and charges are a growing problem in the auto scrap industry. Many of our competitors will use hidden fees to make it seem like they offer great deals when the sum is actually much lower after the fees are assessed. This is not how Junk Car Medics does business. We always offer the promised sum for any car we buy, and we pay it out for every car that matches it owner's description. Call us at (855) 587-0227 for more information.
We serve the entire Orange County area. If you need us to travel in order to tow away your junk car, we are ready and willing to do it. This applies whether you live in Long Beach, Newport Beach, Riverside or anywhere within the Inland Empire. Get one of our friendly and knowledgeable specialists on the phone today!
---
We service all surrounding cities including Tustin, Orange, Tustin Foothills, Garden Grove, Fountain Valley, Irvine, Anaheim, Costa Mesa, Westminster, Stanton, Placentia, Fullerton, Newport Beach, Huntington Beach, Yorba Linda.
We work in all the following zip codes 92701, 92702, 92703, 92704, 92705, 92706, 92707, 92711, 92712, 92735, 92799, 92866, 92868.
Recent Junk Car Offers in
Santa Ana, CA
2008 BMW 3-Series

92701
$980
09-19-2022
2007 Lexus Es350

92705
$950
09-17-2022
2003 BMW 3-Series

92707
$640
08-16-2022
2000 Ford F-150

92703
$540
08-14-2022
2005 Chevrolet Silverado

92703
$765
08-12-2022
1999 Jeep Cherokee

92705
$715
08-12-2022
2003 Toyota Camry

92703
$765
08-10-2022
2002 BMW 3-Series

92708
$505
07-16-2022
2007 Nissan Altima

92704
$615
07-07-2022
2001 Honda Civic

92704
$780
07-05-2022
2003 Toyota Camry

92703
$820
07-01-2022
2009 BMW 3-Series

92703
$720
06-24-2022
2006 Dodge Charger

92704
$840
06-13-2022
2006 Dodge Charger

92704
$840
06-11-2022
2003 Honda Odyssey

92707
$570
06-09-2022